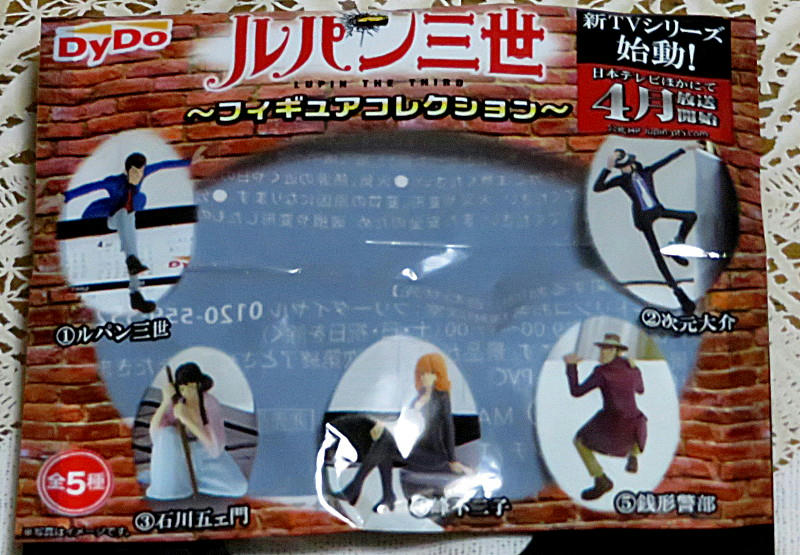 There was a time, not that long ago, when can coffee companies would routinely package small figures or other toys with their products, available only from the kombinis. But, it's been months since I've seen any of the regular stuff, like cars or anime figures, and at least a year since there was something I wanted to get.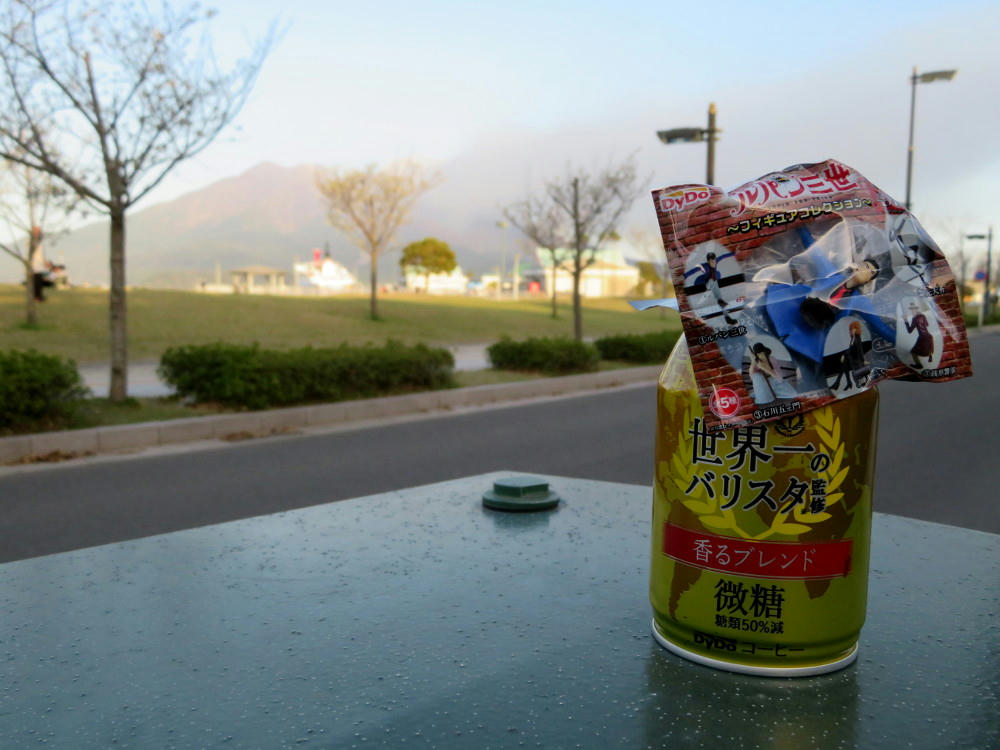 Lupin III has been a pretty reliable seller, and I've seen several incarnations of these toys over the years. This series is packaged with Dydo coffee, for 130-140 yen ($1.20-$1.30 USD), depending on the size of the can. The coffee itself is ignorable; I just wanted the figure. (This new series is to promote the latest TV season.)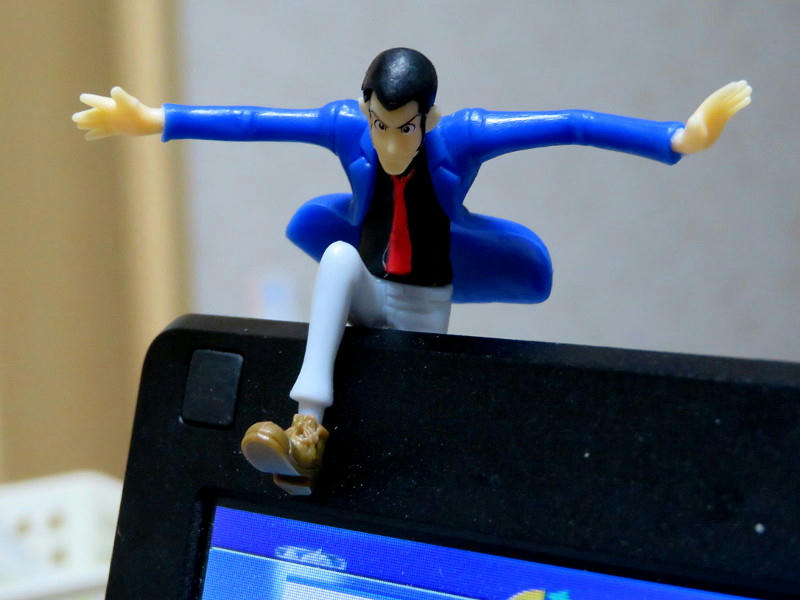 It was a toss-up between getting Lupin or Fujiko, but I liked the Lupin design a bit more. These are part of the "cup" series, where you prop them up on drinking glasses, your laptop, or whatever.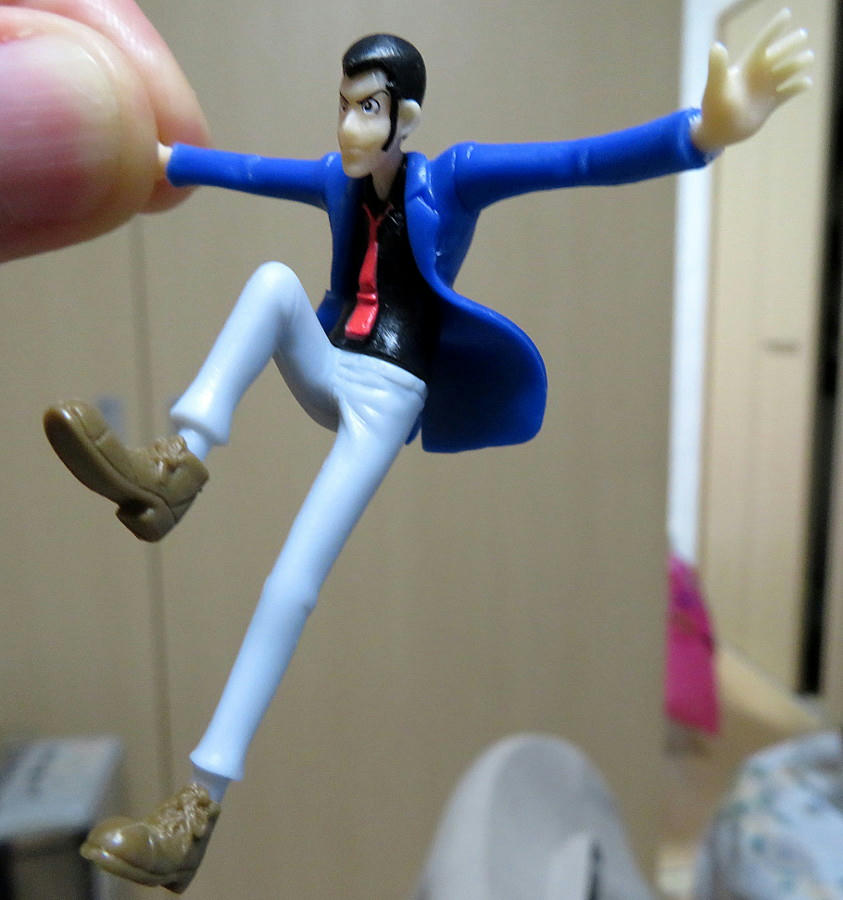 Lupin is about 3" tall, and very well-made for the price. Definitely worth getting if you like the series.