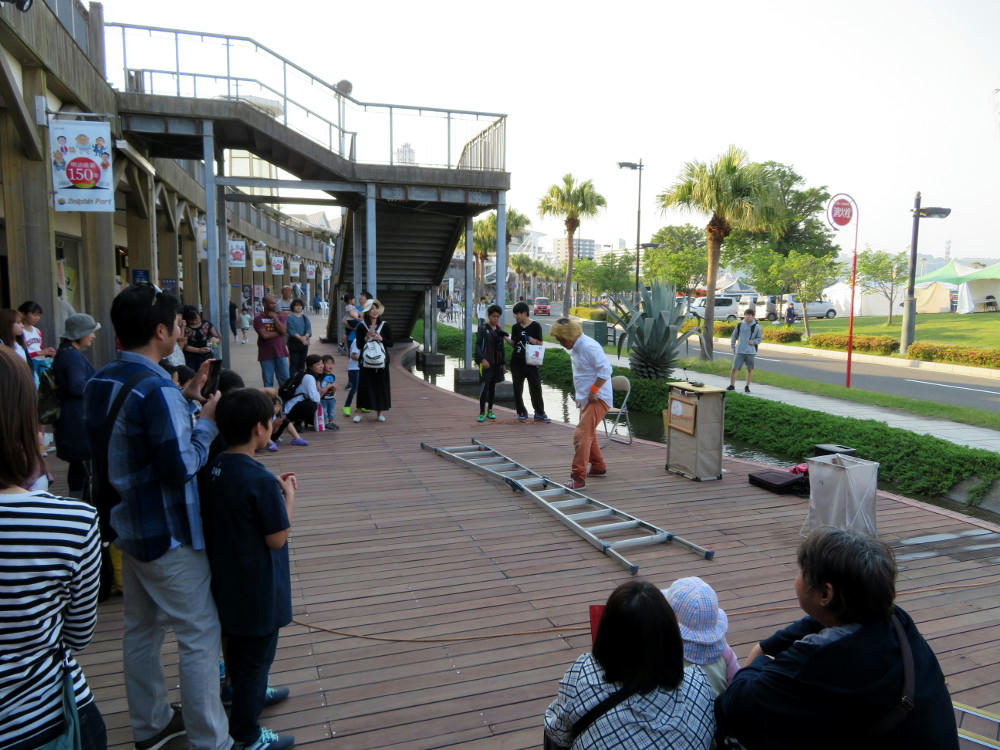 Dolphin Port is a popular place on the weekends for jugglers trying to make a buck. I've seen K@ito and a few of his friends here several times, but this guy was new. He decided to compete with Dai Hanya, which was futile because Dai Hanya had the 16'-tall speaker stacks. Even so, he managed to attract a small crowd. I wasn't able to find out what his name was, and I only caught the last few seconds of his set as I was leaving the Dai Hanya stage on my way home prior to getting dinner at the Beer Fest at Amu Plaza.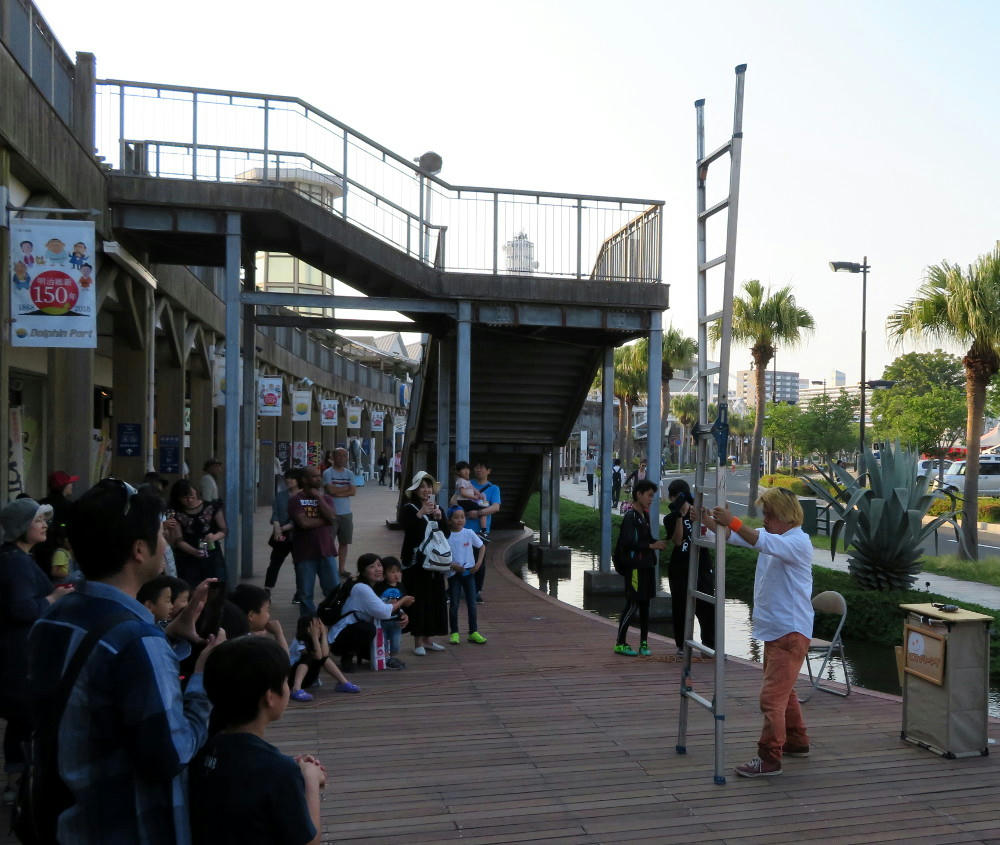 At first, I thought he was going to climb the ladder as-is, but he didn't.
If I see him again, I'll try to watch more of his set.
Direct youtube link