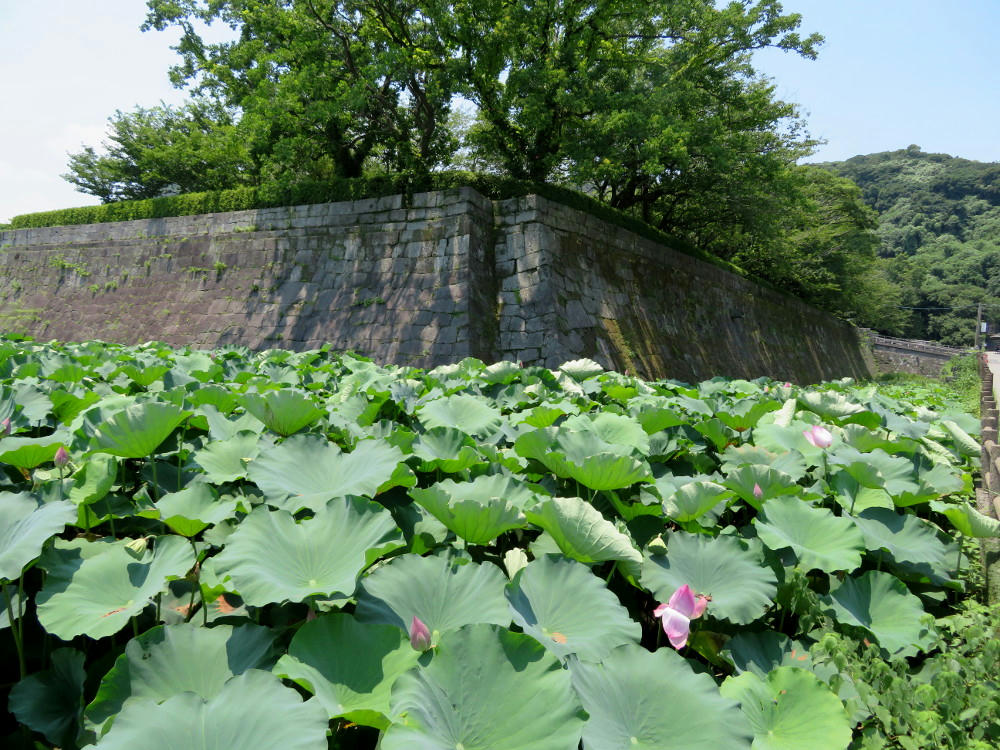 The lotus plants in the moat around the Reimeikan history museum are in mid-bloom.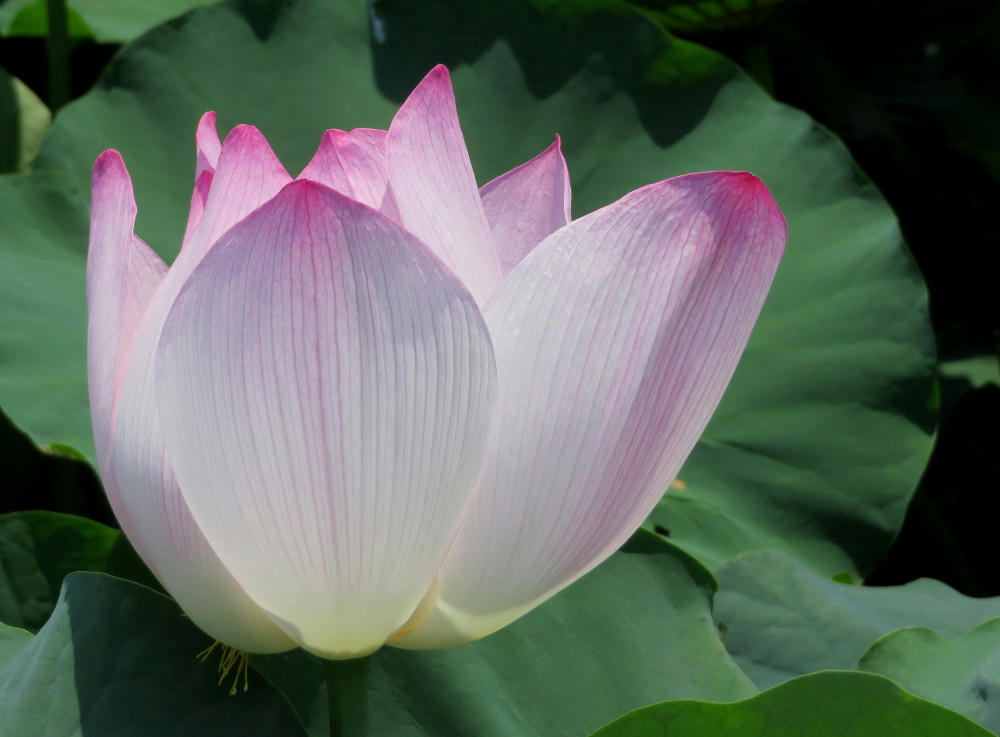 There's a bit of color right now.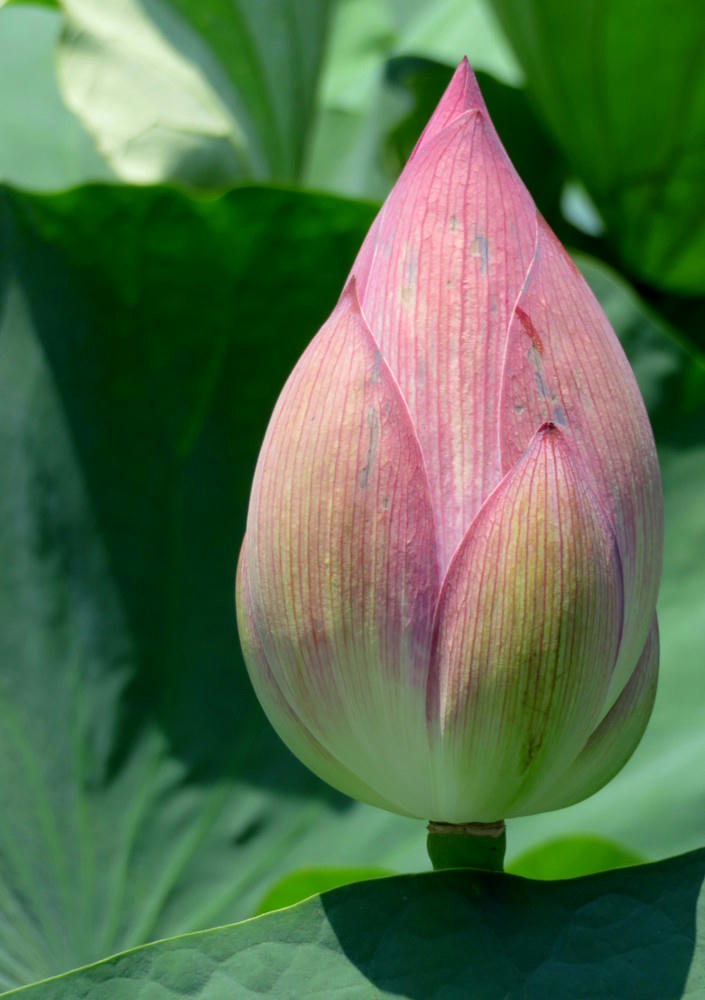 And some promise of more flowers soon.
I've never seen seed cases when they still have the seeds.
"You're being watched."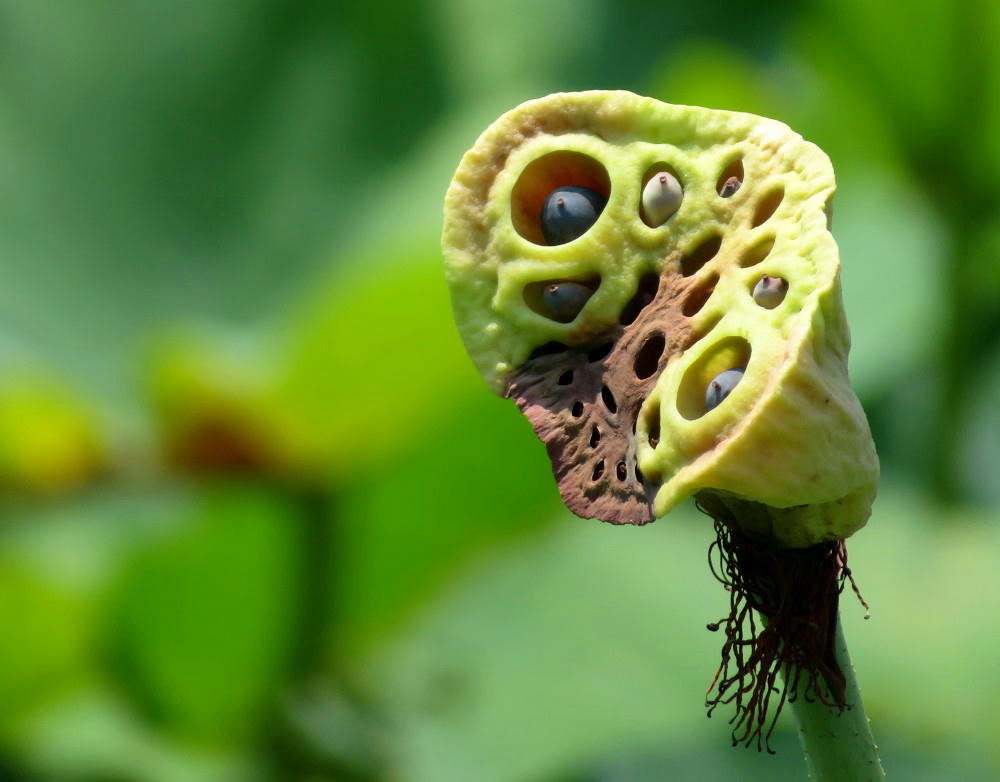 I was actually amazed to find a seed case in the middle of drying out, with seeds still in place. The wiki entry says that they can be good eating.