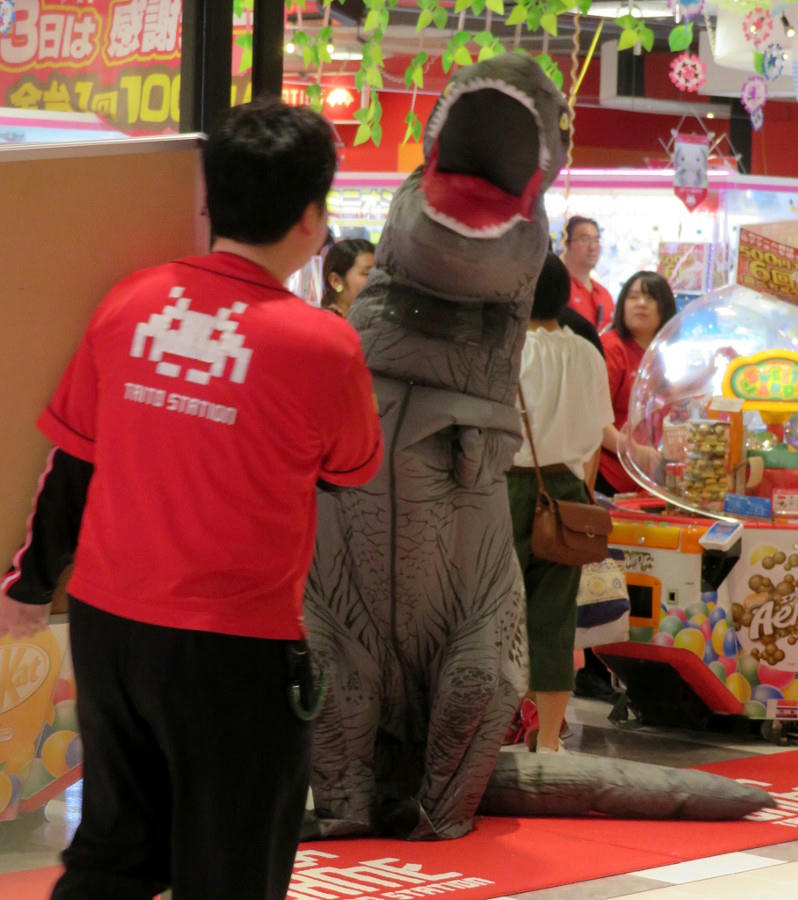 I'd just watched the below Jurassic Parkour video a couple weeks ago, and thought it was hilarious. Greg Cravens, creator of the
Hubris
webcomic is also a parkour fan, so I sent the link to him, asking if he's going to add parkour to the Stanky Creek Outdoor Fest story arc he's just started, and he suggested that he might. Anyway, I went up to the game center on the 6th floor of Amu Plaza on Sunday, during the Age-paku event, and this is what I saw.
Direct youtube link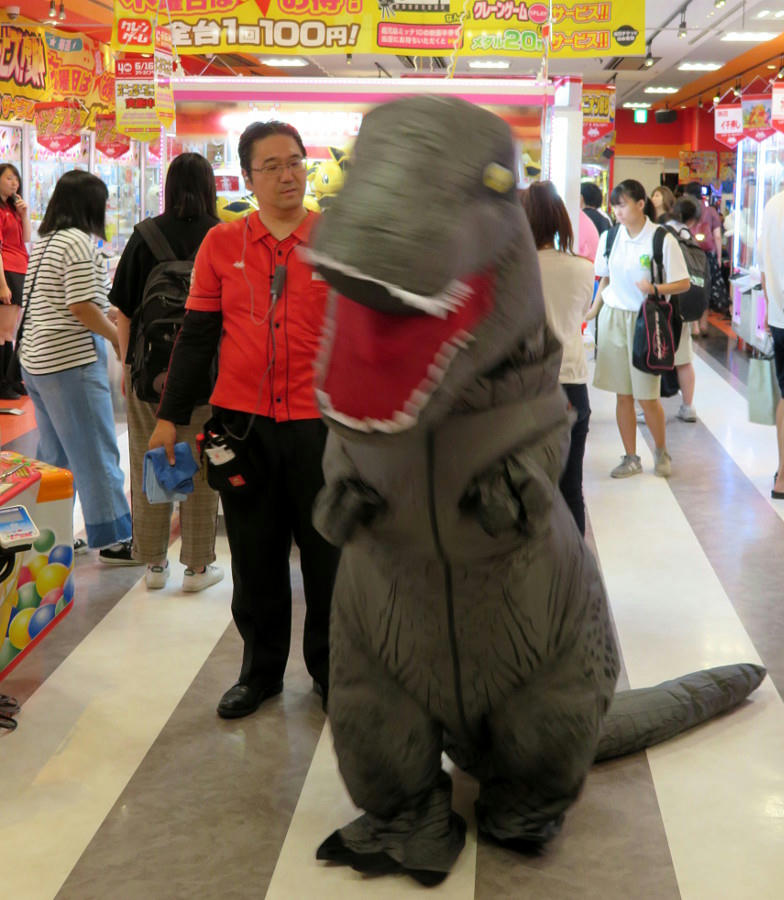 I can't say that he looks taller on the screen, but this was a very serious case of deja vu.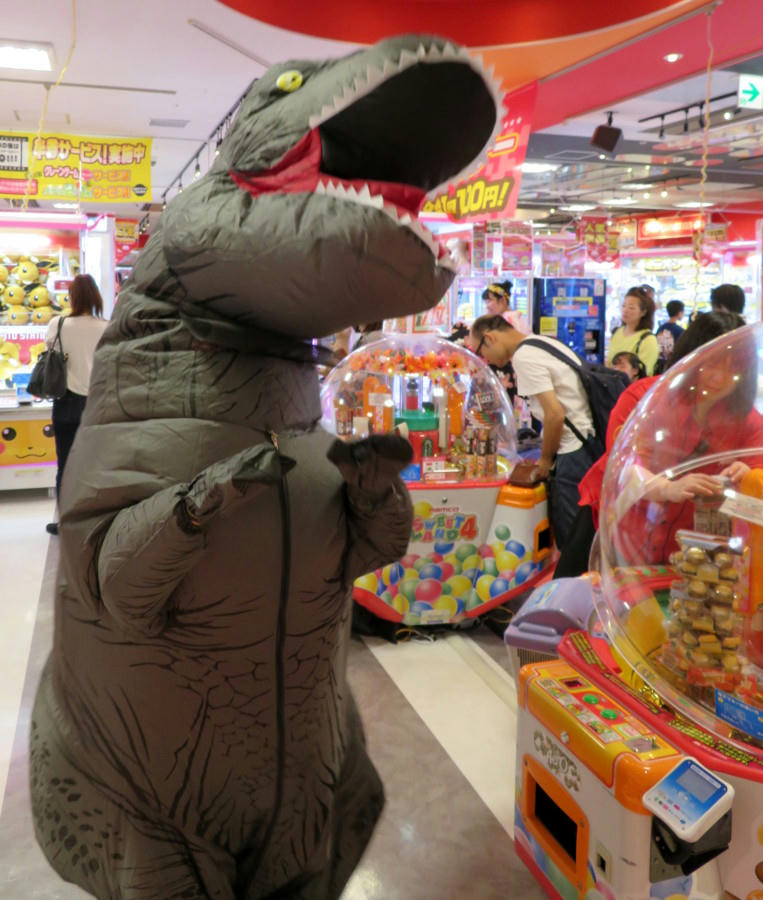 I considered challenging him to a parkour race around, through and up and over the Ferris wheel on the roof.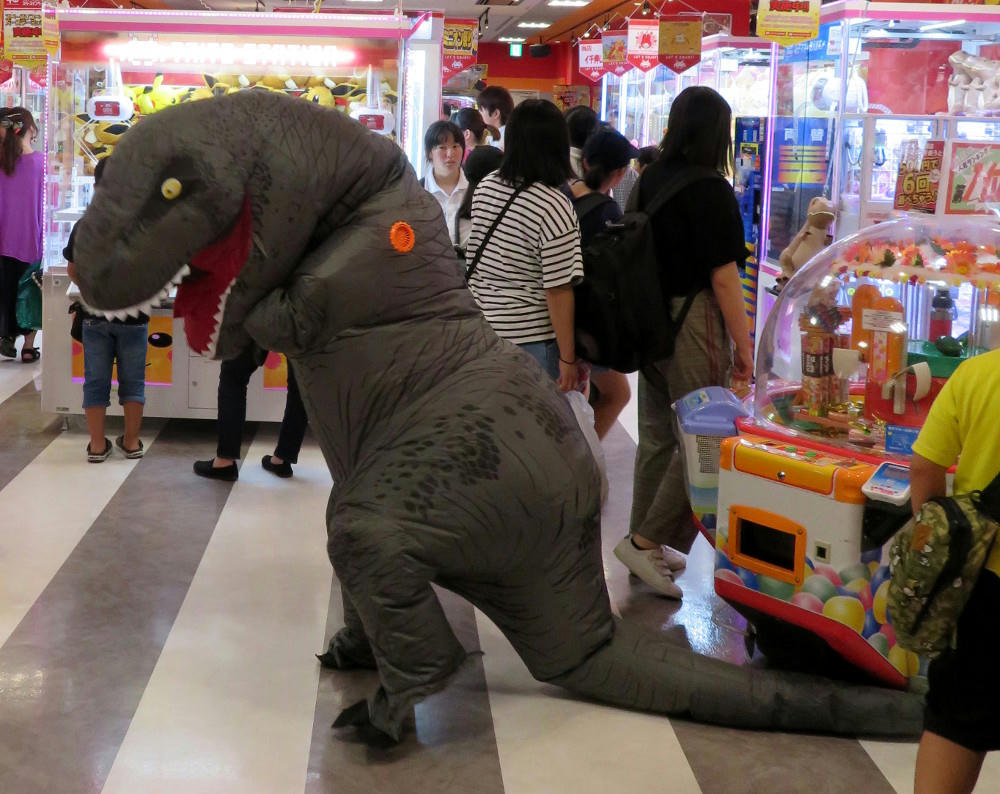 Then I thought better of it.