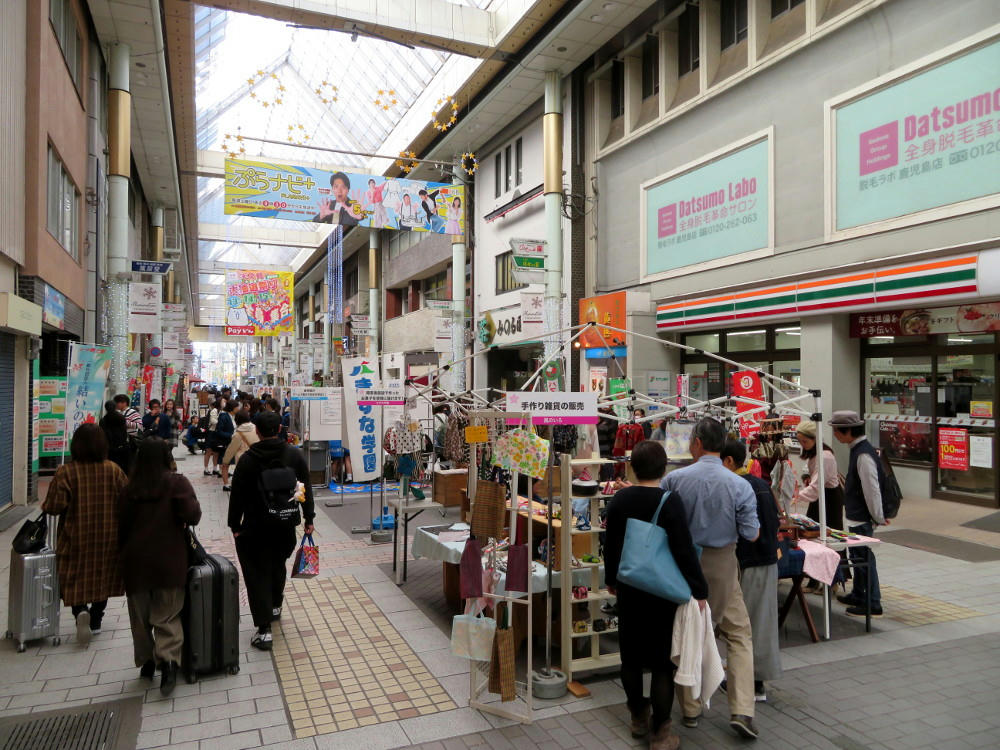 As mentioned yesterday, I was walking through Tenmonkan on Sunday, heading towards Lotteria, when I found this health and activities event running in front of 7-11. Some of the displays are for asking if you're eating right. Some of the other tables are just selling the regular craft items that show up every weekend.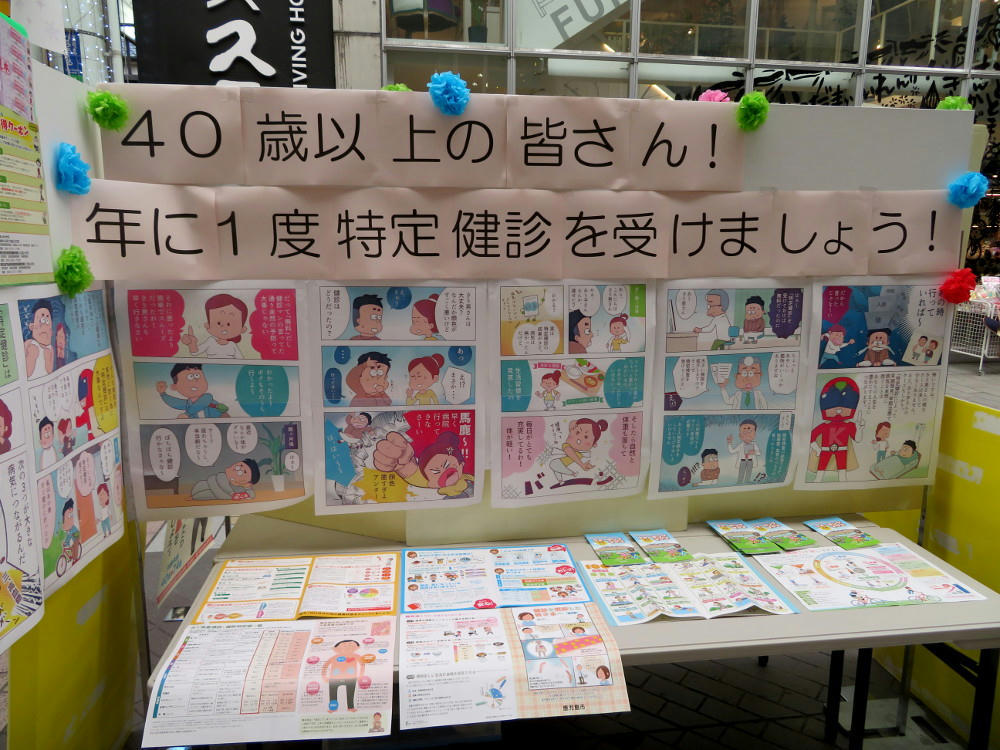 The sign is telling everyone age 40 and up to get an annual health check.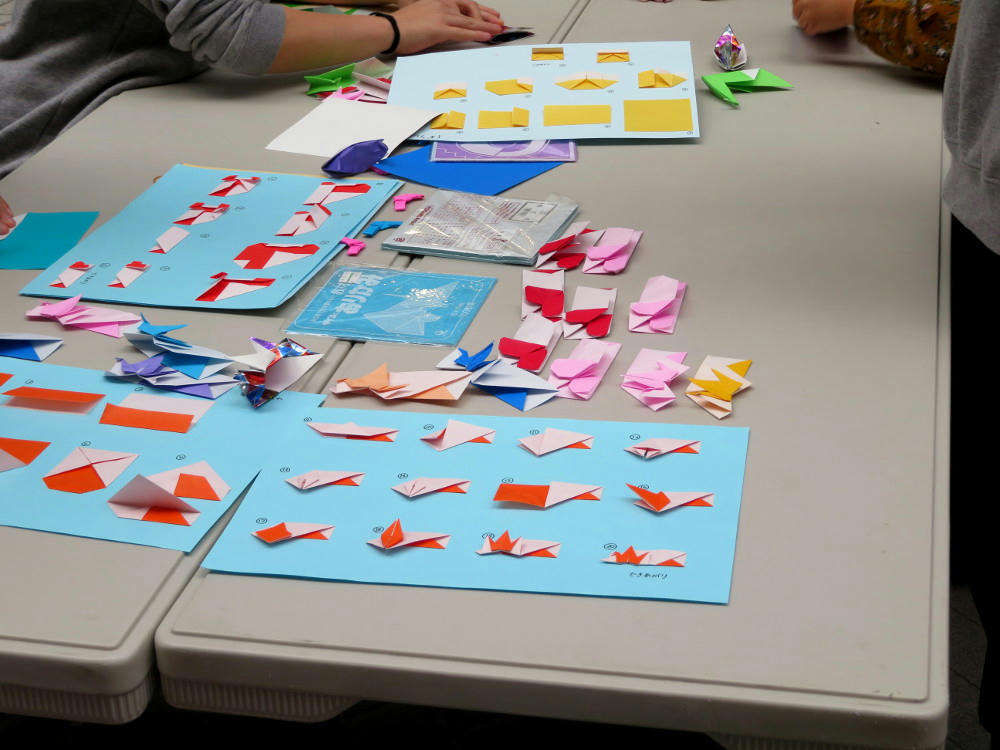 Another of the tables had instructions for doing origami.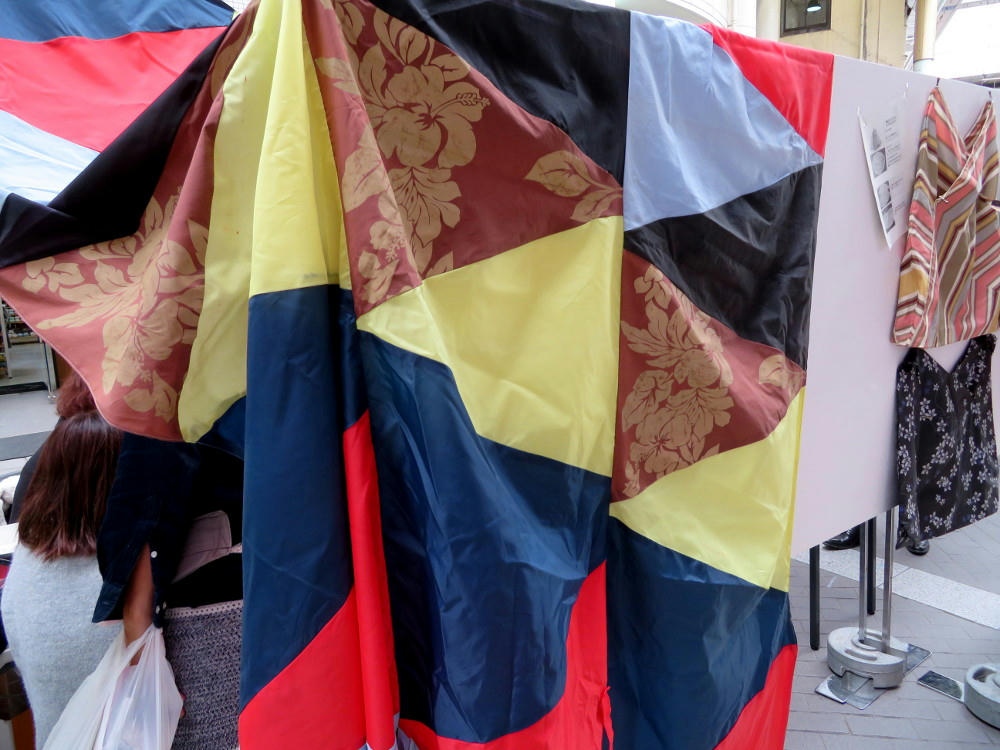 And then there were a few kids making things out of cloth, and these scarves hanging over the walls of the booth.
I didn't seem to be part of the target demographic, so I just kept walking to Lotteria.