Attack on Titan Goods Shop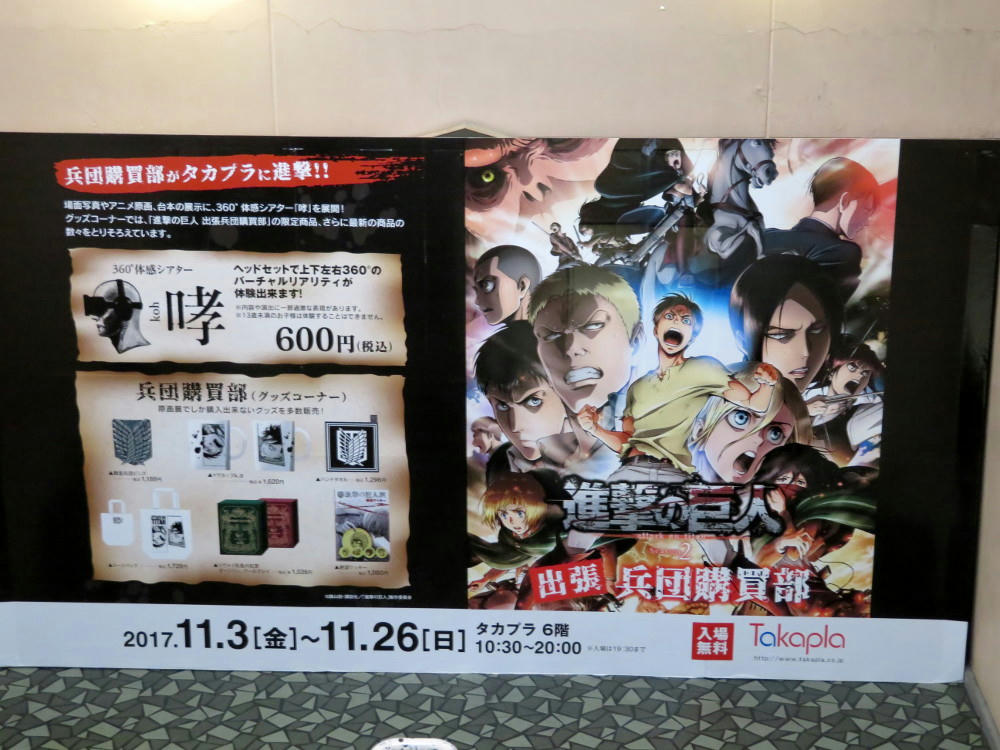 This past week really was eventful. Nov. 3rd was not only the second day of Ohara, but it also marked the start of the
Attack on Titan
(Shingeki no Kyoujin) goods shop on the 6th floor of the Takapla department store. Since Takapla is on Streetcar Street, which is where Ohara was held, I figured that I'd take the opportunity to see the goods shop while I was in the area.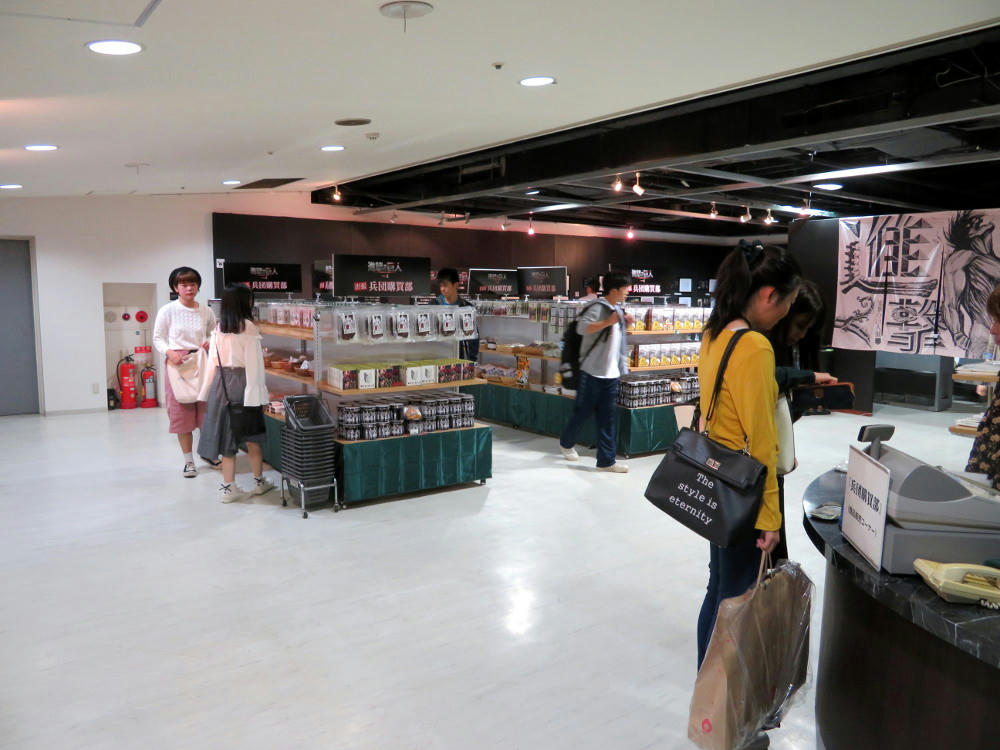 I arrived at about 2:30 PM, and there weren't that many people in the store at the time; maybe about 8, with another 4 just leaving. A couple wanted to get pins and other small items, but everyone else was just window shopping. The prices for everything were on the high side, so I didn't get anything myself (additionally, I'm not that big of a fan of the manga. I mainly just review it for the blog.)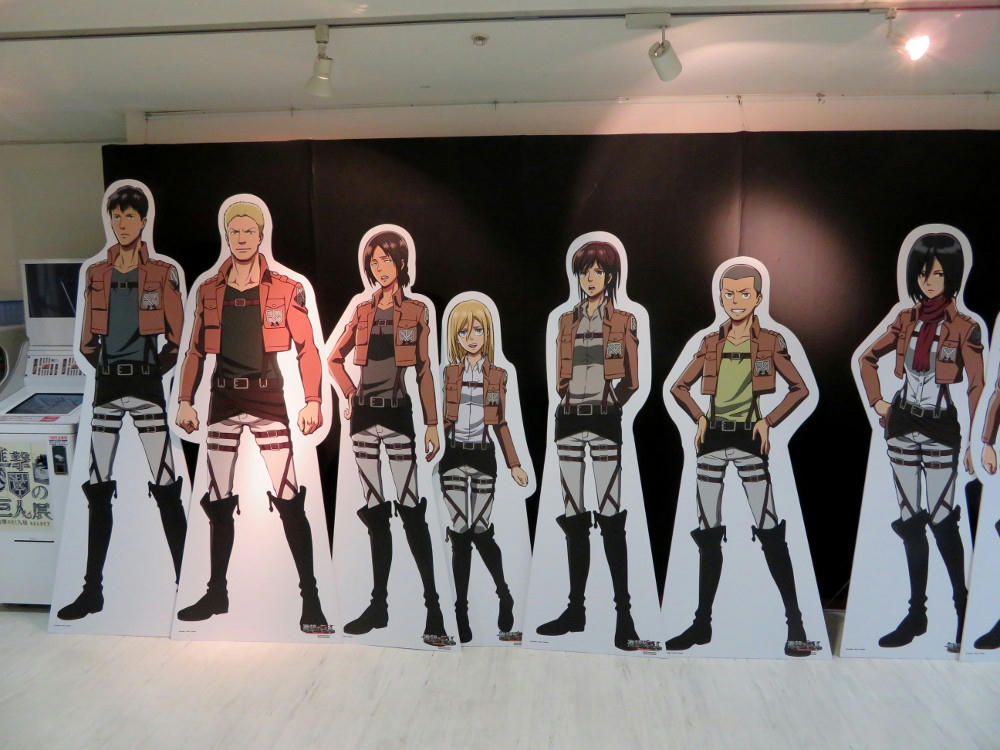 The shop does have a lot of interesting things for the fans, though. You've got the "life-size" character boards (even the tallest boards are shorter than I am, and I'm only 5' 10").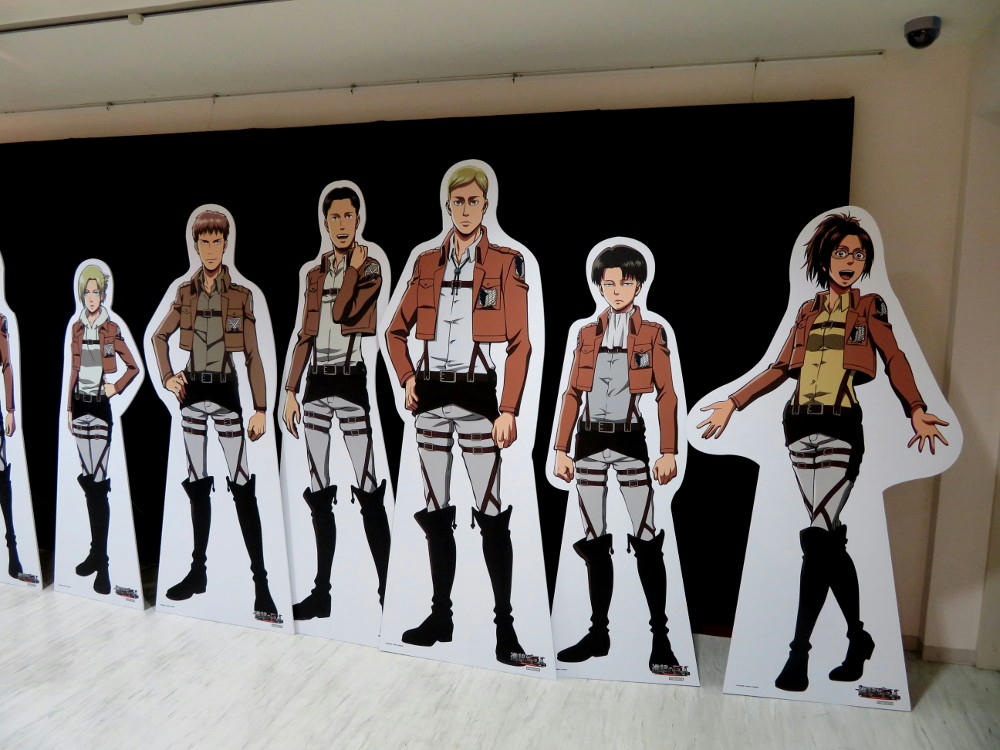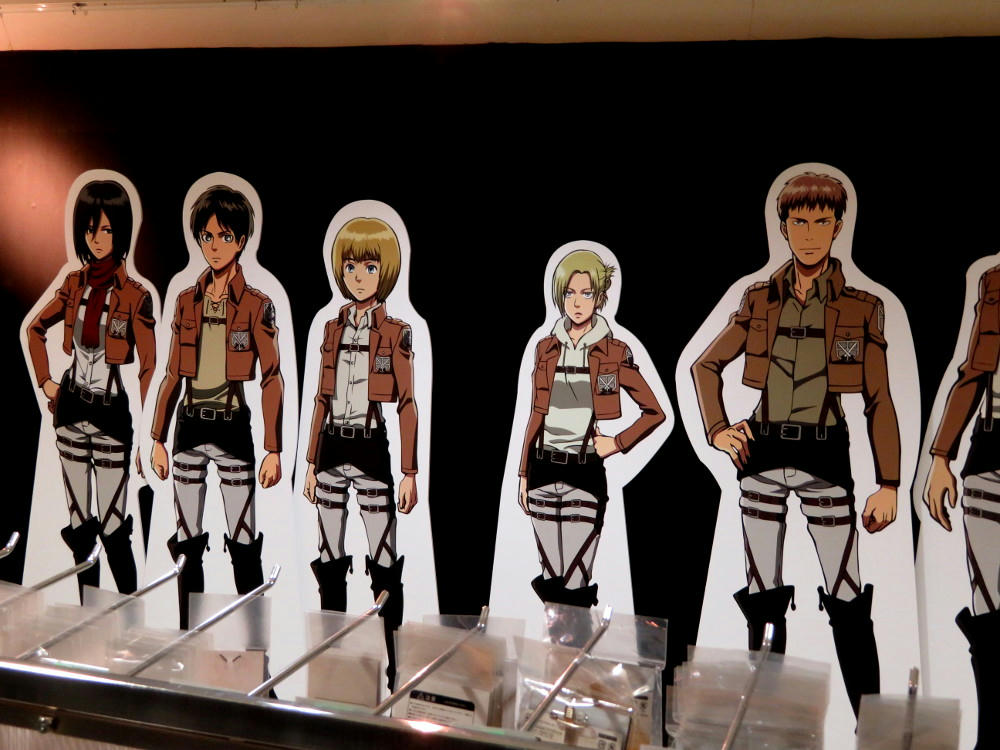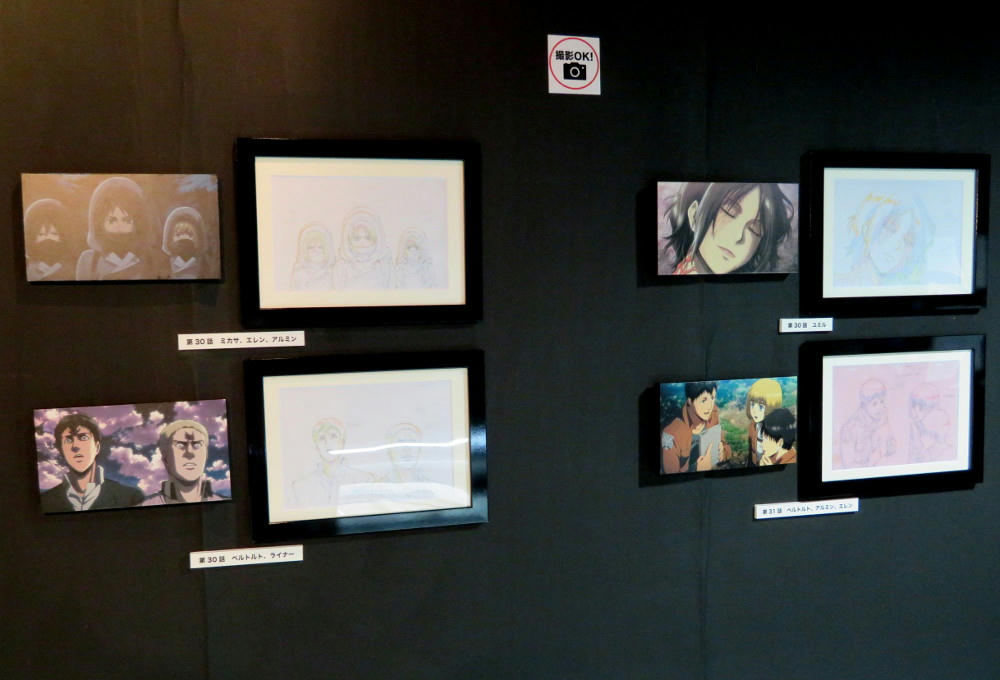 The walls held a number of anime cels from the TV series, plus their matching pencils (which don't show up at all well in the photos).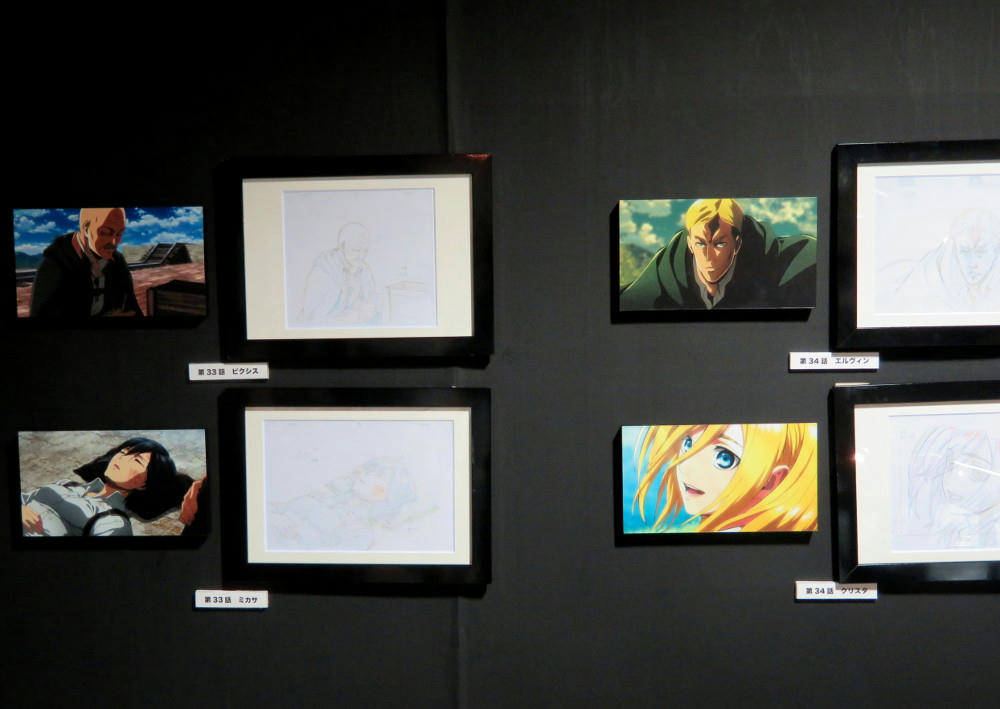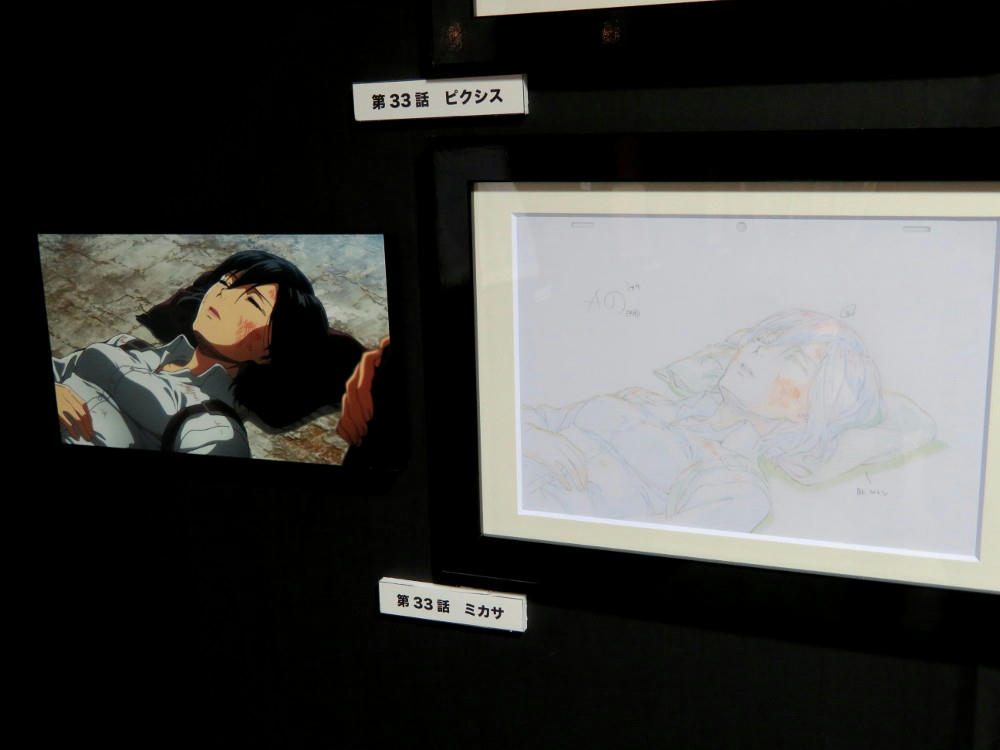 You can get a bit of a sense of the pencil sheet in this shot, I think. They do look pretty good in real life, and I'd consider getting one or two if the price was low enough.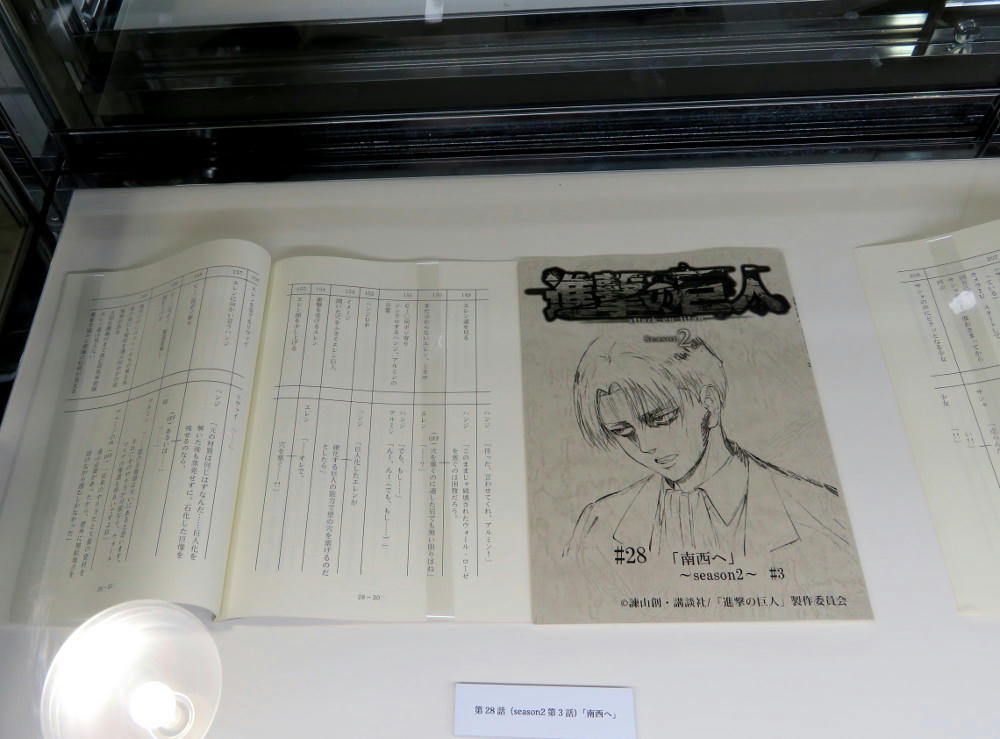 The glass case in the middle of the floor has voice actor scripts for a couple of the TV episodes.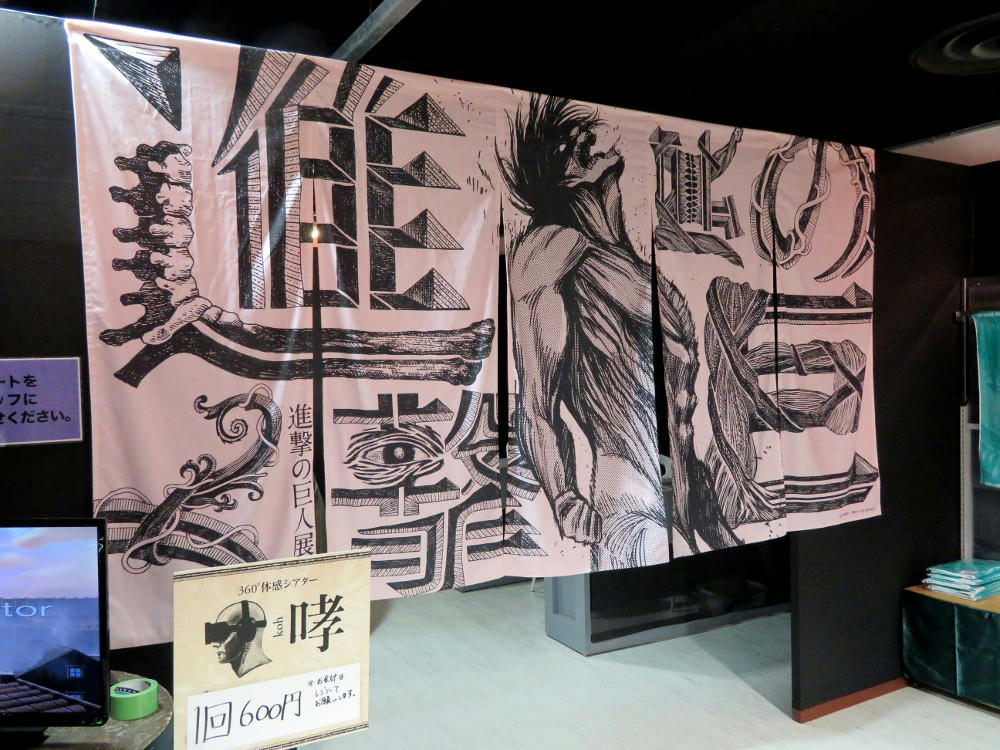 You can rent VR goggles for 600 yen ($5.50 USD), and get a 360 degree experience according to the sign. I didn't try it, and none of the other customers seemed interested either. I might consider renting a pair in a week or two, though, just to see what they've got. I think that space behind the curtain is just inventory space and a break area for the shop staff, but I may be wrong, it might be a theater area for watching the TV anime.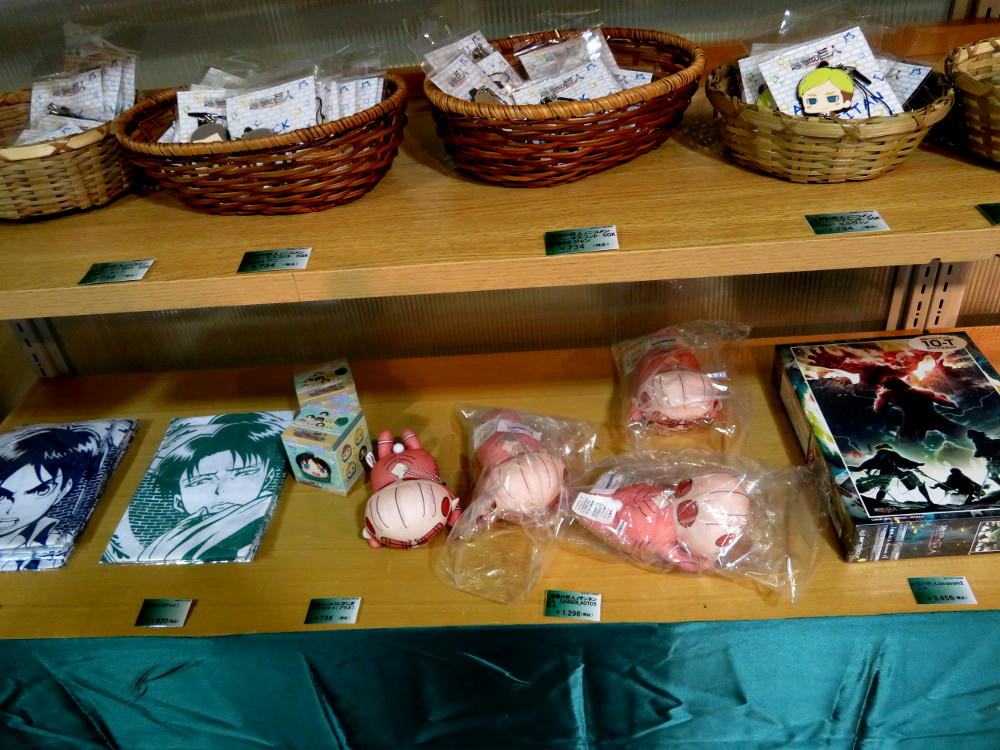 Examples of some of the goods, from laminated pins, banners, and tiny titan plushies.
The shop will remain in Takapla until Nov. 26th.