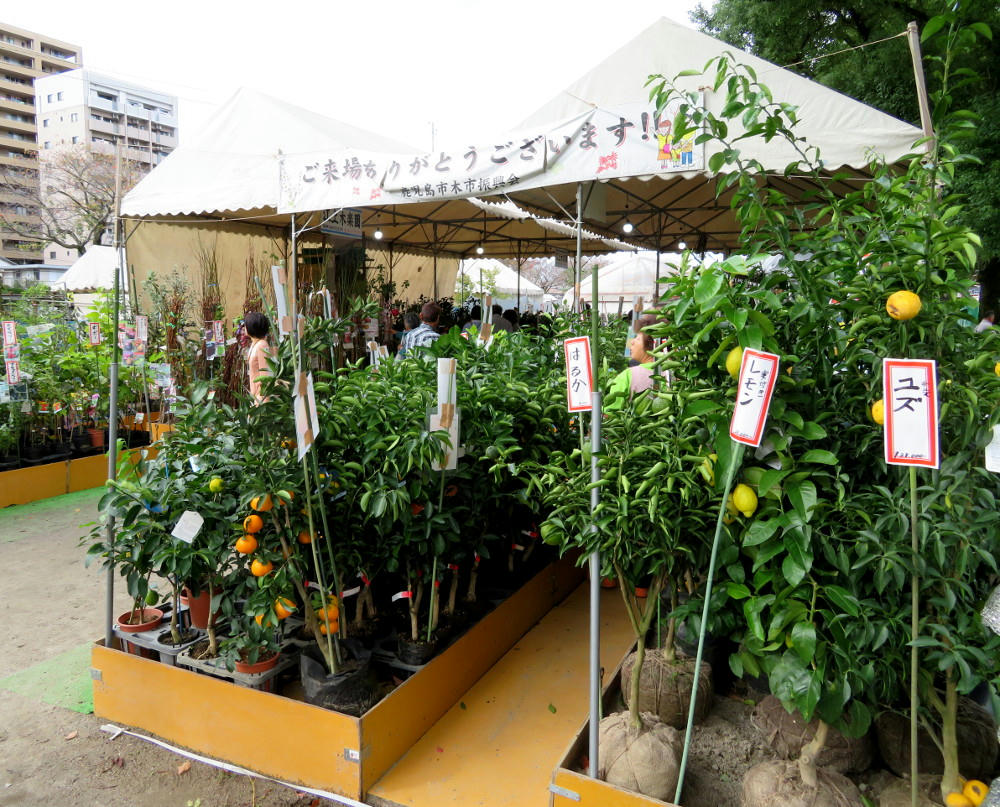 Every Fall and Spring, one of the other parks near the Kotsuki river is used to host a flower and garden tent sale. These sales run about 4 weeks, and the 2017 Fall sale started up a couple weeks ago. Mostly, it's just different vendors offering potted plants, bonsai and small fruit trees. The tent in the photo here has yuzu (a Japanese citrus), lemon and mikan (a small Japanese kind of orange) trees. The lemon trees are fake, and the "lemons" are plastic. The yuku and mikan are the real thing, though.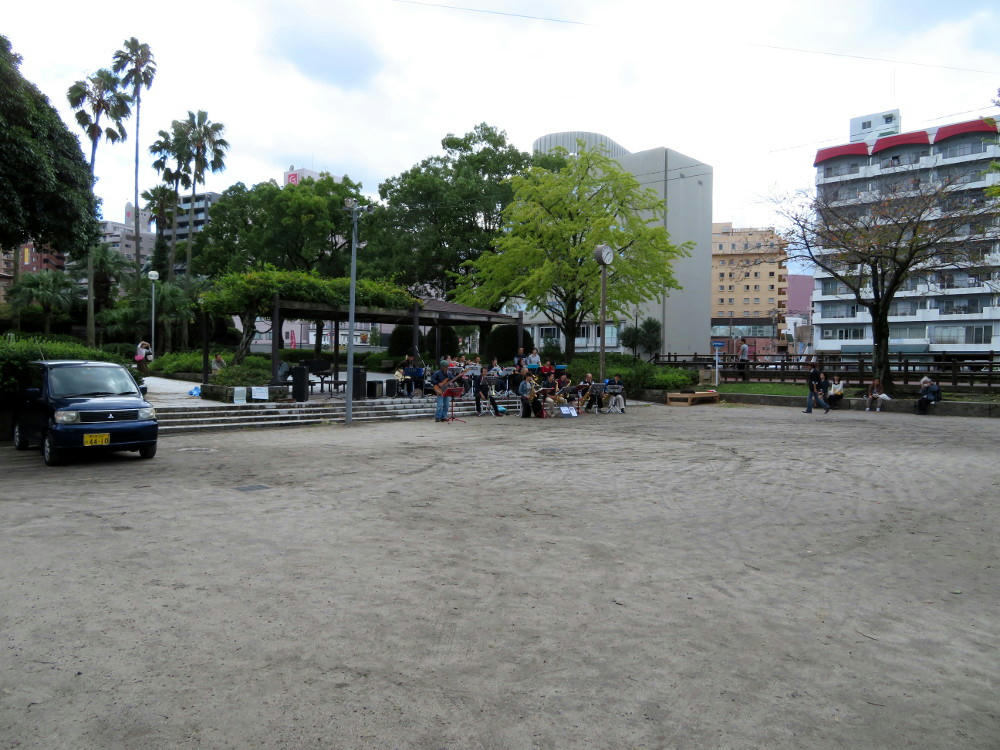 Sunday was the first time, though, that I saw a live band set up in the park to play music for the shoppers. They didn't attract a very big audience.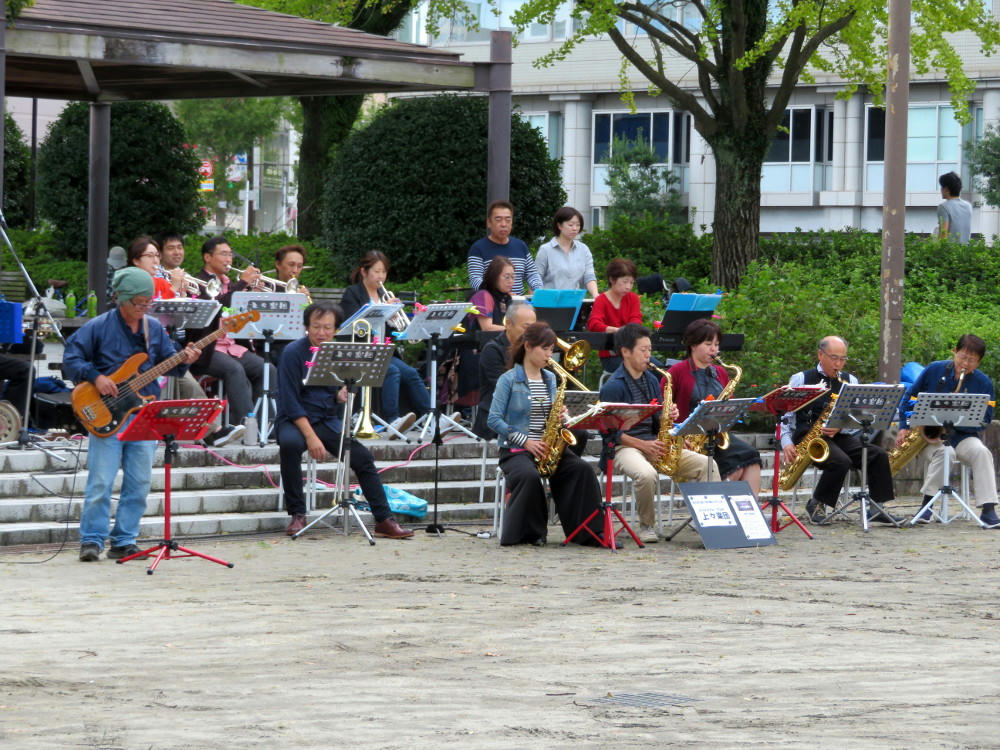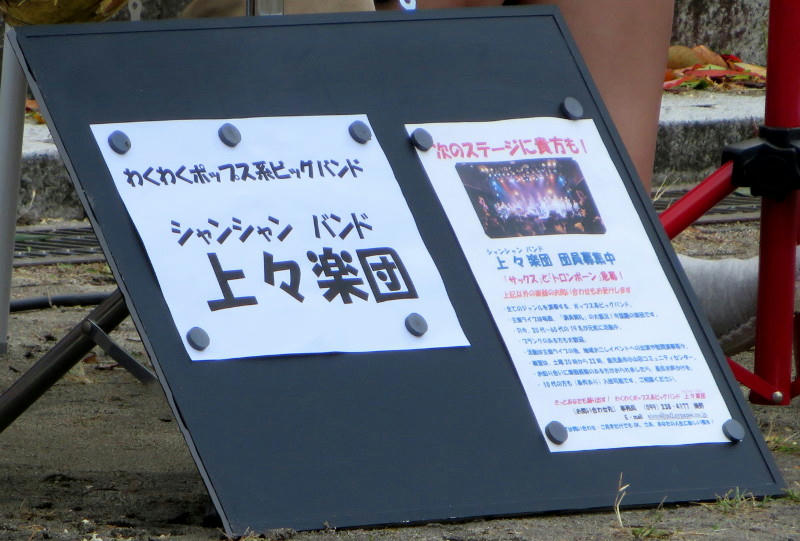 The sign reads "Wakuwaku Pops-kei Biggu Bando" (Exciting pops-style big band) Shanshan Band. As it says, they're a big band that plays modern J-pop songs. Unfortunately, the song I heard was an instrumental version of an AKB-48 hit, which would have been flagged by youtube for copyright infringement if I tried to upload it. All of the other songs Shanshan played were of a similar nature, so I didn't record any of them. But I was happy to see that there was some outdoor live music over the Halloween weekend.