Marugoto Friday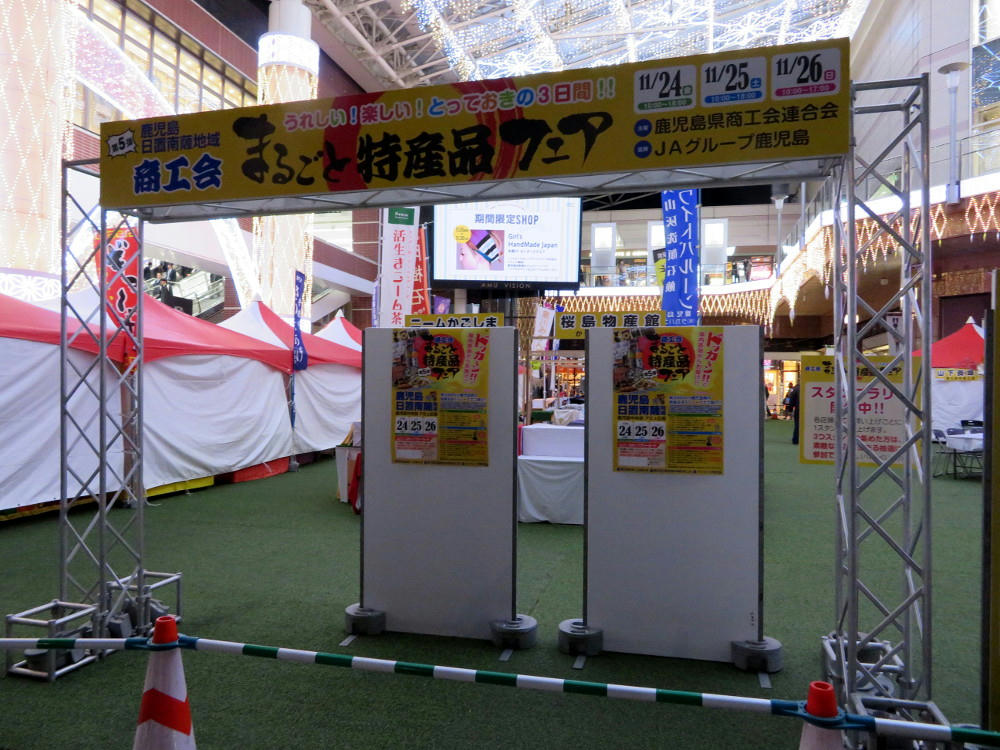 I had a lot of work last week, and that kept me penned up in the apartment whenever I wasn't out at the English school. Fortunately, I was able to finish by the Friday deadline, although I still did have classes that day. In the evening, I decided that I needed some exercise, so I hiked up to Amu Plaza to see if anything was going to be going on for the weekend. They had a new Marugoto fair, but everything was already shut down for the night. I checked the schedule, and there was a lot less planned than the week before, so I figured that I probably wouldn't be coming back the next day. I took a couple photos to give a sense of the place, then I returned home.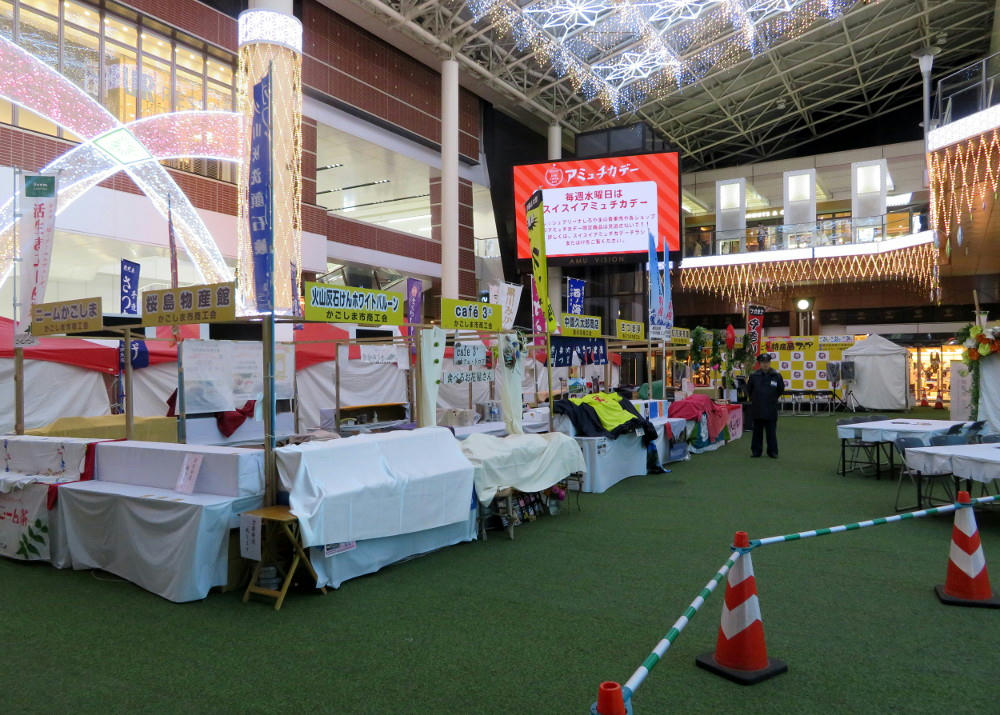 Specialist School Fair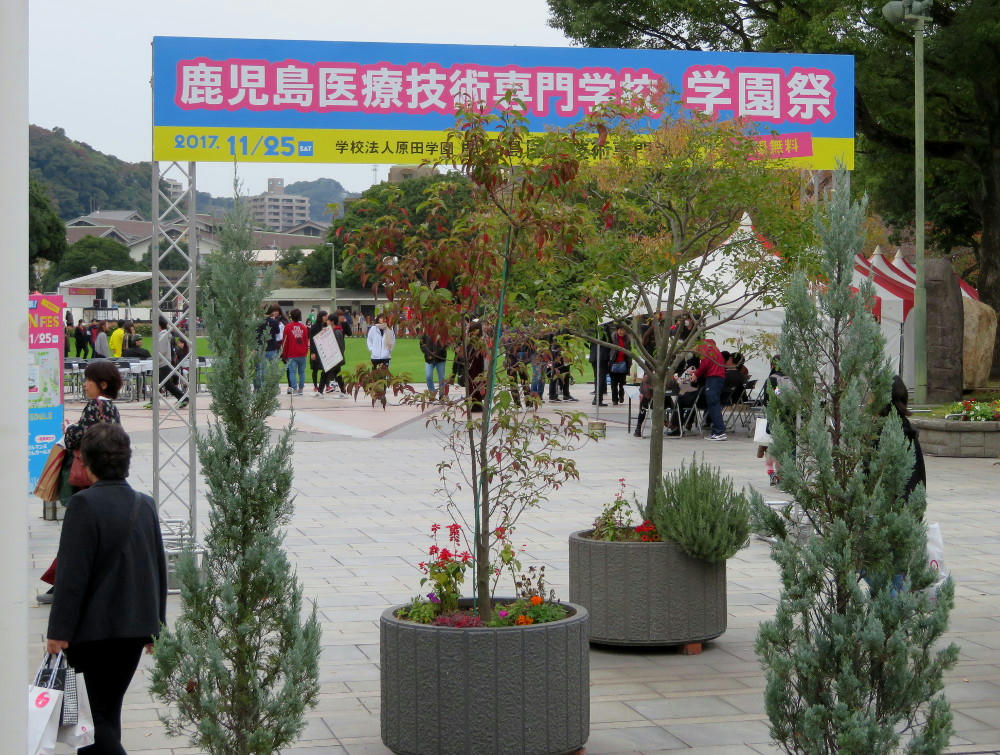 Saturday, my plan was to do food shopping for the week (mostly milk, because the price is discounted 10% on Saturdays), then get into Tenmonkan at 1:30 PM. That would give me a lot of time to check if anything else was happening before my 3 PM class. But, things got out of my control and I didn't reach Central Park until just before 2:45. That only gave me time to take some pictures and then keep walking. The event this time was a one-day fair for recruiting students to specialist schools and technical colleges. The one last year was a lot more crowded and had more live music. But, it was raining this time, and fewer people wanted to just stand around and get wet.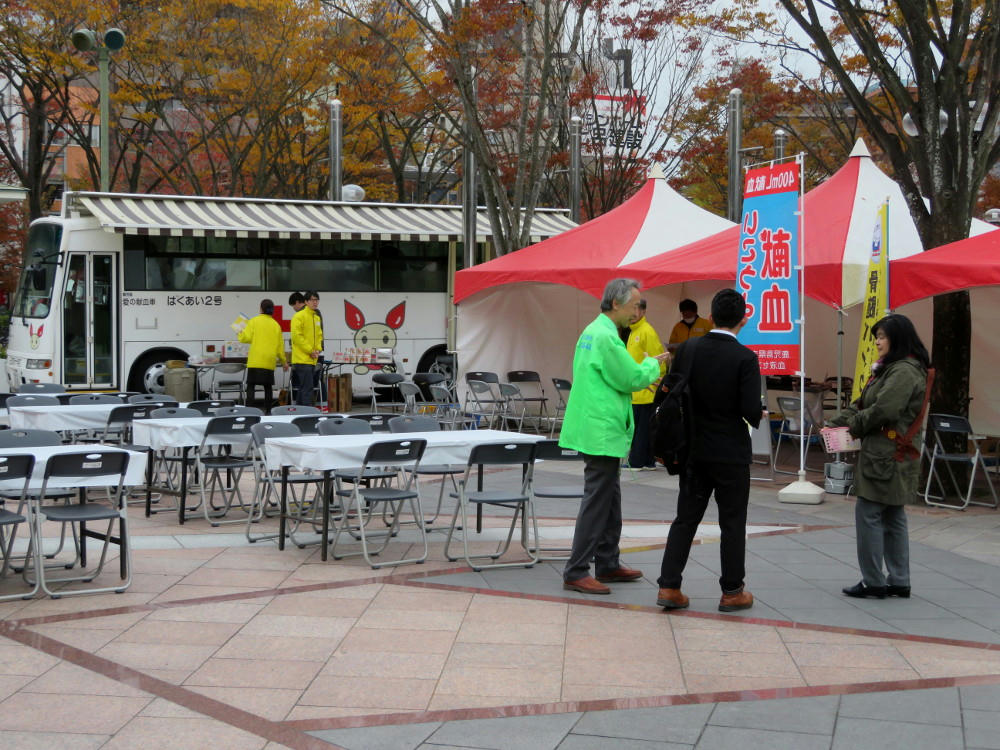 The Red Cross had a blood donation truck set up, and lots of seats for accommodating volunteers. But Japan has kind of a taboo involving blood, and the Red Cross has a major problem in keeping adequate supplies of blood for emergencies because of it, and the volunteers stayed away in droves.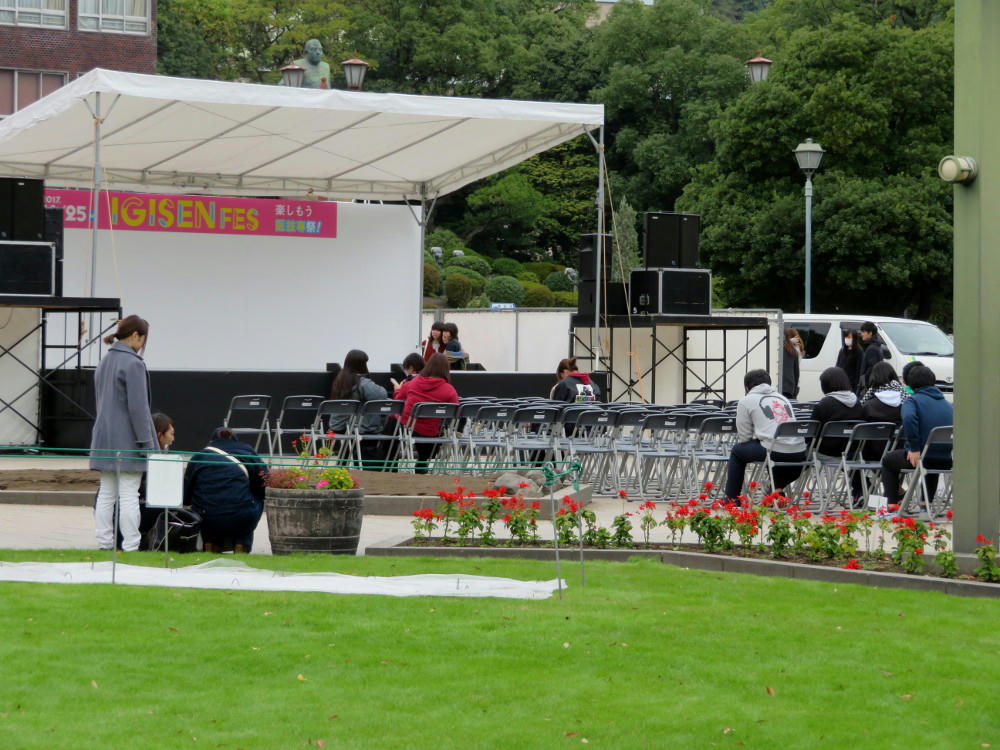 I got a look at the schedule, and it was mainly just PR, and a couple appearances by Janken Man and the Janken Girls (college guys dressed up in drag). I arrived between events, and the area in front of the stage was pretty much abandoned.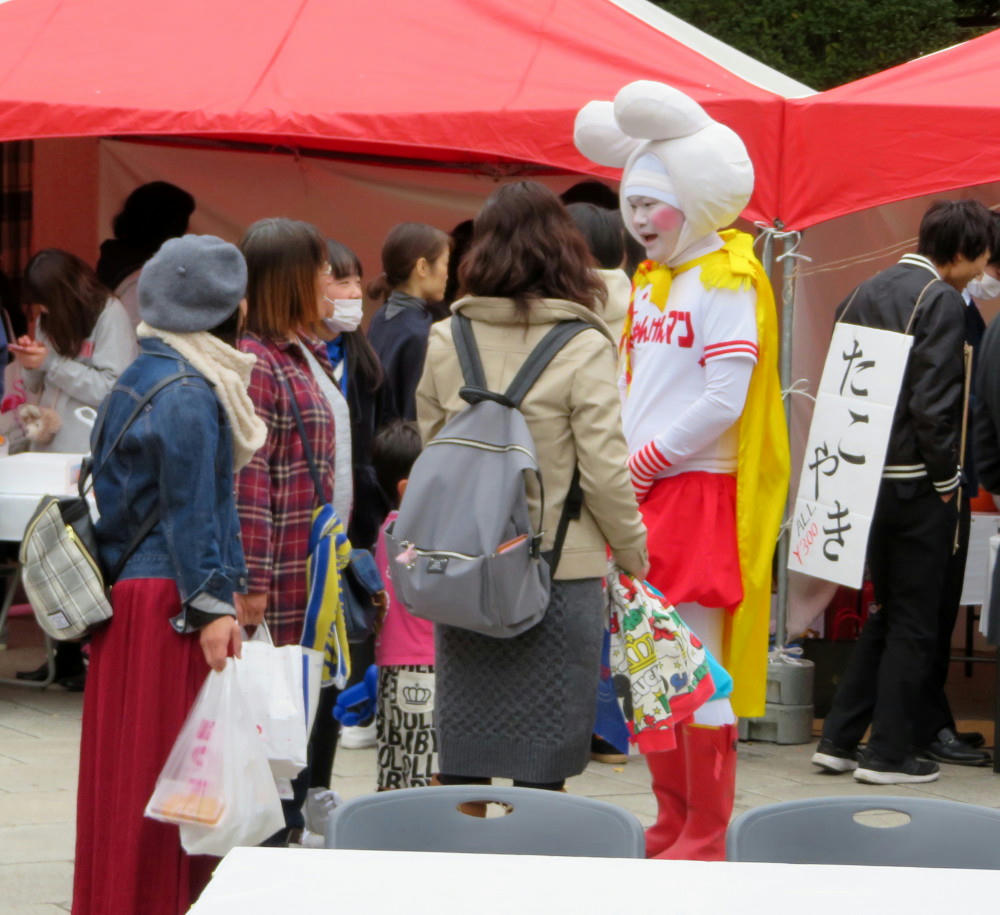 Janken Man. Janken is the Japanese version of rock-paper-scissors. He's always popular in crowds.
I only had the one class in the afternoon, and when I got out at 4 PM, pretty much everything was over and people were just hanging around in the park to talk to friends. I did have 2 more classes that evening, starting at 6 PM, so I hung out at a coffee shop a bit, did the classes, then went home for dinner.
Marugoto Sunday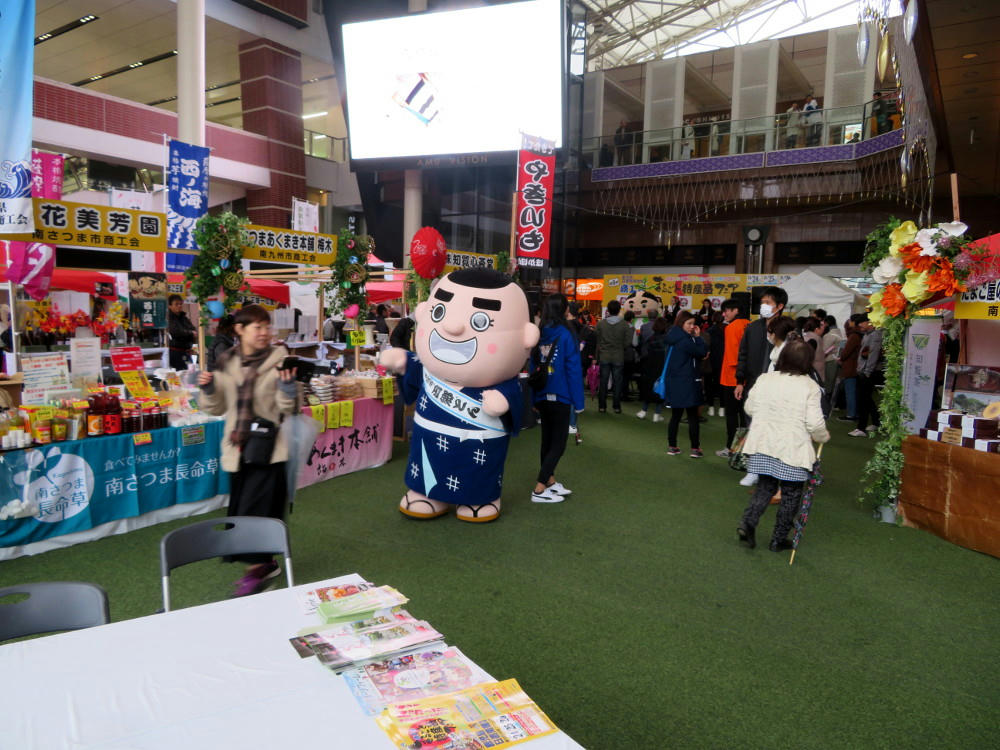 It was raining kind of hard on Sunday, so I stayed inside until 2 PM. I did need to do a little more shopping, and I needed the exercise, so I headed up to Amu Plaza again, anyway. Things were a bit more active than they'd been Friday night, with the Saigo Takamori foamhead mascot.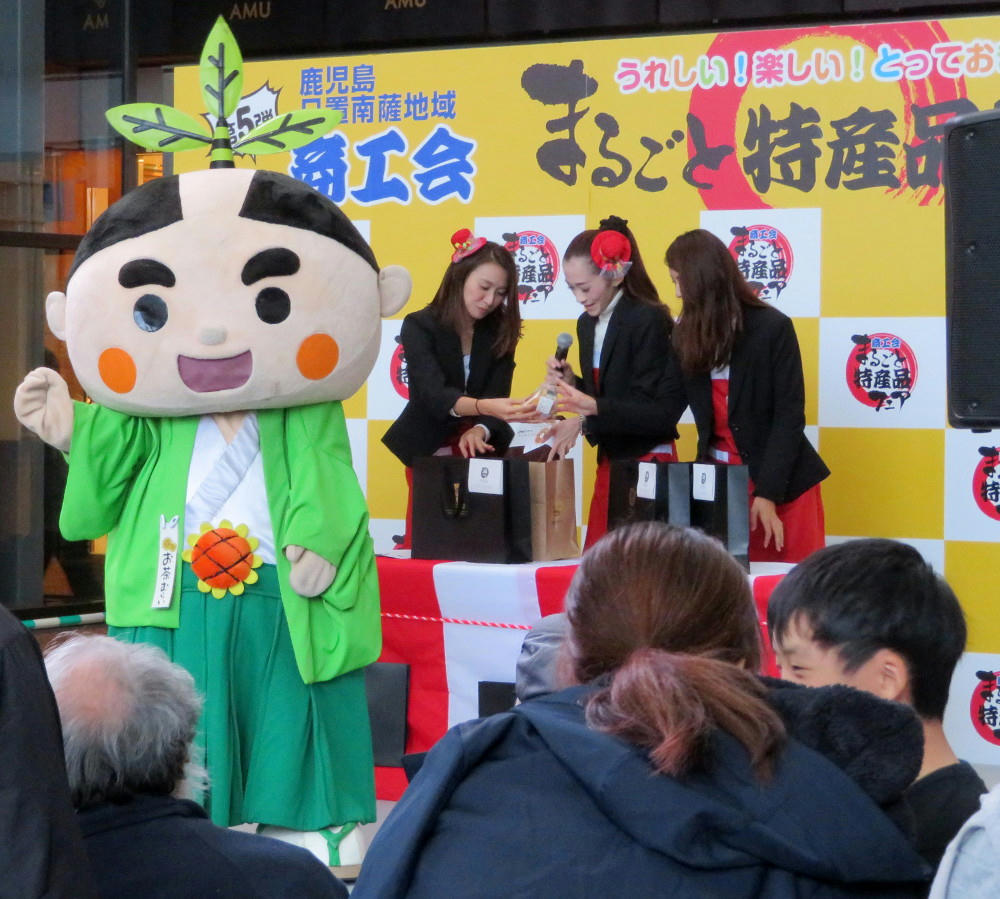 Tea Man.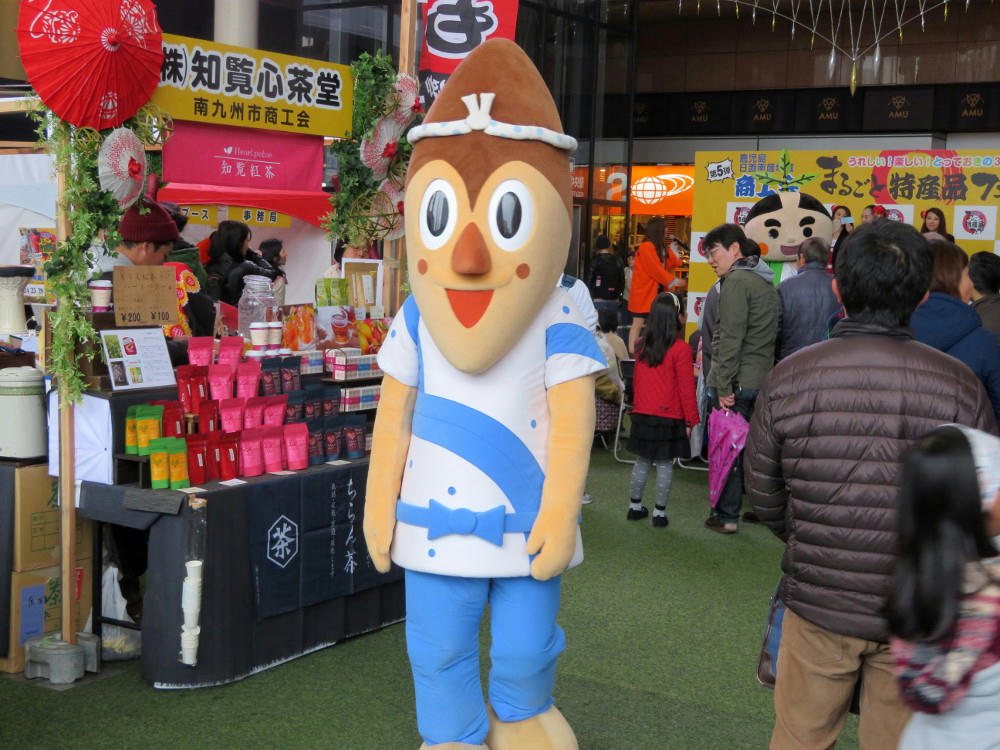 And Rice Man.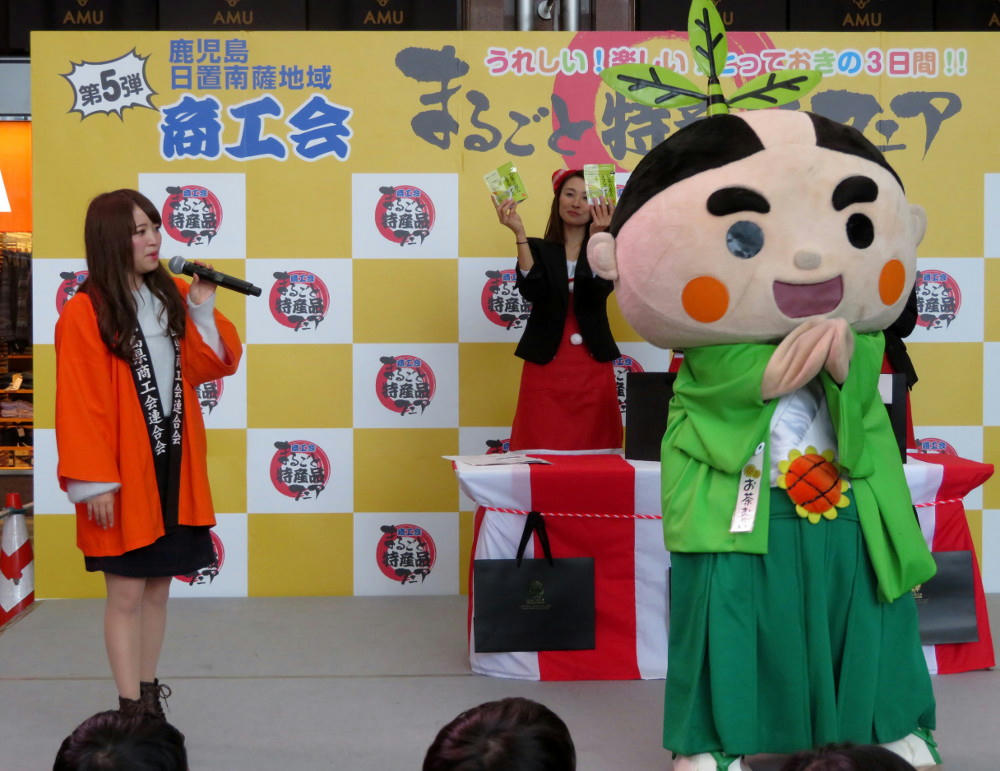 But again, there was no music scheduled for Sunday. There had been 2 performances for Saturday, but it was nothing I had interest in, and it was set for when I had the 3 PM lesson, so no big loss. Instead, it was mostly just janken. The Emcee was Hikarin, a former Southern Cross idol group dancer and now promoter. She's leading the crowd in janken against Tea Man for a few packages of green tea. There were 3-4 old men in the audience that really seemed intent on winning that tea. I made a sweep of the department store, but there wasn't anything else interesting going on. I returned home and spent the day writing up manga reviews for the blog. Not much of a weekend this time.