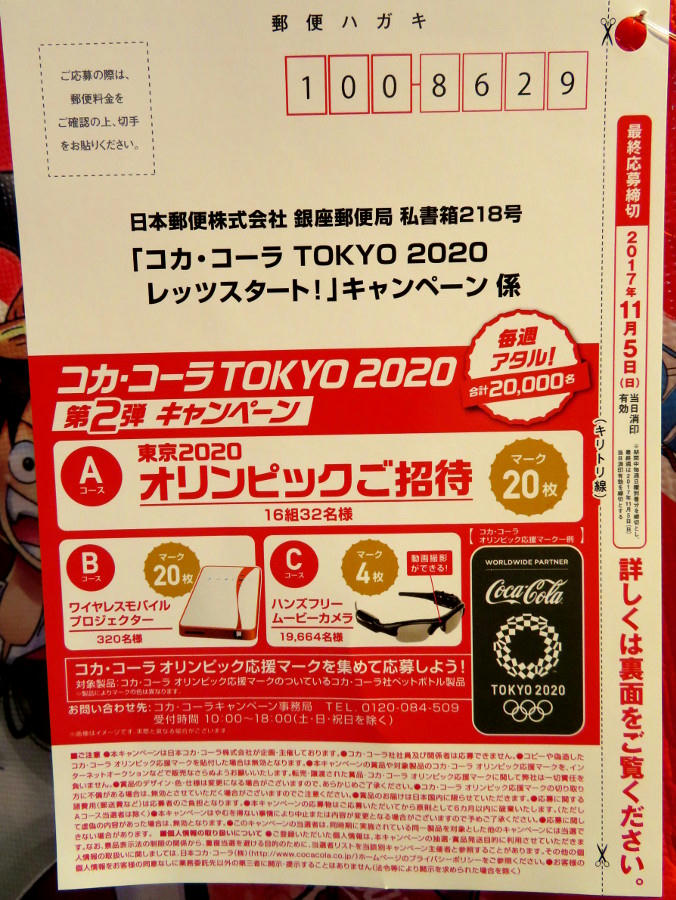 In the middle of Coke's
One Piece
Halloween trick-or-treat bag promo, they were also trying to get people to go to the 2020 Tokyo Olympics. Collect 20 proof of purchase seals, and you get entered into a drawing for a trip to the Olympics, for 16 couples, 32 people total. Or, enter with 20 seals to try to win one of 320 portable projectors for your smartphone. Your chances are slightly better with the 4 seals for one of 19,664 pairs of sunglasses.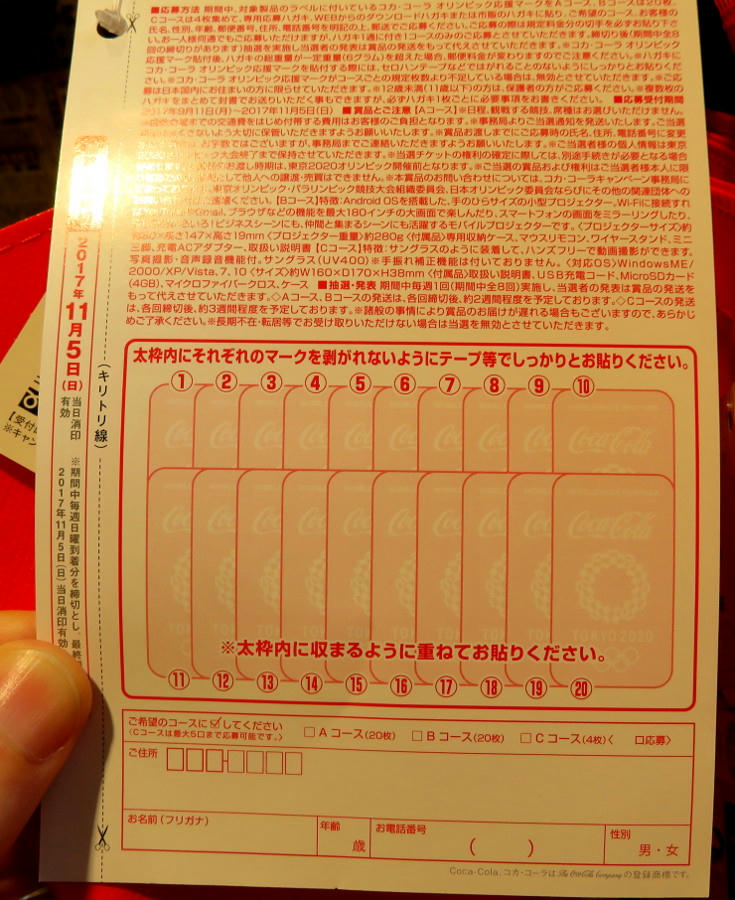 The back of the postcard has space for taping down the seals. And there's absolutely NO chance of the postman pealing off loose seals to use himself.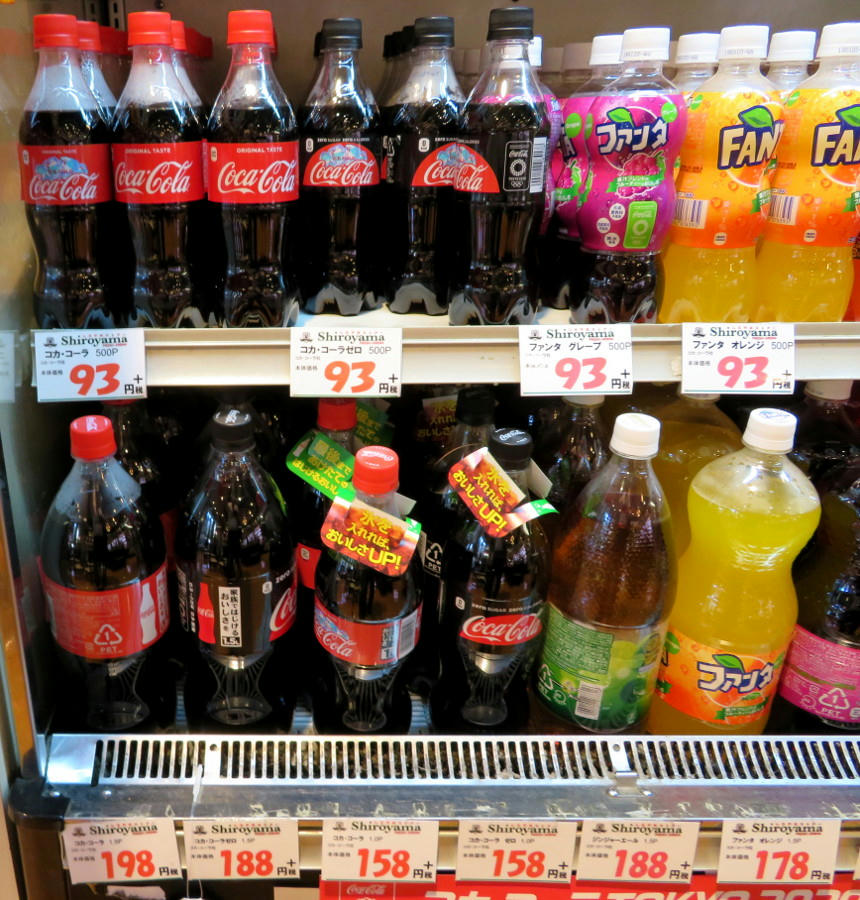 Naturally, in Japan, there's no understanding of price performance. All their bottle sizes only have one seal each, and the seals are all worth only one point apiece. But, 500 ml = 93 yen (90 cents USD); 1 liter = 158 yen; 1.5 liter = 188 yen for Coke Zero, 198 yen for Coke classic. Maybe if you really drink a lot of cola, you may want to get the bigger bottles. But if all you want is to enter the contest, you're going to get the smaller bottles and save yourself $10 per postcard.