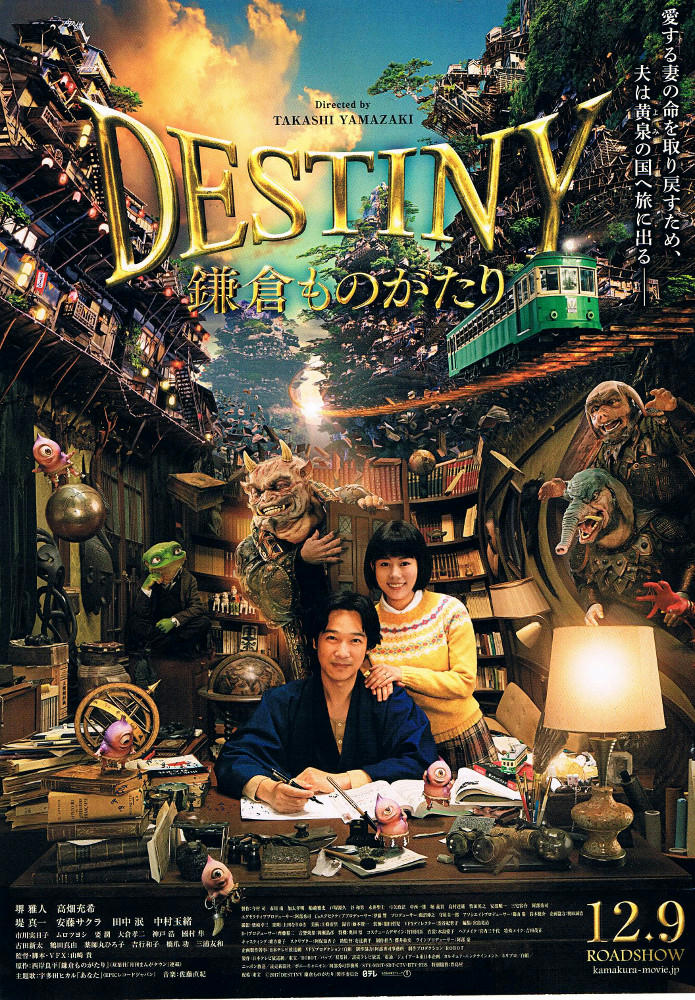 I was back at one of the movie theaters last week, just looking at the advertising for the upcoming films to see if there were any brochures worth scanning for the blog. (There's nothing I actually want to pay $20 to watch in the theater). And there were two that caught my eye that are manga-related. First up -
Kamakura Monogatari - Destiny
.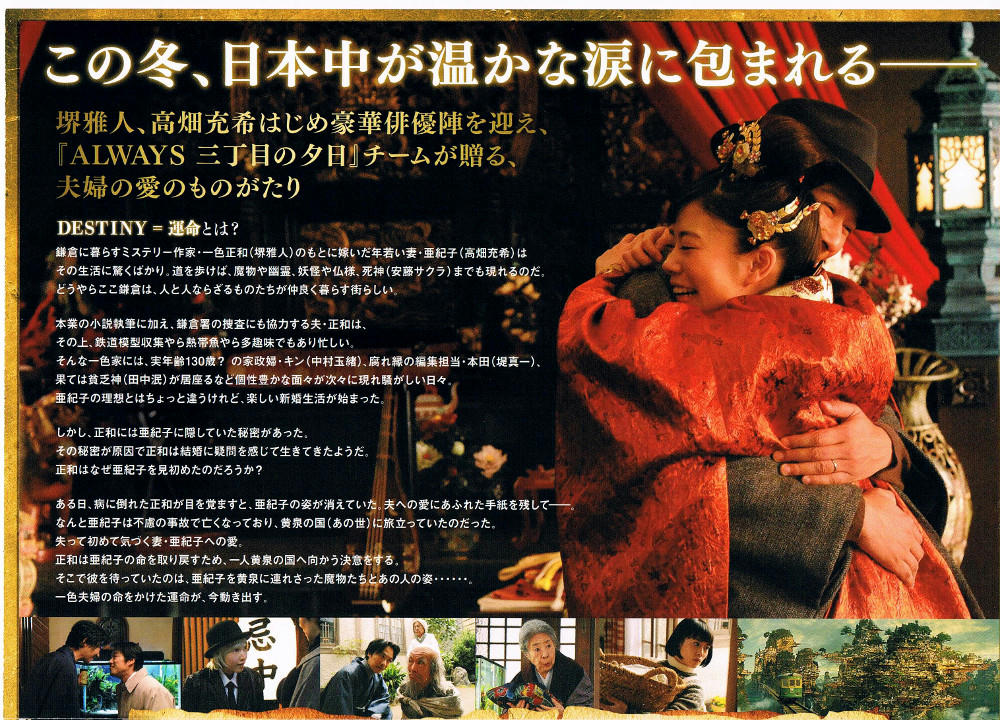 I reviewed
volume 34 of the manga
back in August. It's a supernatural/horror series that revolves around a fiction writer and his wife. Now, we get a live-action version.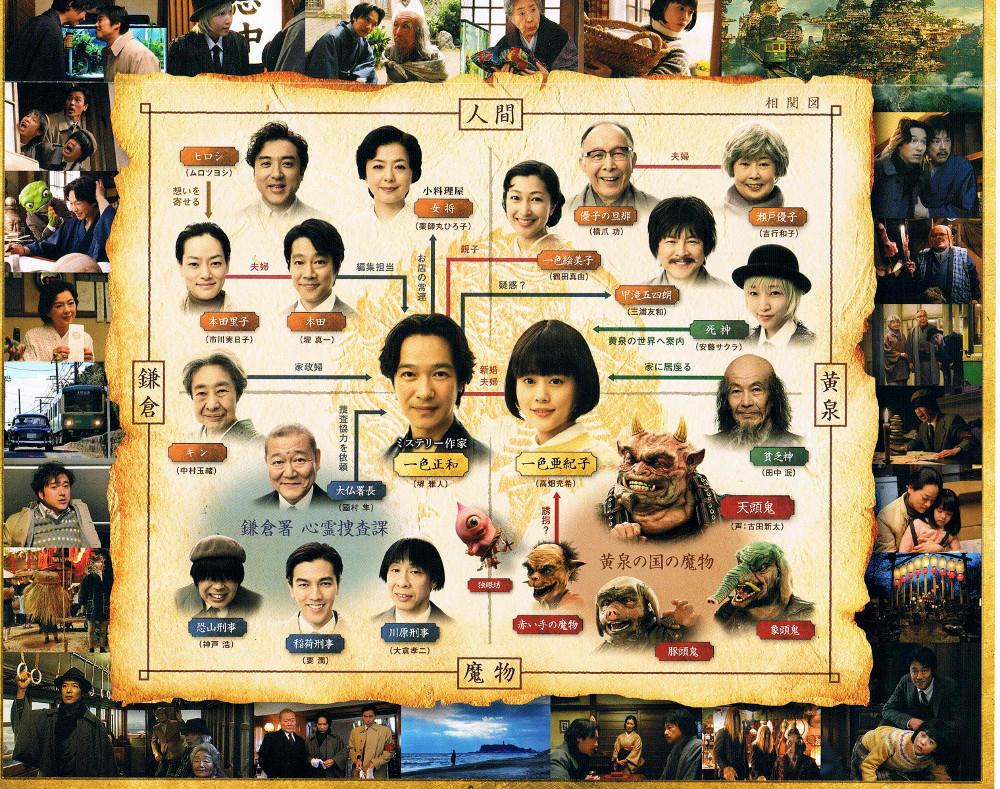 Generally, the chapters are stand-alone short stories that may or may not feature the main character. The movie looks to be one long story that rewrites how the writer and his wife first met. I may be wrong, because I haven't read vol. 1 of the manga, or the ad copy in the brochure. I've just seen the trailer on the TV at the theater.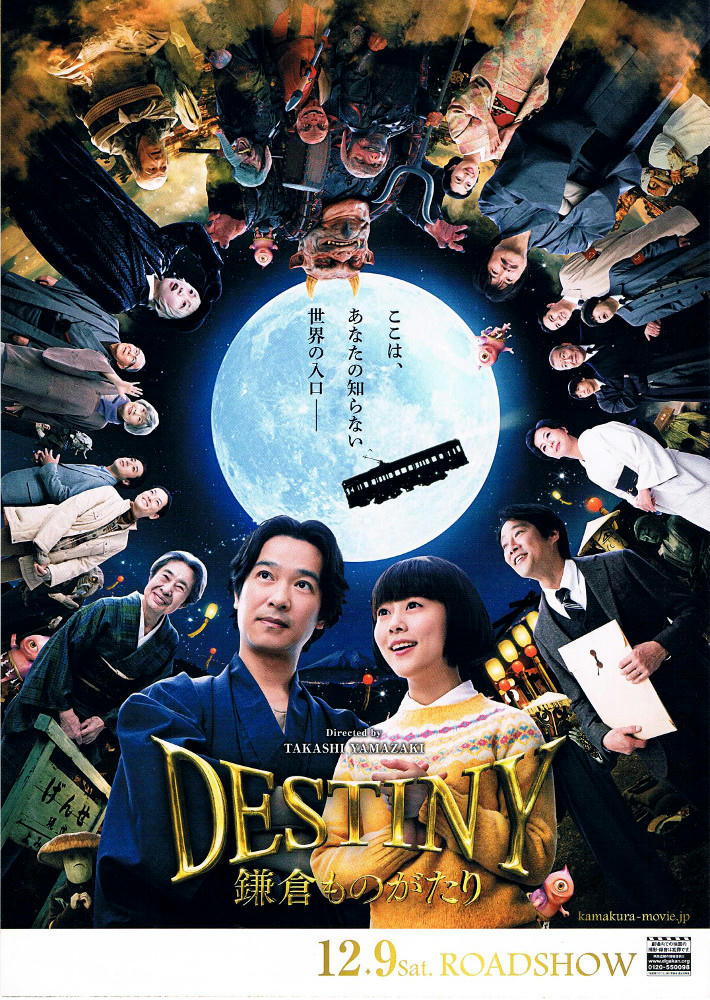 The casting for the two leads looks pretty decent, while the make-up for several of the monsters and the death god is a bit too campy.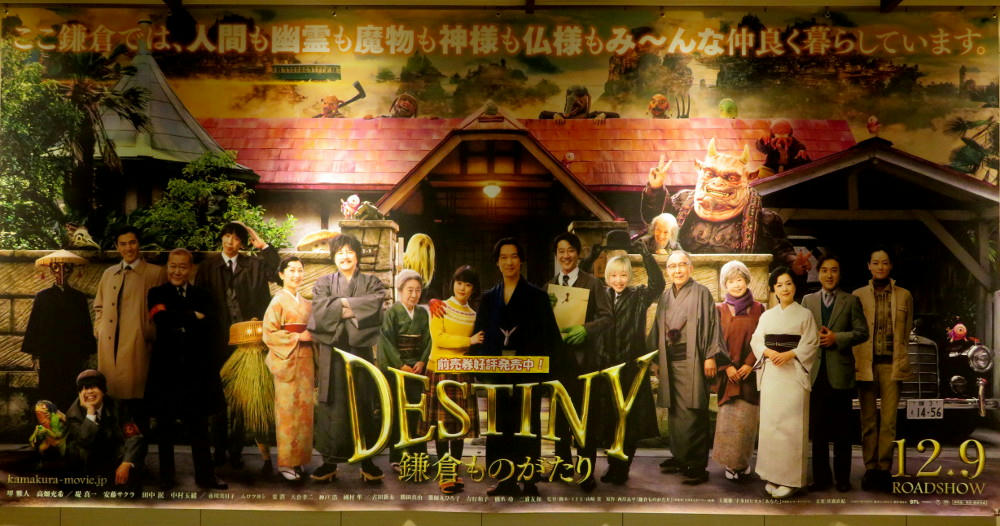 The poster board in the lobby looks interesting, though (it's about 6' long).