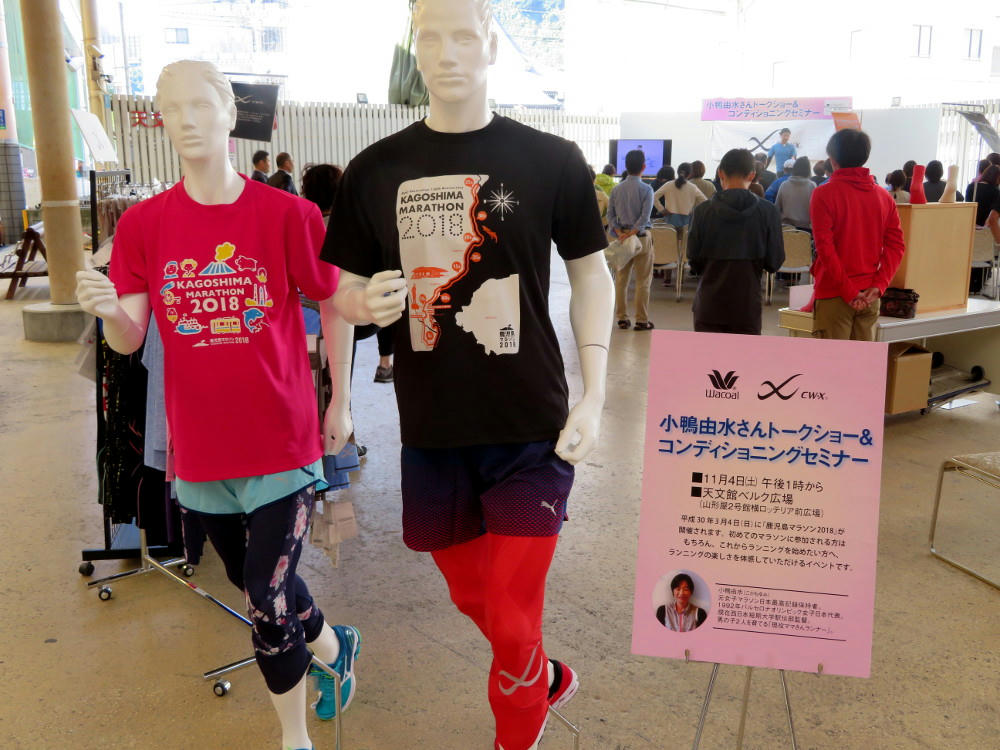 On Saturday, as I was walking in to the school, I passed this event being held in the open space in front of Lotteria (same place that had the Ecuador event the day before). It's billed as a talk show by
Yumi Kokamo
, and a conditioning seminar for people wanting to enter the next Kagoshima marathon in March, or to better their times.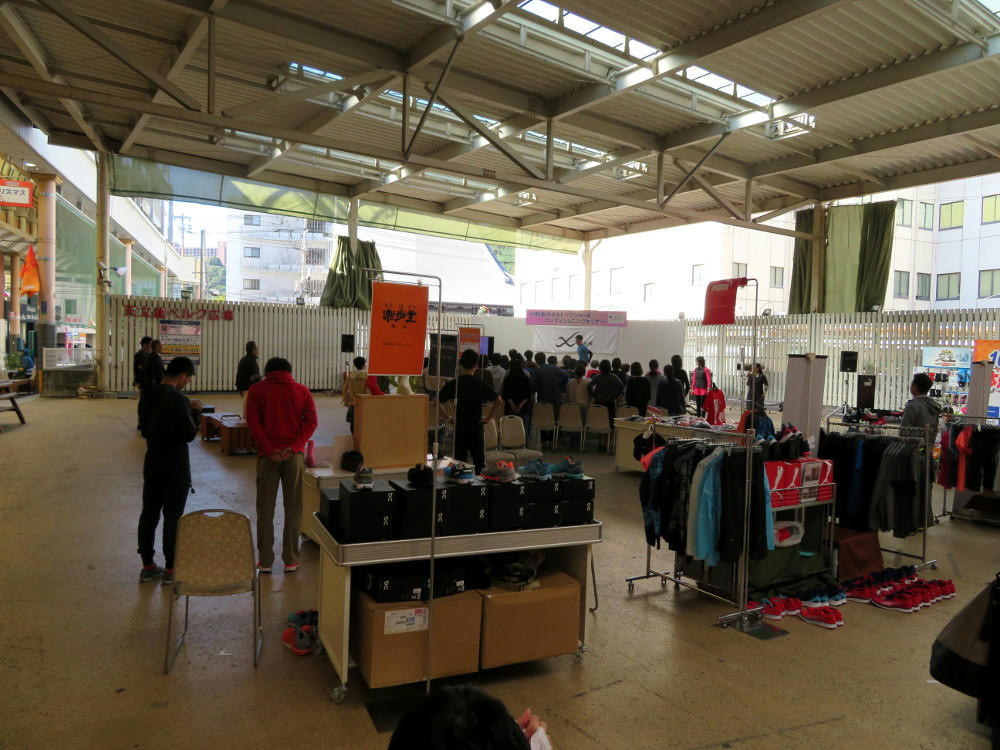 It's sponsored by
CW-X
, a sportswear company, largely for selling running gear.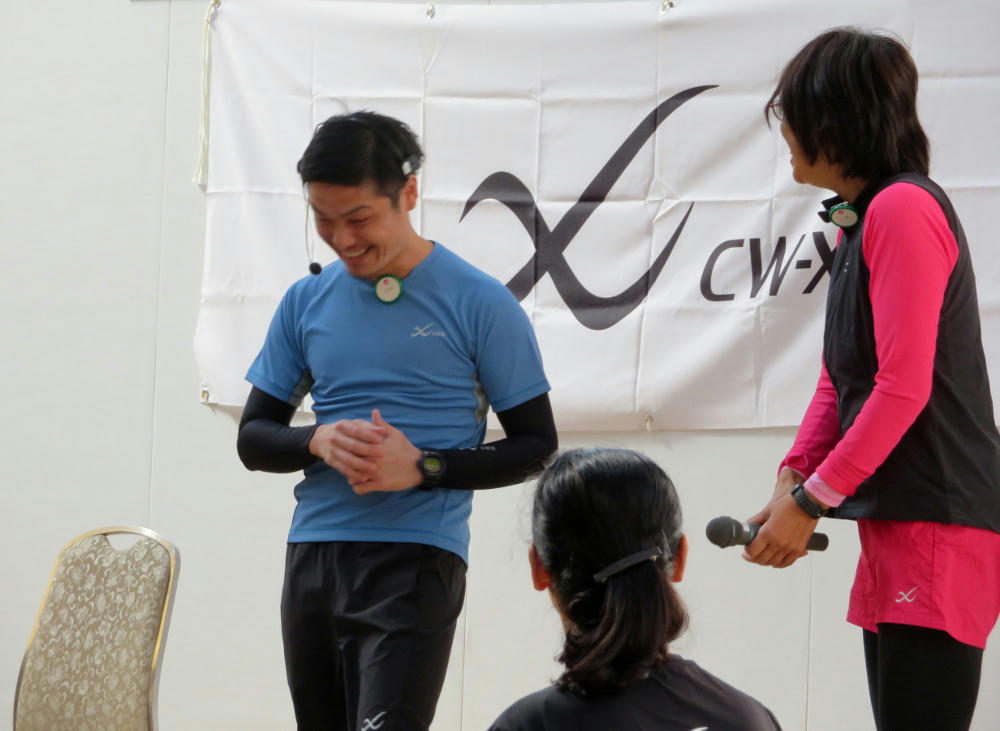 Yumi (right) is a retired long-distance runner. She won the 1992 Osaka Ladies Marathon, and competed in the 1992 Summer Olympics. I didn't really know who she was when I took the photos, and ended up with more shots of the CW-X rep (left) than I did of her. Sorry, my bad. The seminar was only held on the 4th, so there was no chance of my going back on Sunday and trying again.