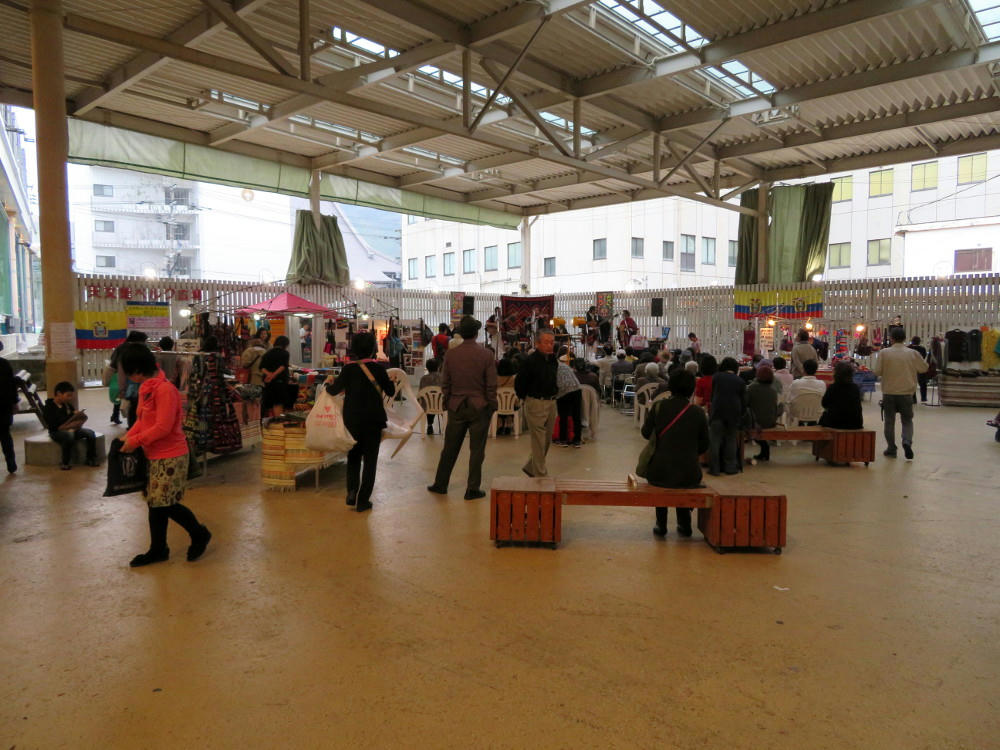 On Nov. 2nd and 3rd, the space in front of Lotteria hosted a promotional event for Ecuador. This included some arts and crafts, woven goods, and live music. I missed the first day, and only learned about the event on Friday because I had a class at 3 PM and I was in the area early for checking out Ohara matsuri a couple blocks away. I swung by at 2:30 PM, which is when the band,
Sisay
, was in the middle of their version of a Simon and Garfunkel song (I never did figure out which one).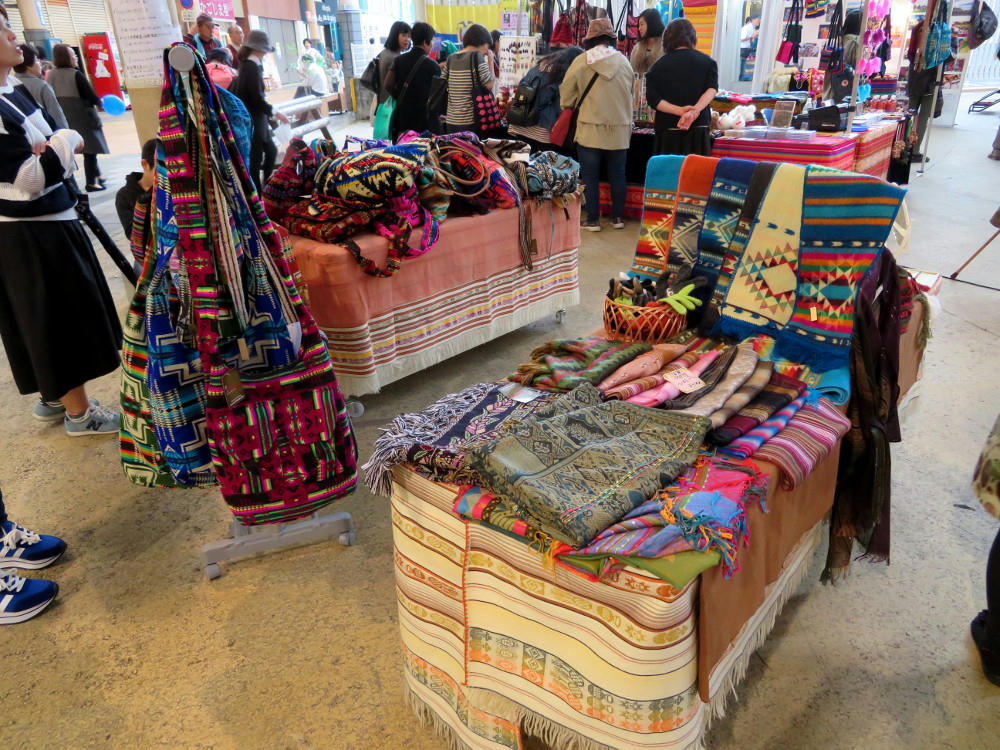 Sisay
bills itself as a "native American fusion" group. There's a strong resemblance to Andean pan pipe music, but with the addition of drums, violin and electric bass. I liked listening to them, and I may consider getting one of their live concert DVDs some day. At the end of the performance, one woman was handing out fliers announcing that they're in the middle of a Japan-wide tour now.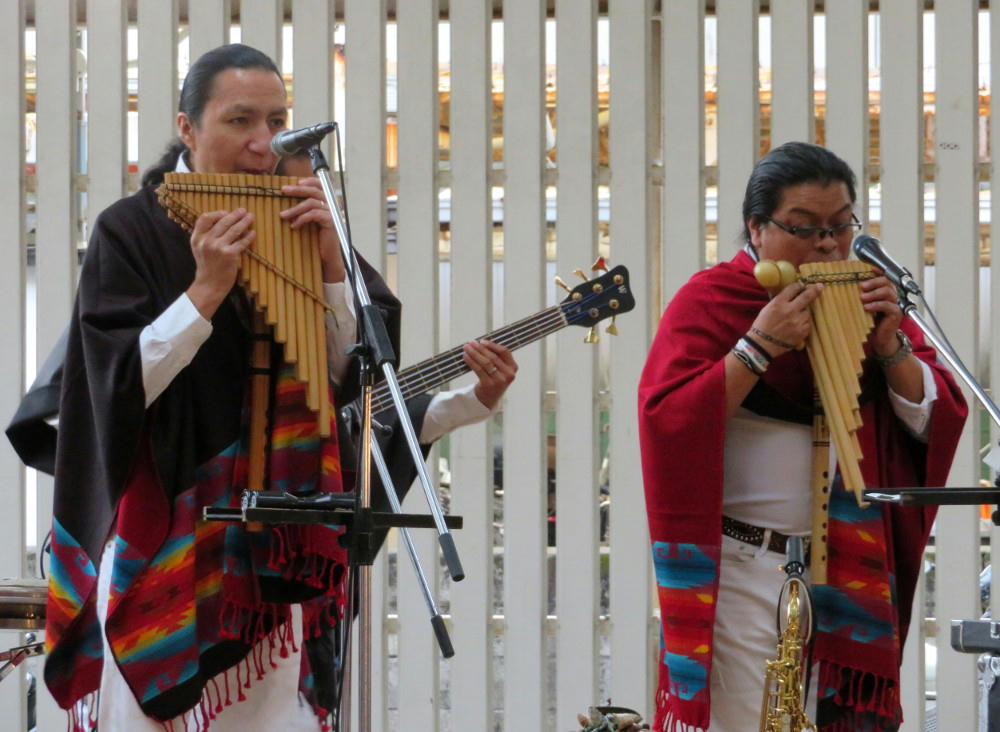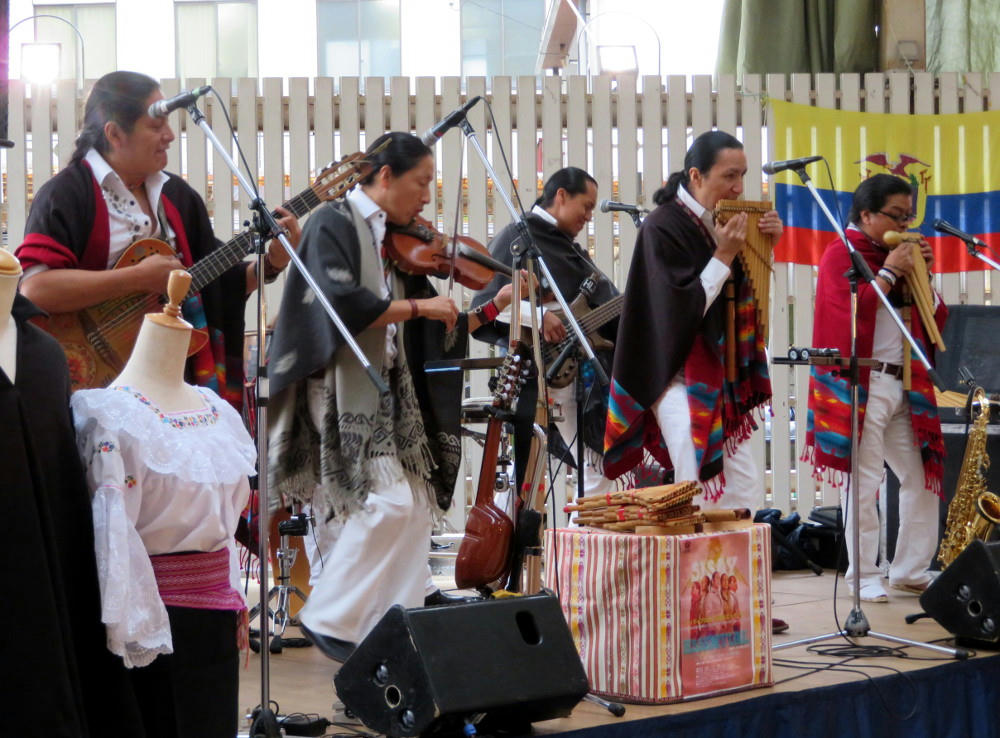 I had wanted to record them to play back on my PC later, but one of my students saw me standing near the stage and wanted to talk, so I gave up on the idea. Maybe next time.