Noborito was the next train station over from my old apartment, and was about 2 miles away. Generally, I'd take my bike along the walking path next to the Tama river, go to Noborito, cross the river at the bridge, then go back up the other side of the river to put in 25- or 60-mile rides. I miss that area.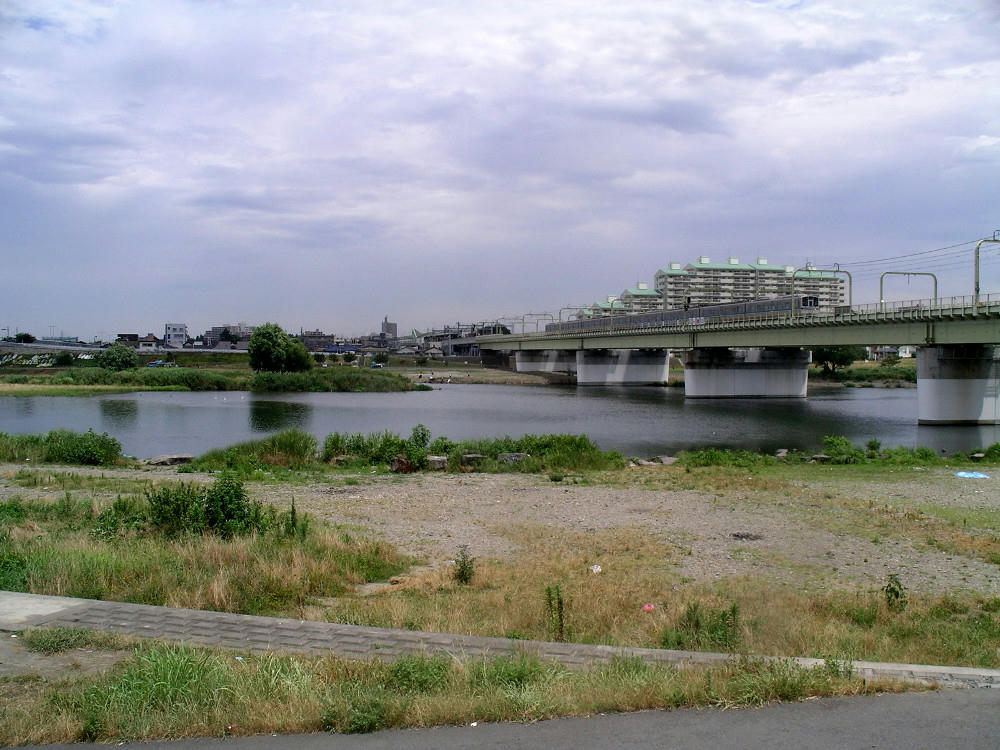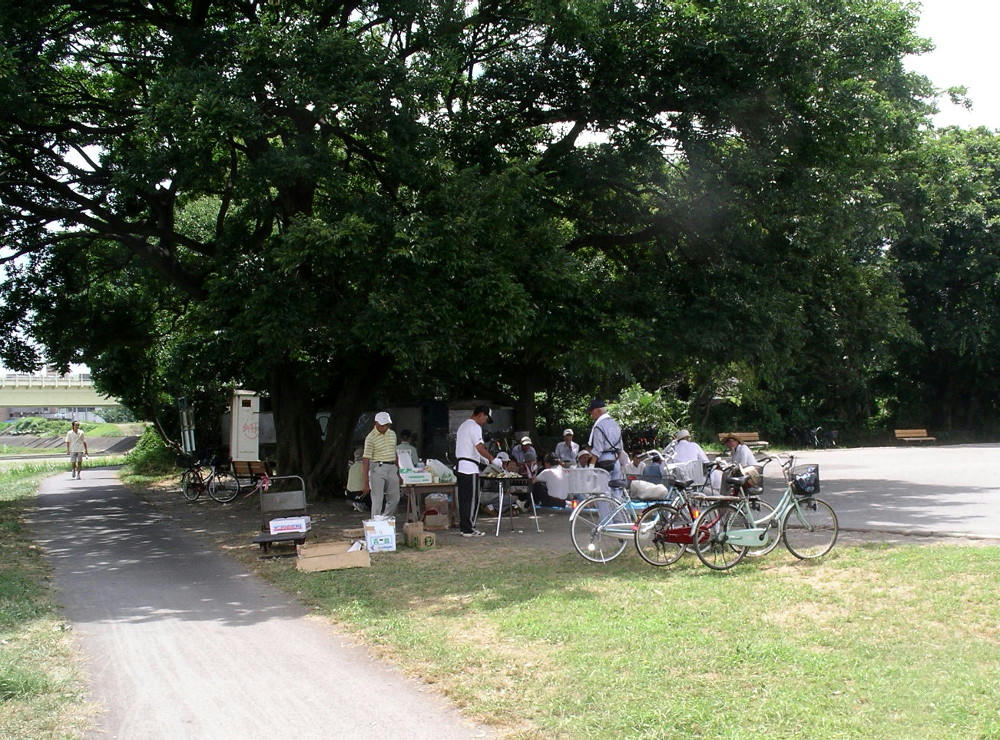 One afternoon, a bunch of retired people had a yakiniku party (grilled meat and veggies) at a tarmac park next to the river. Not exactly scenic, but at least the sky was clear.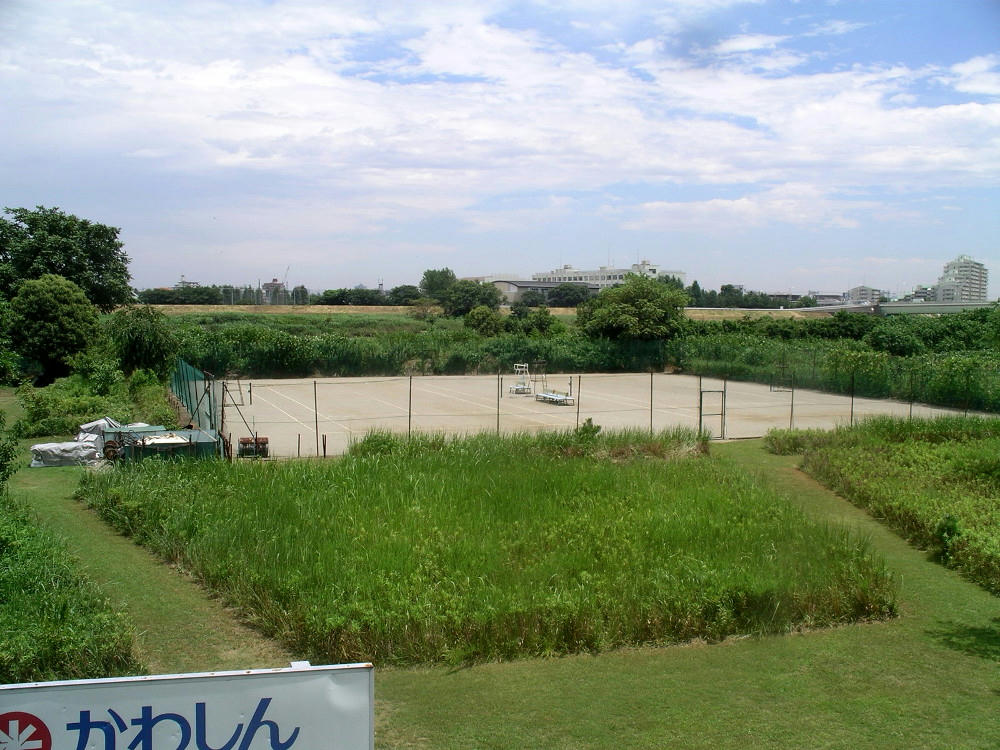 There was a company-owned tennis court nearby that was almost never in use. Never could figure out why they didn't simply give the thing to school kids to play on.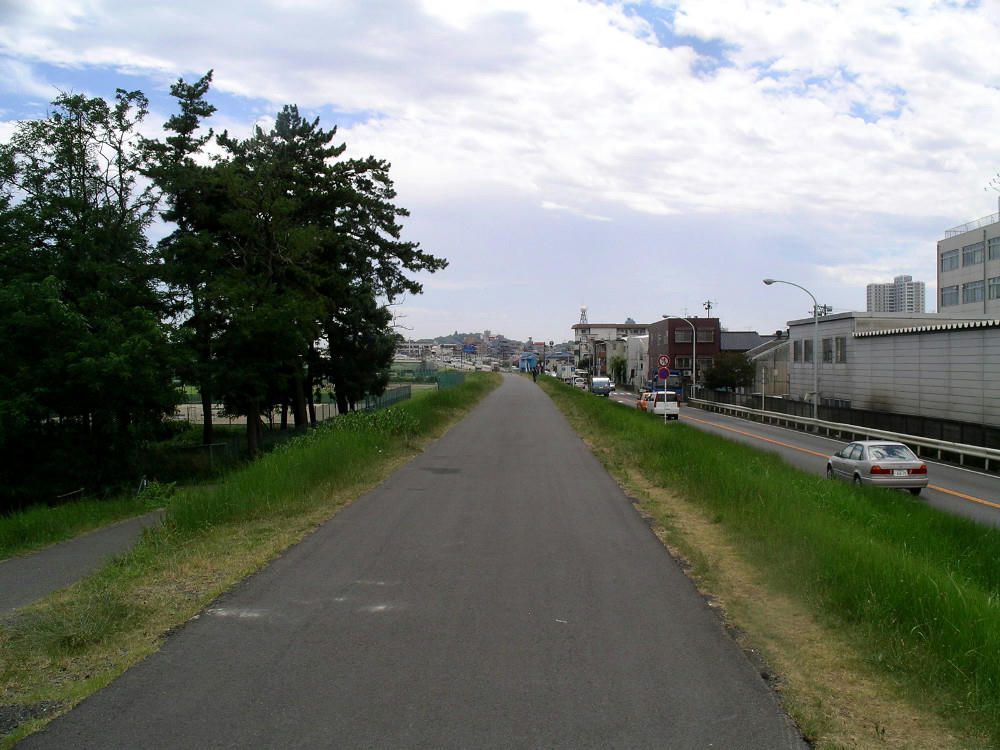 Looking back up the bike path to Noborito. Say what you will about the Tokyo-Kanagawa border near Kawasaki, it was a great place for getting in long-distance rides on a bicycle, and there were two wonderful bike shops at both ends of the route.