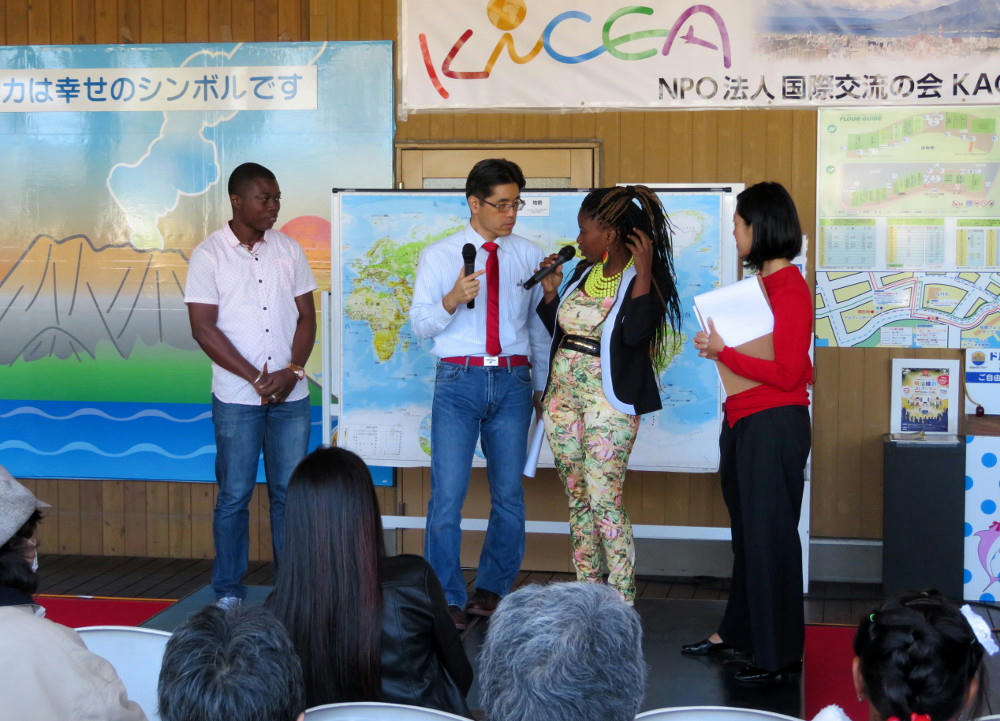 Yeah, after several months of very little going on event-wise. the last two weeks have been hectic by comparison. I received a Facebook event invite from one of the Kagoshima people I know stating that there was going to be an international culture exchange activity down at Dolphin Port on Sunday, the 5th, starting at 1 PM. I didn't really have any idea what the activity was going to be, but since the weather had turned beautiful overnight, I wanted the excuse to get outside and enjoy the sun while I had the chance. I got out the door a bit late, and arrived at the shops at Dolphin Port at 1:30 PM. I hadn't missed much at that point, because the MC, a Japanese guy that I'd met a few years previously at the Lunchtime English Lessons thing at the Volunteer Center, was just interviewing some of the international students from the University of Kagoshima.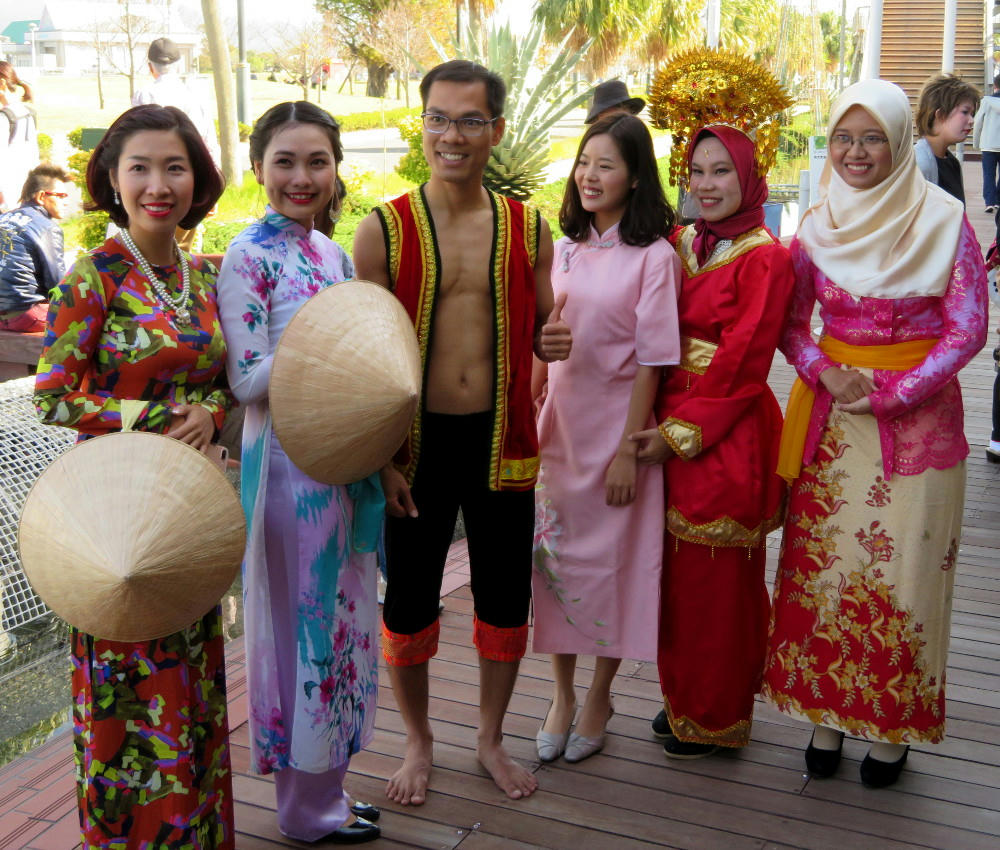 The event itself was sponsored by the Kagoshima International Cultural Exchange Association (KICEA), and was billed as "a national costume show and world dance experience." The actual music and dance didn't start until after 2 PM. Up to that point, people were just milling around and posing for photos. I was told that 20 countries were being represented on stage that day, including people from Vietnam, Malaysia, Indonesia, the Philippines, and several countries in Africa.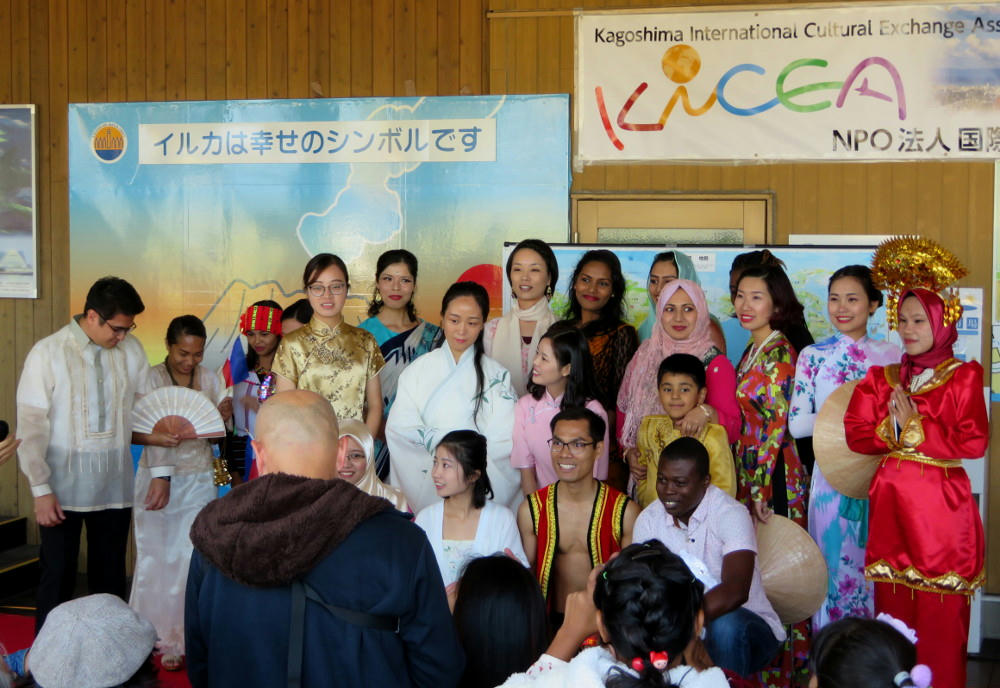 Kagoshima university has a strong fisheries science department, and is also popular with Asians wanting to study nursing. KICEA is a university-based association, although a few of the participating dancers were older adults that have lived in Japan for years, and either work here, or have Japanese spouses. About 5 people, both participants and audience members, recognized me and wanted to talk for a while.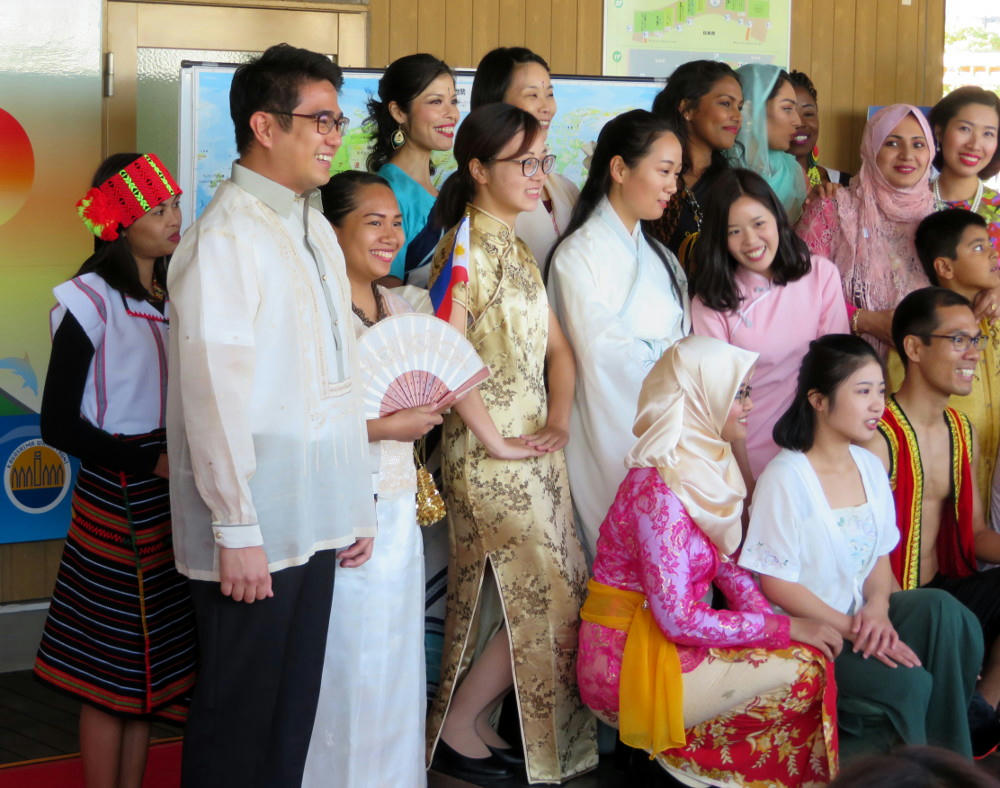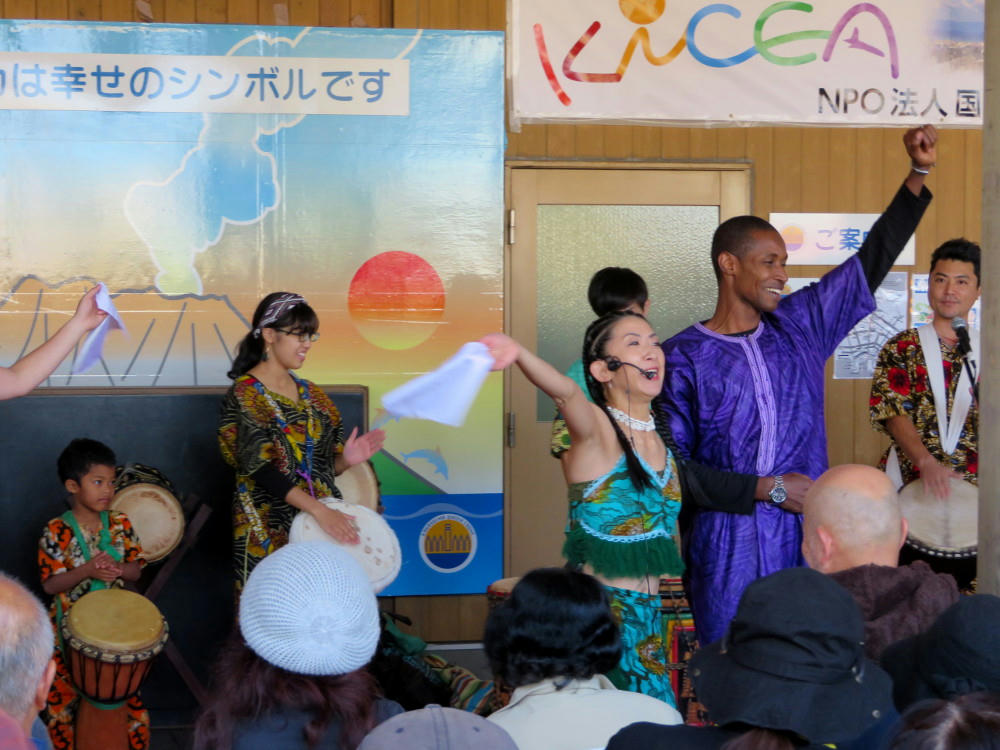 The dancing and music were both good during the entire event, which ran until 4 PM. I took about 30 minutes of video, and when things ended, I returned home to edit the files (below) and upload them to youtube.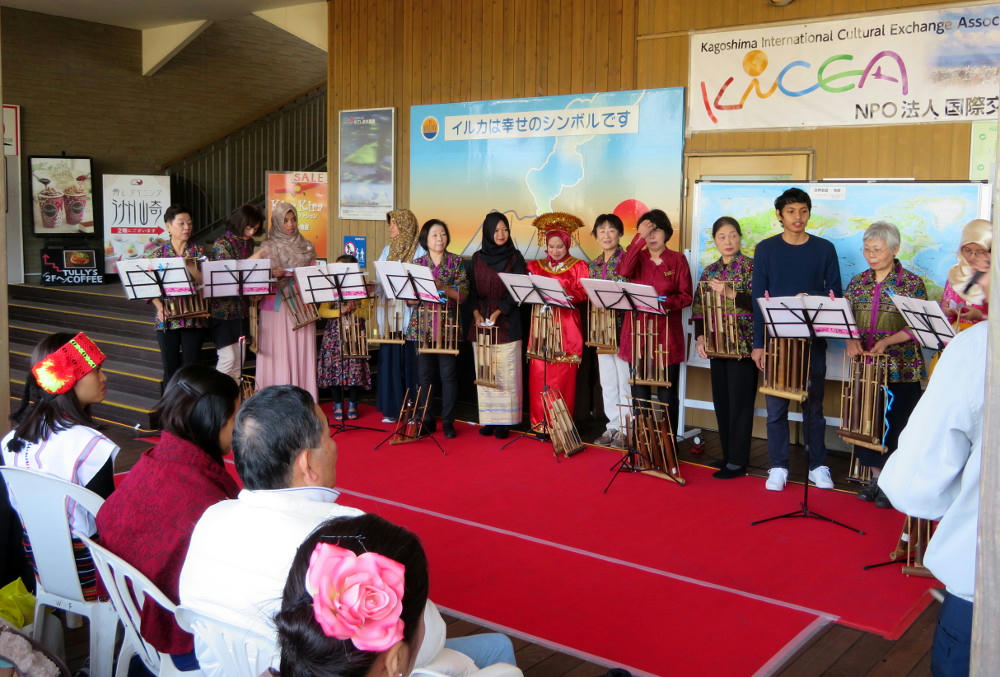 This group played an AKB 48 song on Indonesian instruments.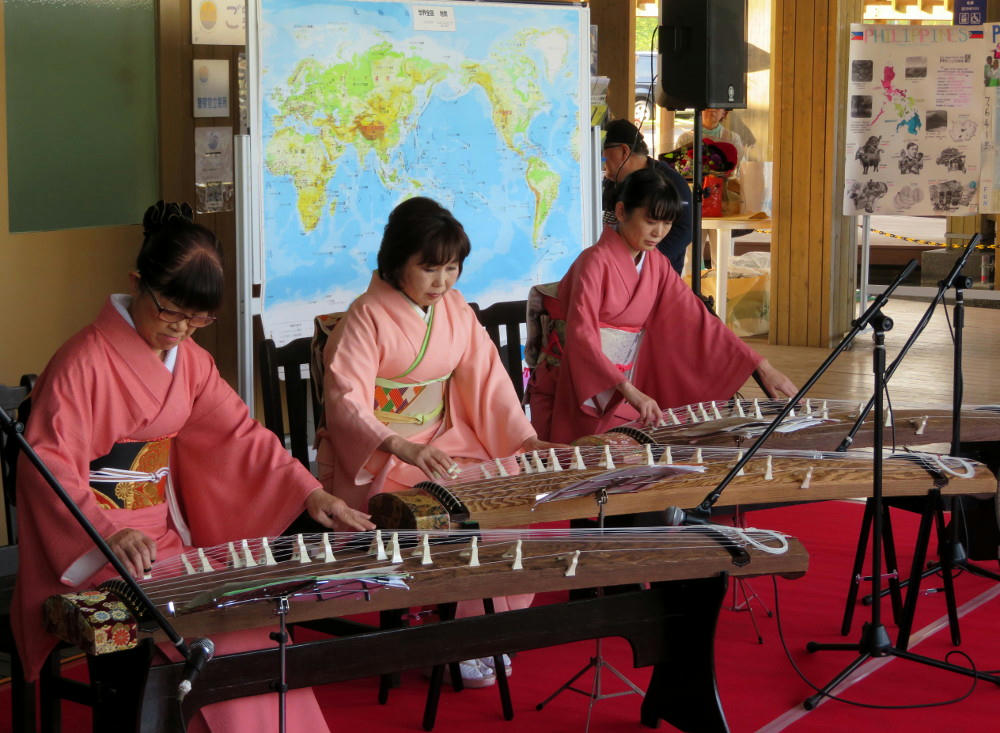 Additionally, there were 5 performances that were strictly Japanese, including the koto players above, and the guy playing the biwa in video #2 below. I found it interesting to watch the performances this close up.
Direct youtube link to
video 1
Direct youtube link to
video 2
Direct youtube link to
video 3
Exhibit of Art by People with Disabilities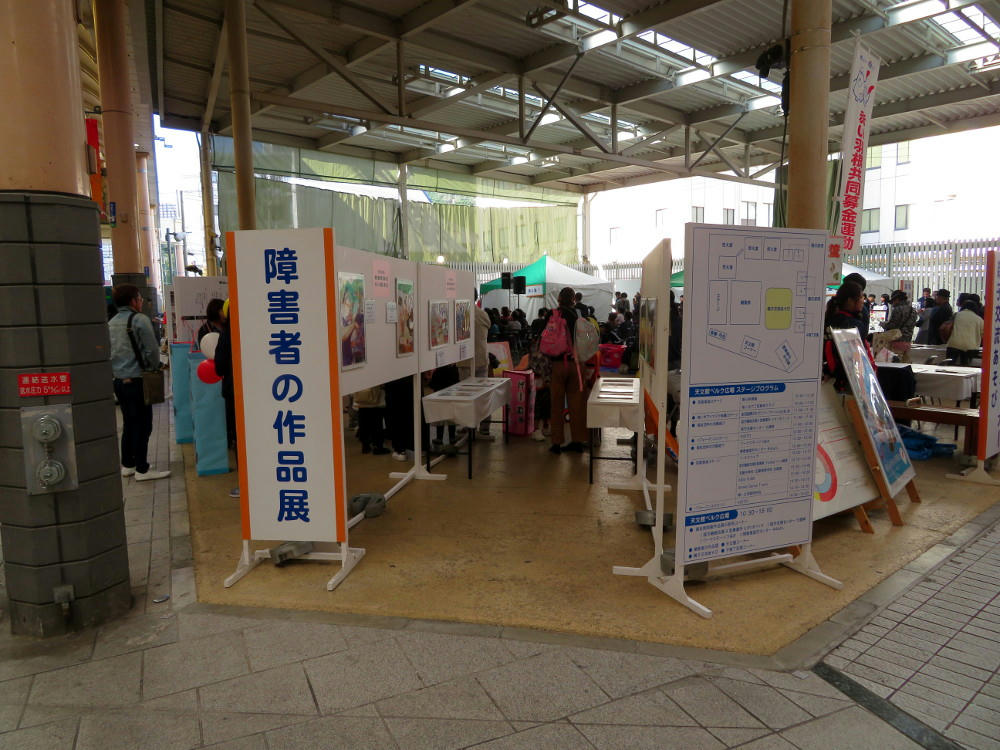 Meanwhile, also on Sunday, back over at the open space in front of Lotteria in Tenmonkan, there was a one-day showing of artwork, crafts and dances by people with disabilities (which is a rough translation of the sign above).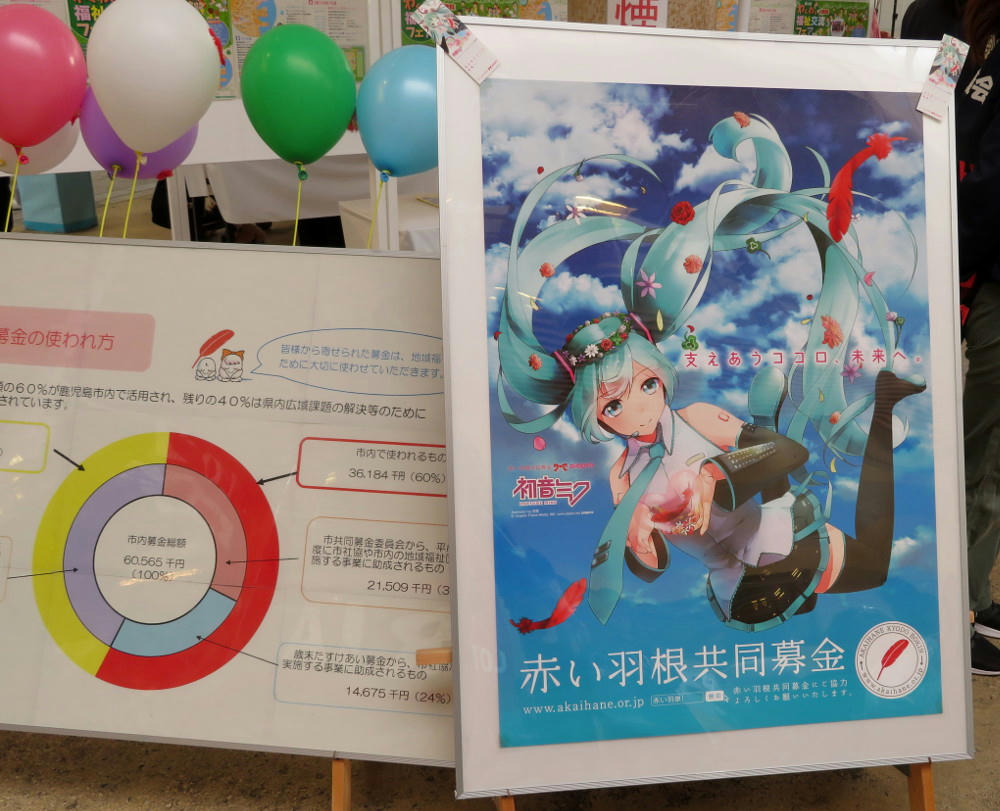 One of the tables was run by
Akai Hane
, AKA "red feather," a Japanese charity organization associated with the United Way. The poster has Miku Hatsune, the animated vocaloid singer, promoting Akai Hane.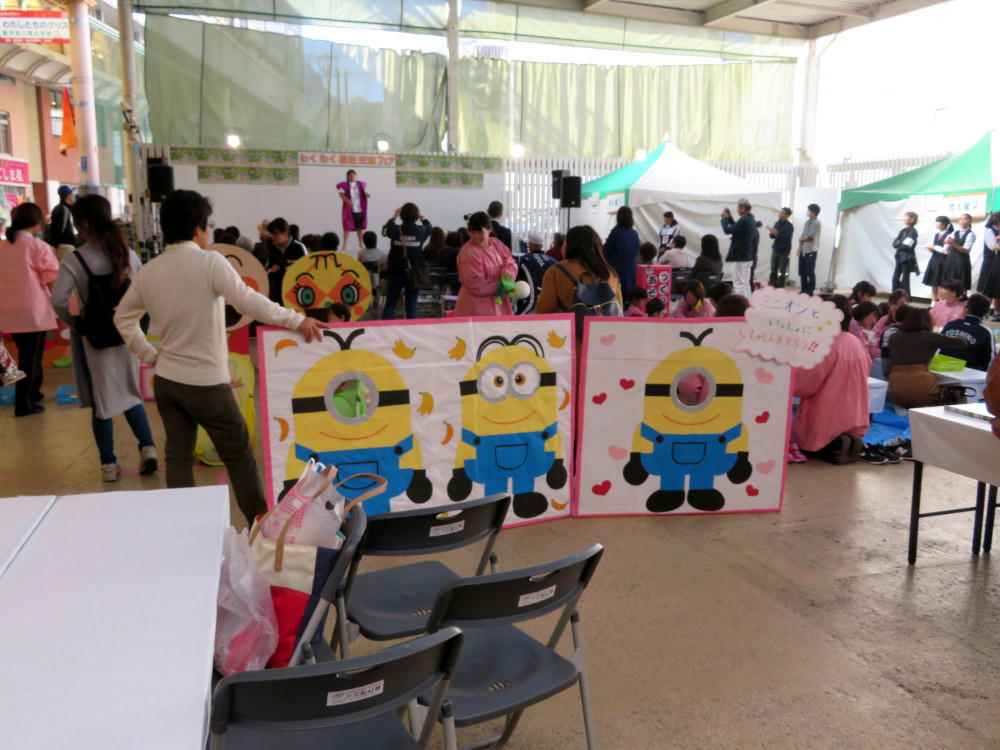 Minions and Anpanman were popular characters. The Minions board reads "Please take your photo with the Minions."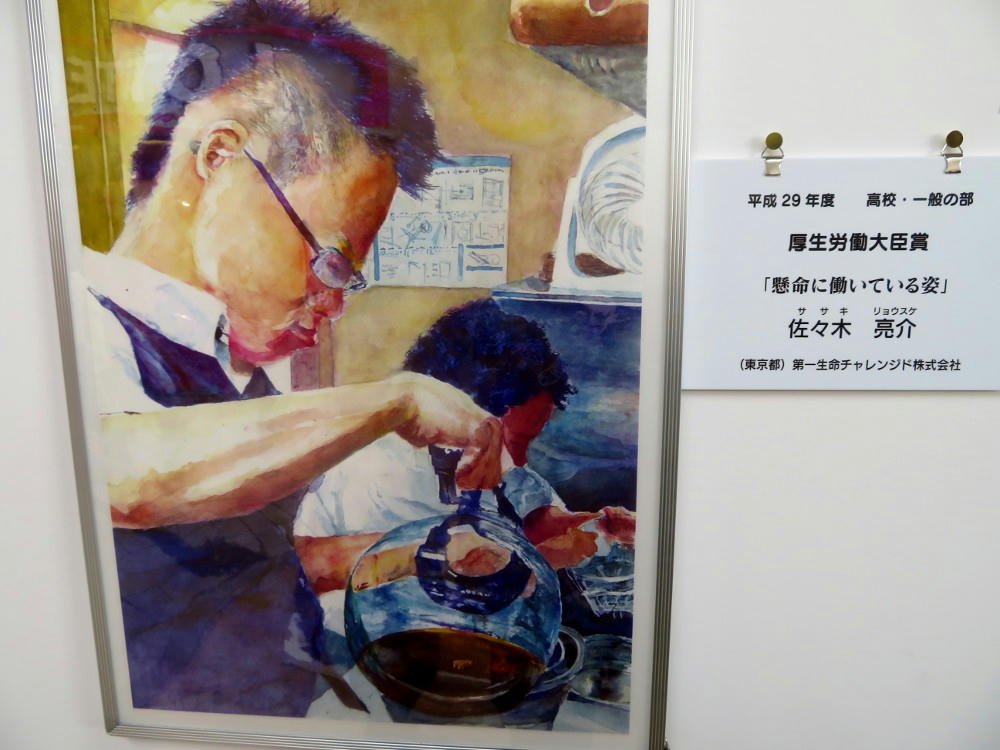 One example of the paintings on display.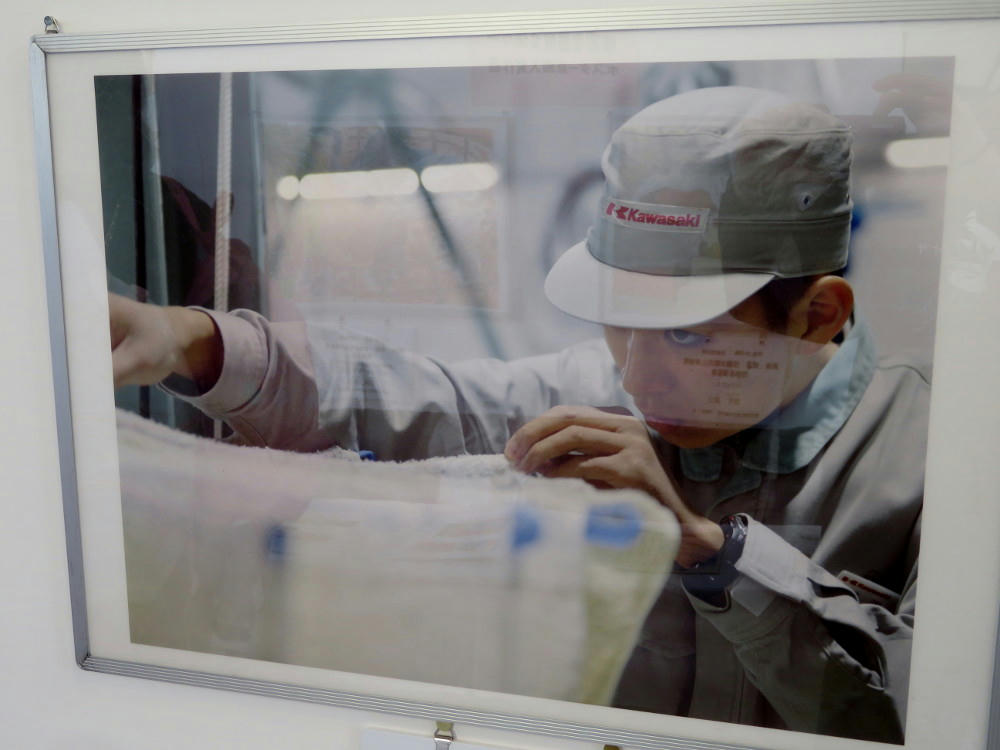 A photo of someone washing and examining a cloth towel.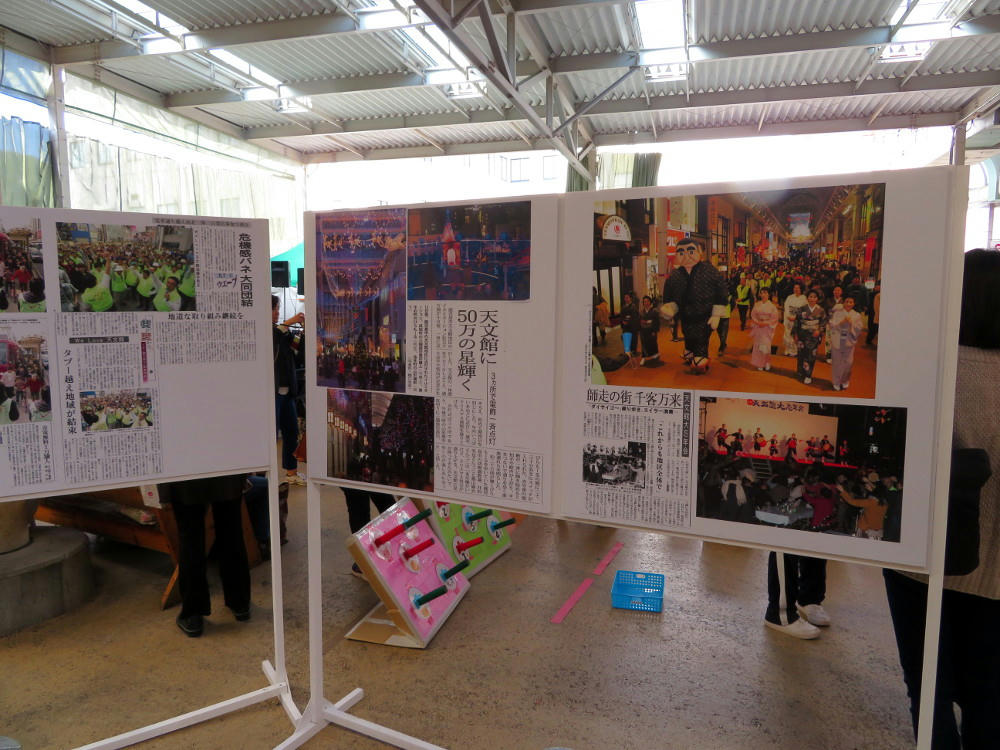 There were also displays of related newspaper stories from the past year.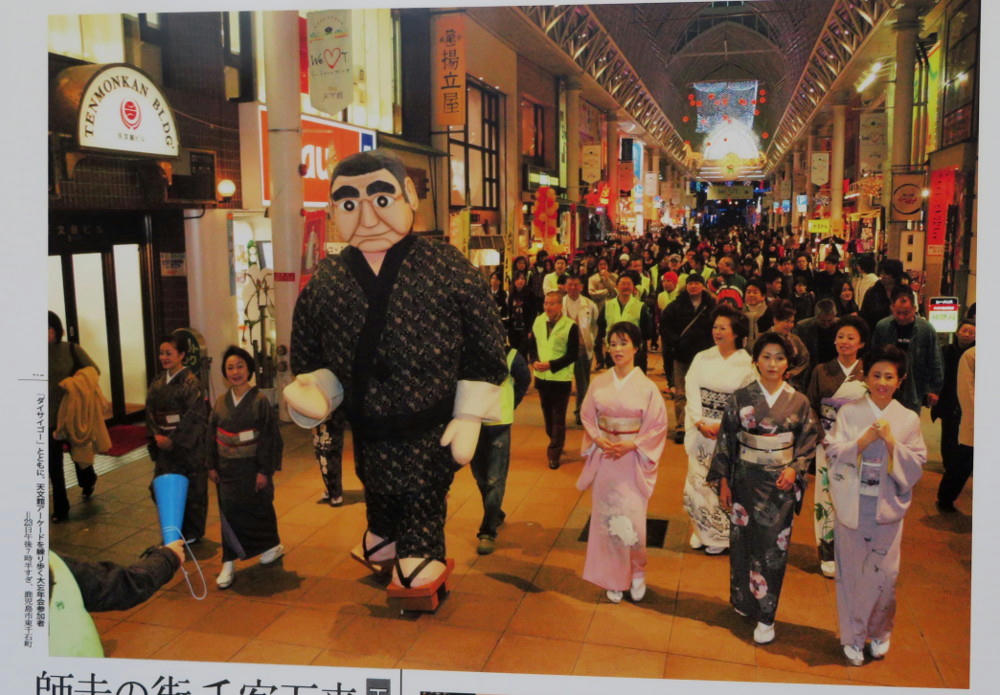 One article covered the march with the 10' tall Saigo mascot.
Each of the greeters had a hand puppet of some kind. The woman here is holding one of the characters from Anpanman.