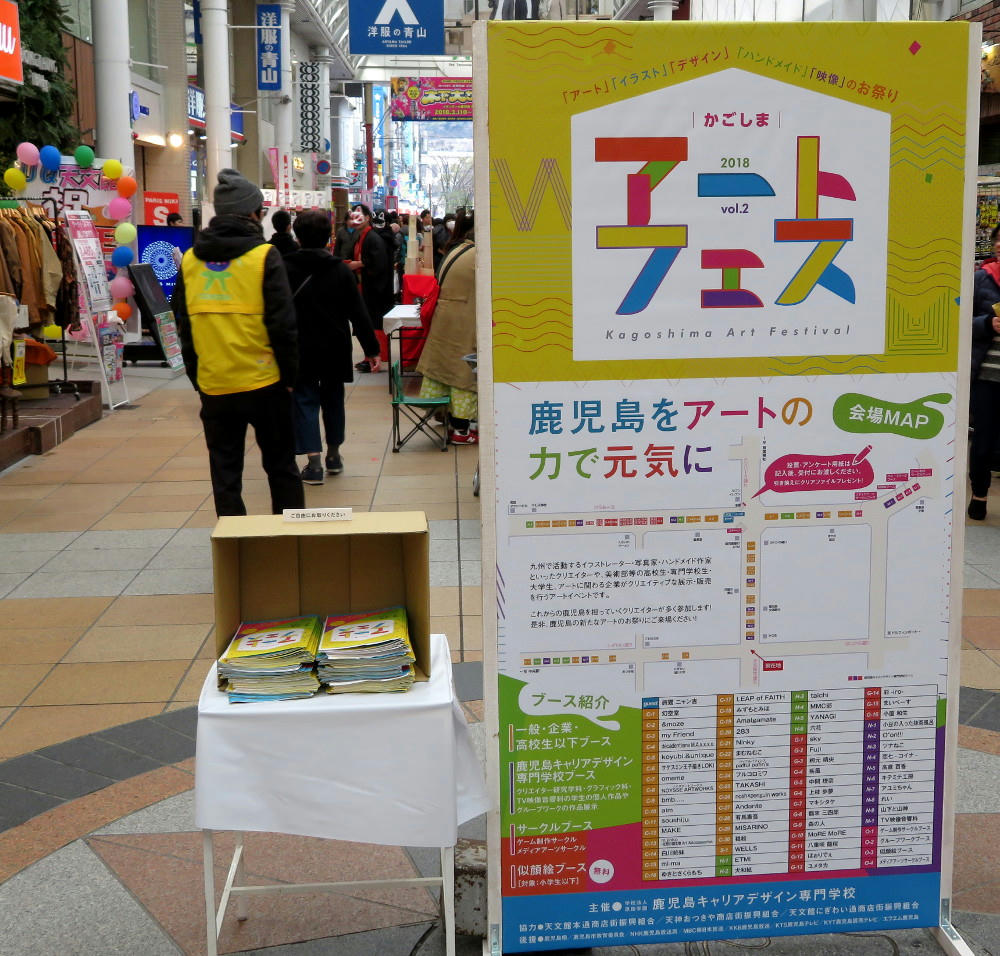 Last week, I was listening to the radio, and there was an announcement for some kind of art fair in Tenmonkan, but I didn't catch the date. I was kind of assuming it would be both Saturday and Sunday, so I was a bit surprised when I went through Tenmonkan on Saturday, and there was nothing special happening. I had a full schedule Saturday, and just hung around the school. On the way back home that night, I swung through the same area, and there was a stage partly assembled and covered in blue tarp, which I took as a sign that there might be something the following day.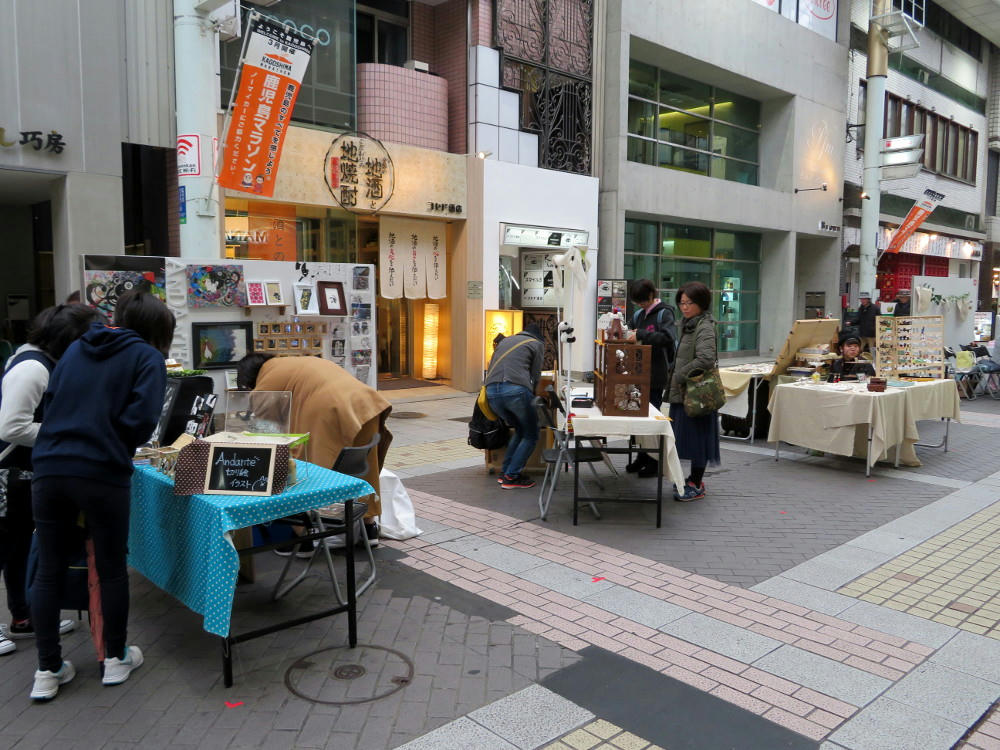 I came back on Sunday before 1 PM, and sure enough, they had a bunch of tables with people trying to sell paintings and jewelry. Most of it looked like student projects, but I have seen some of the same art at the flea markets at Terukuni shrine before.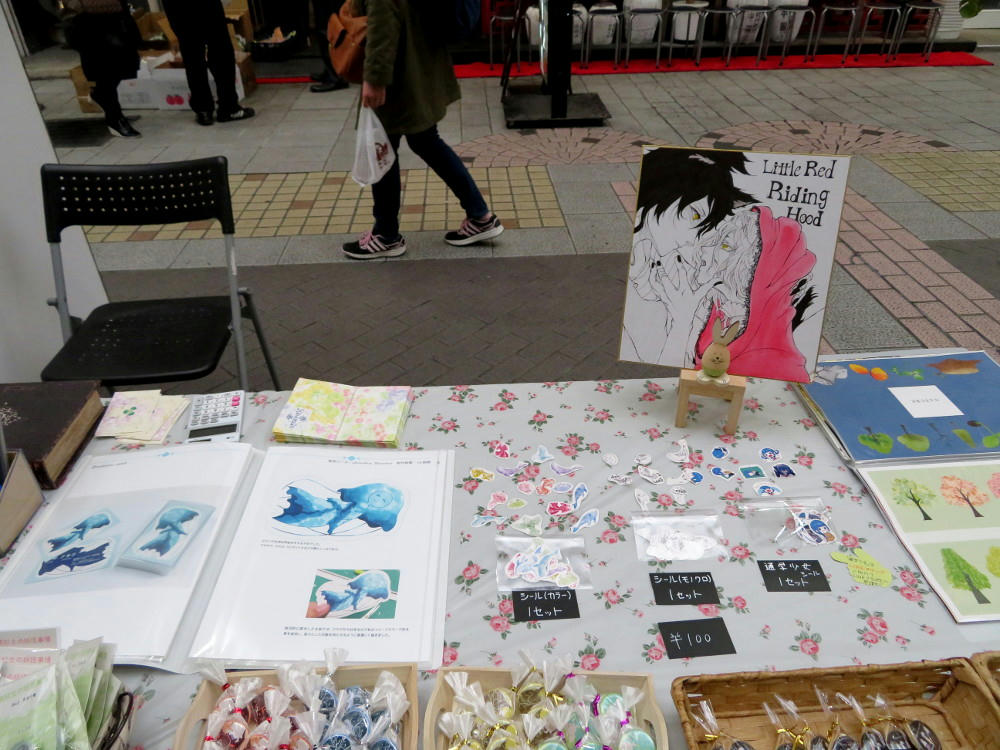 There wasn't anything I would have wanted to buy, even if I had a place to display it. But, there were a few pieces that did stand out.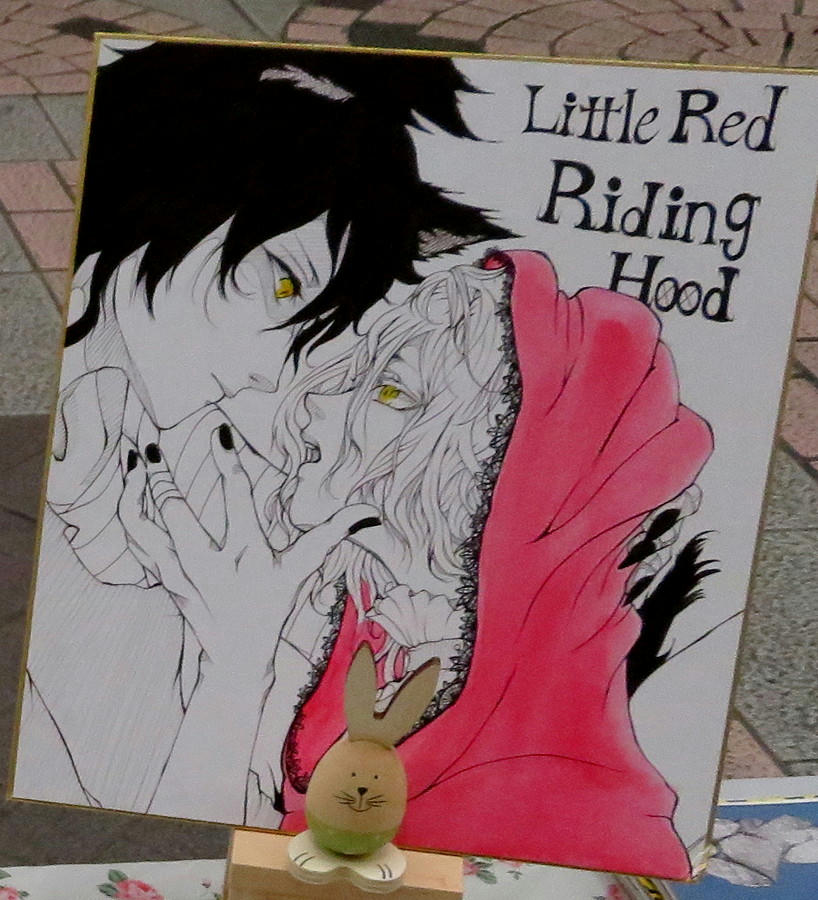 This would make a great manga - Red and the Werewolf. Red: "My, what big...
eyes
you have..."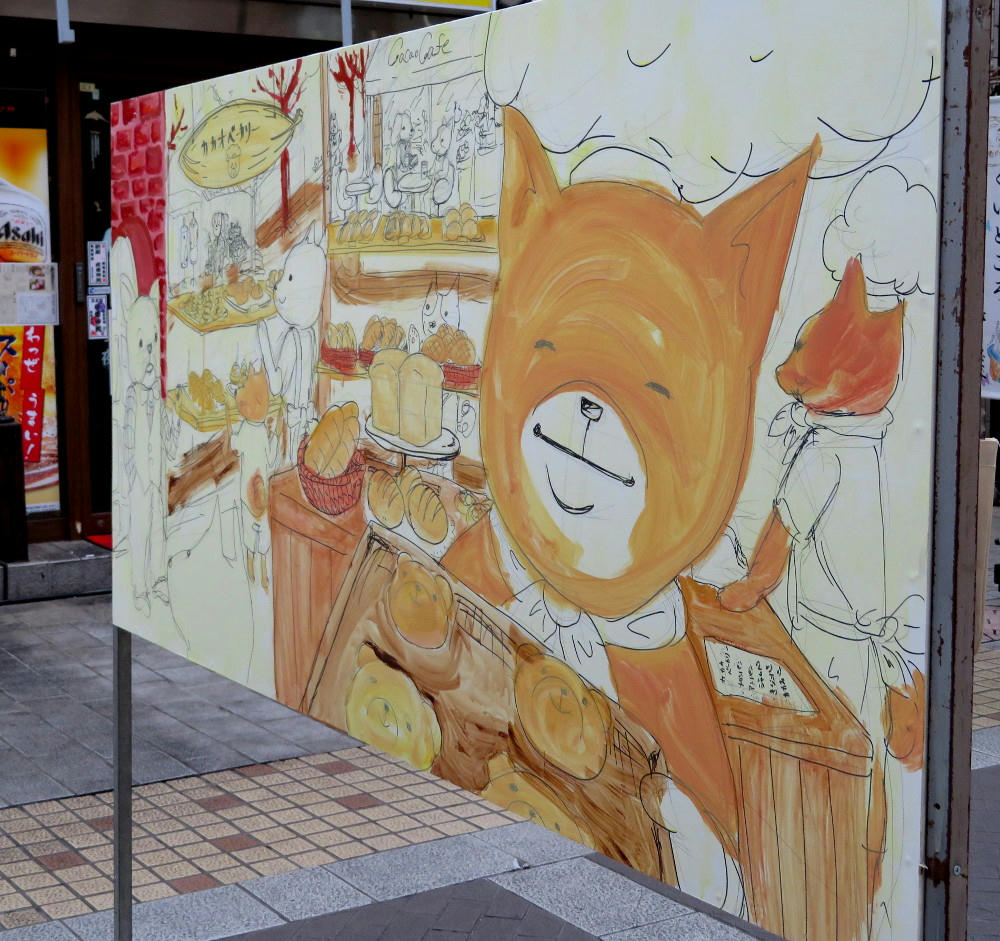 Most of the bigger pieces were interactive displays, that people worked on during the day.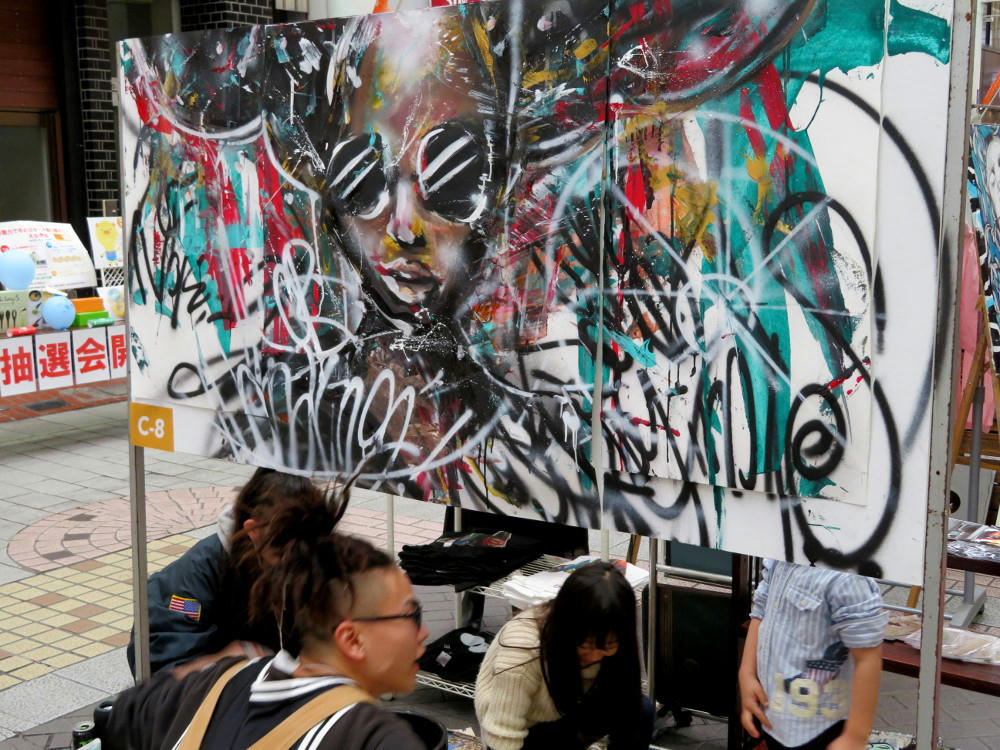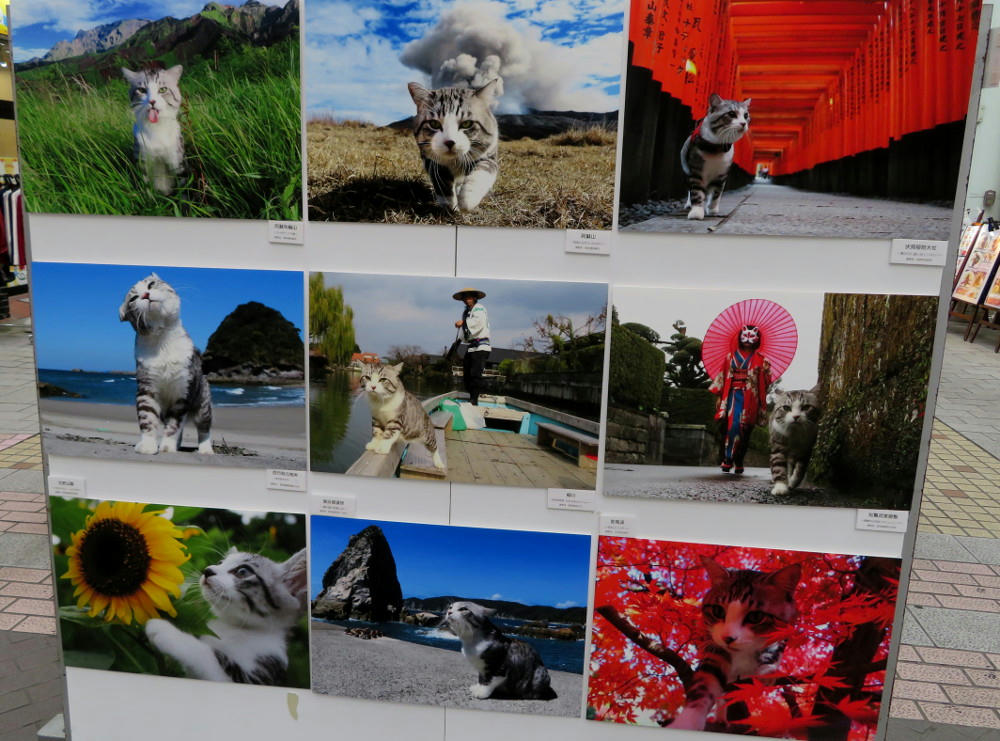 There's this one guy that goes around Kyushu taking pictures of cats. He's been selling his coffee table book of photos for a couple years now. He even had a pop-up shop in Taka Plaza a year ago. The interesting thing this time is that he included a shot of the Kitsune mask dealer (right middle photo).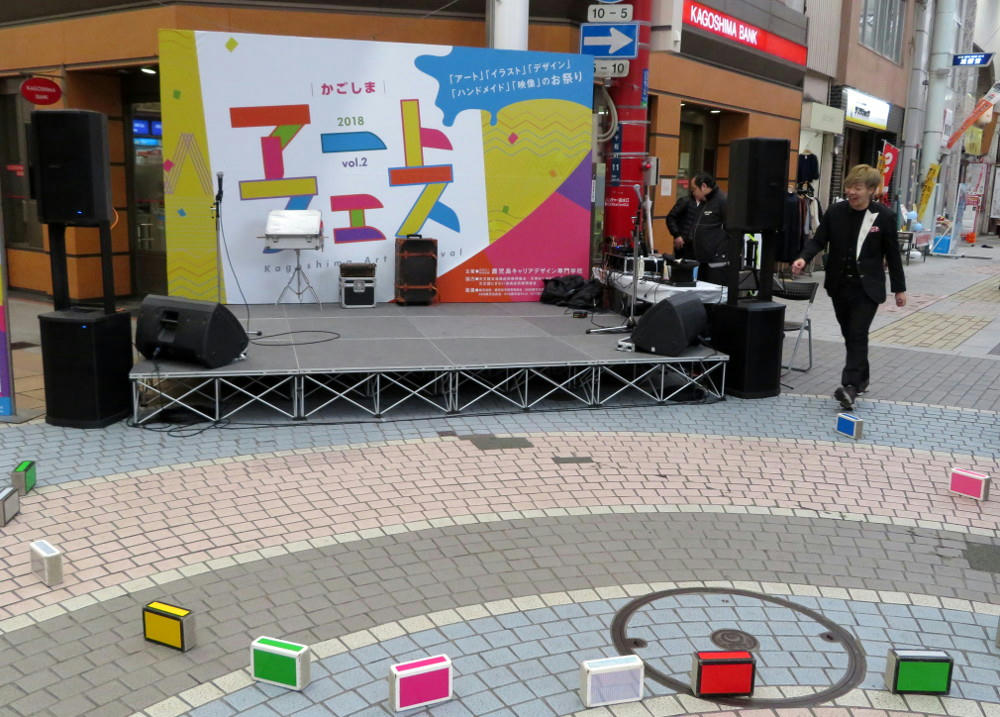 The schedule was a bit messed up this time. The first 4 hours were identified as the "Jack Project", with no listing of individual performers. After that, there were two acoustic guitar players, and one singer, all given by name, but no one I cared about. The weather wasn't that great (it rained most of the day) and I didn't feel like hanging around just to find out if something I liked was going to happen. The guy walking into the shot is K@ito, the juggler that I've written about before. However, he wasn't going to go on stage right away. Instead, the music stand holding the name of the next-up performer showed that there'd be a stage magician starting in 10 minutes. So, I kept wandering around to kill time, with the intent of going up to Amu Plaza 15-20 minutes later.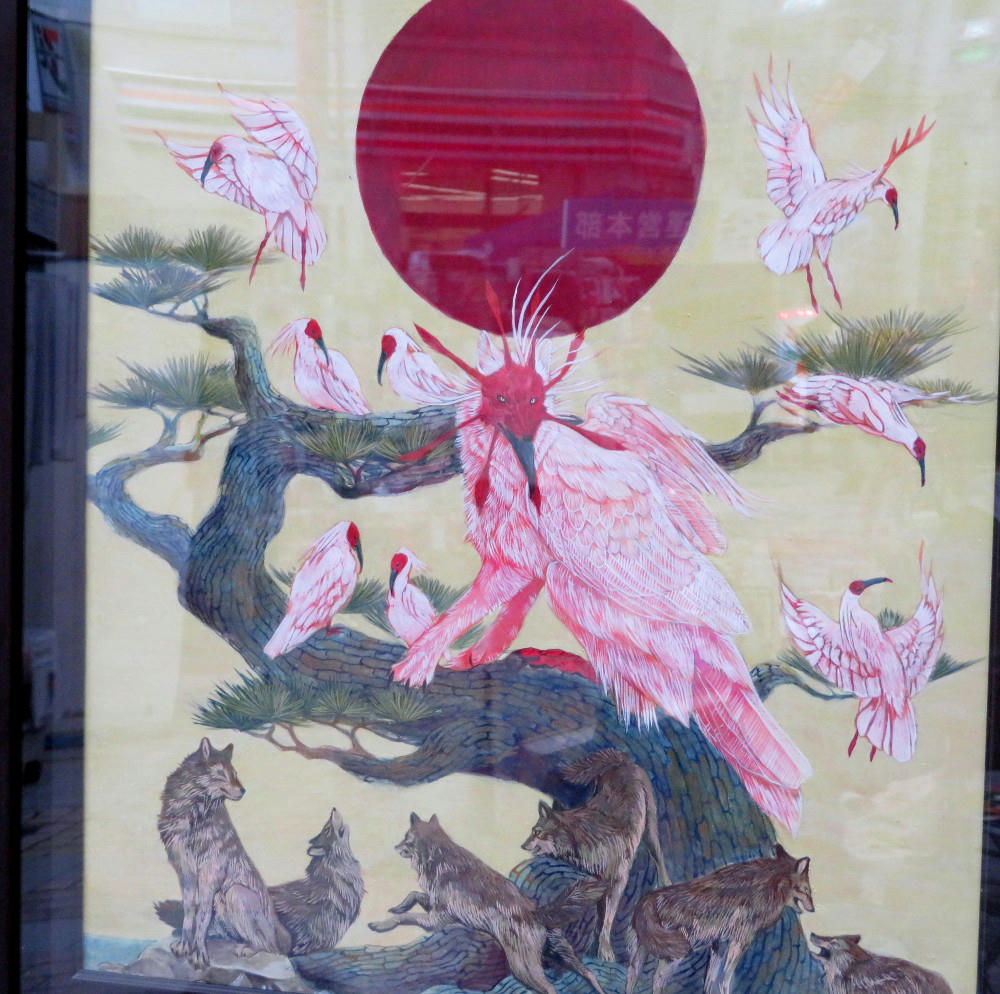 This one was eye-catching. But, it was in a glass frame, and didn't photograph well.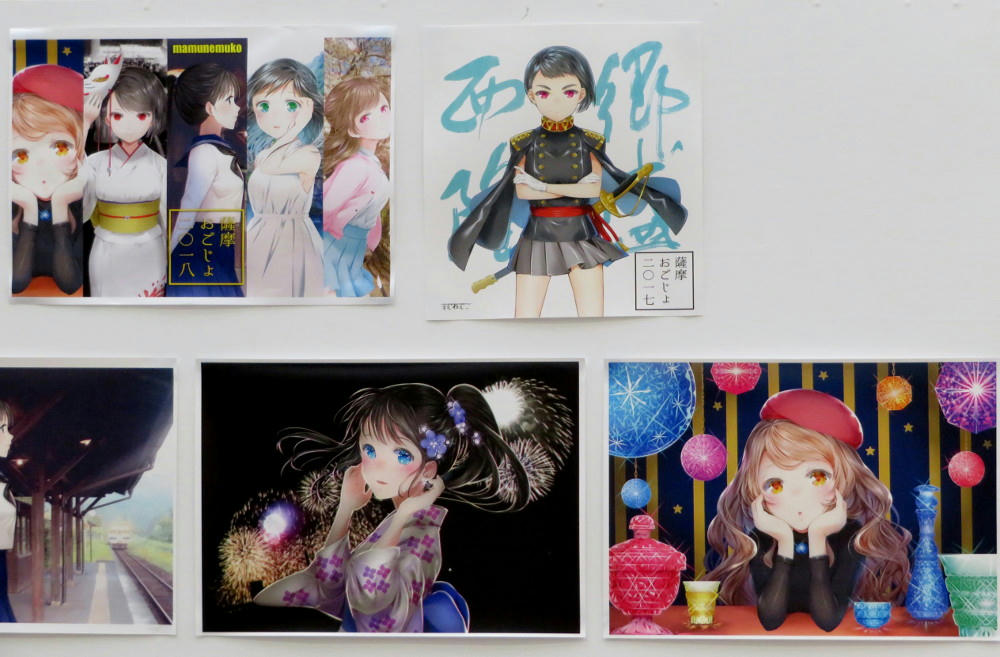 More manga-ready artwork.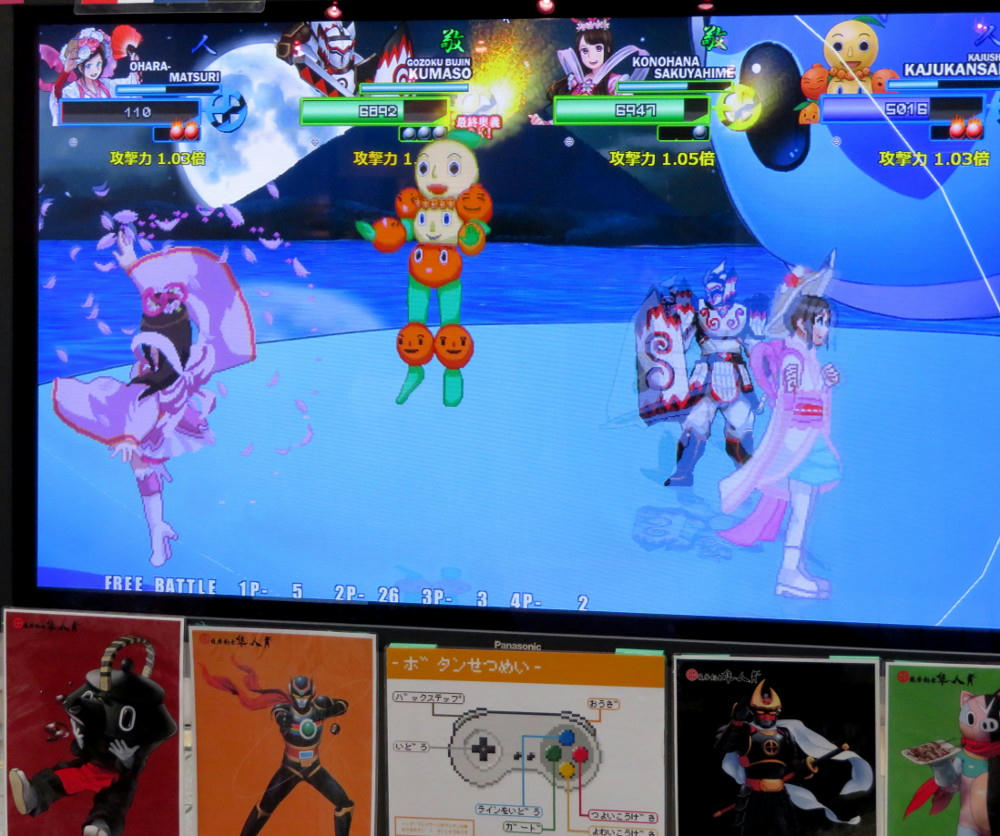 One guy had a Super Famicom game system playing a Street-Fighter-like game he'd written using the Kagoshima local mascot characters as fighters. There were quite a few people lined up to play this.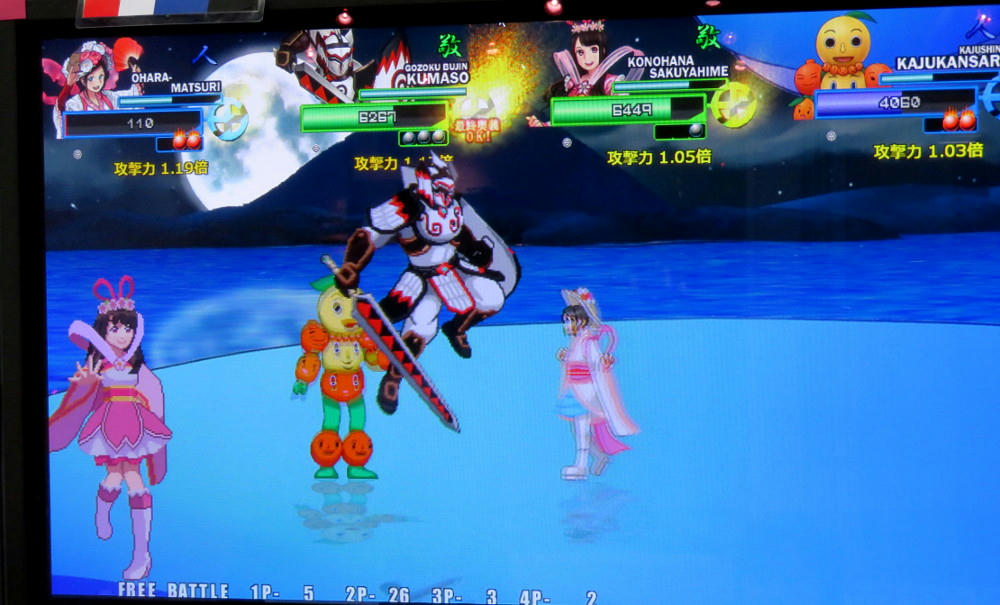 Don't know if he was selling game cartridges. Or if anyone still has SFC machines to play it on...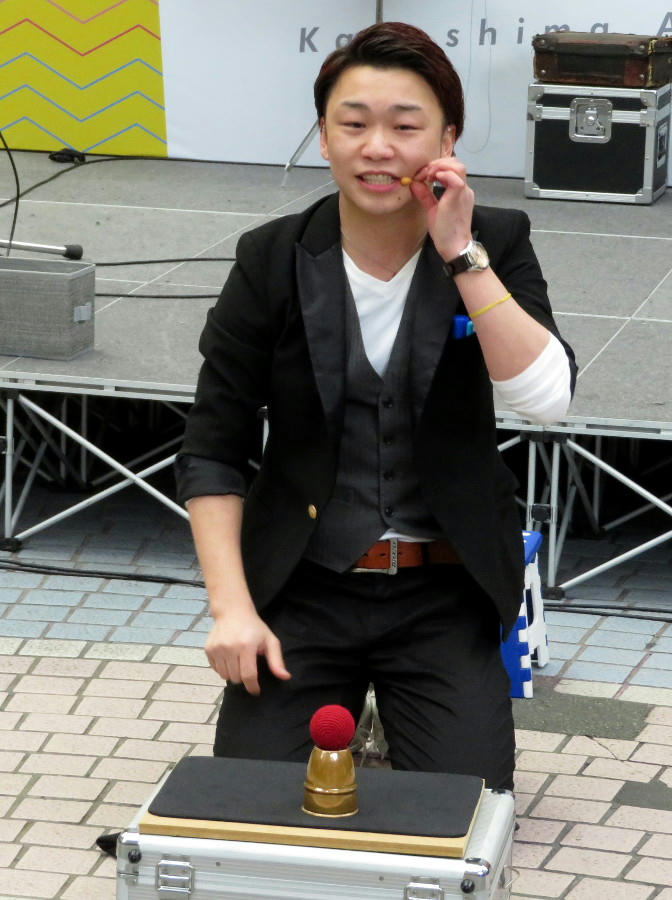 Eventually, the magician got started. He made a big deal of doing close-up magic, then kneeled with his case a few feet from the audience seating on the ground in front of him. He did a short version of the cup and balls, then a short card trick (making 6 cards alternating red-black-red-black to auto sort all red followed by all-black). He wasn't bad, but he spent so much time talking that in 5 minutes, he'd only done 30 seconds of magic. I got bored and left for Amu Plaza.