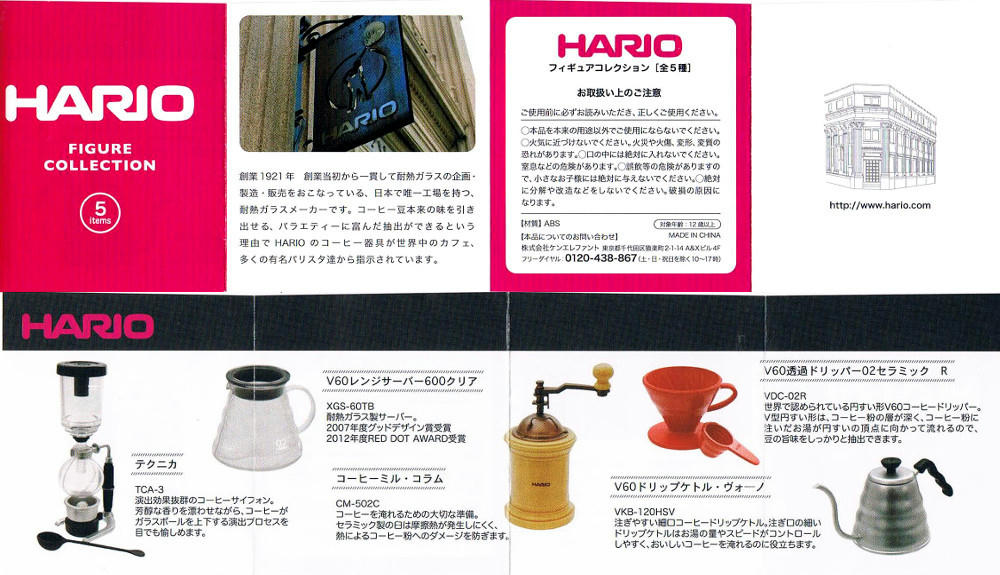 There are rip-offs, and then there are rip-offs. Here's one of the more blatant types. Hario Corp. started out in the 1920's as a maker of heat-resistant glass used in the production of coffee pots. As a tribute to their products, Hario arranged to have miniature versions produced as capsule ball machine toys.
There are five figures in the collection, for 400 yen ($3.75 USD) each. I know someone whose sister owns a coffee shop, and she sometimes buys these kinds of toys to give to her sister for the shop. The Hario collection is a new series, so I decided to get one in spite the price to show her what the series looks like, and because I also like coffee and was hoping to get the vacuum drip maker at best, or the grinder at the least.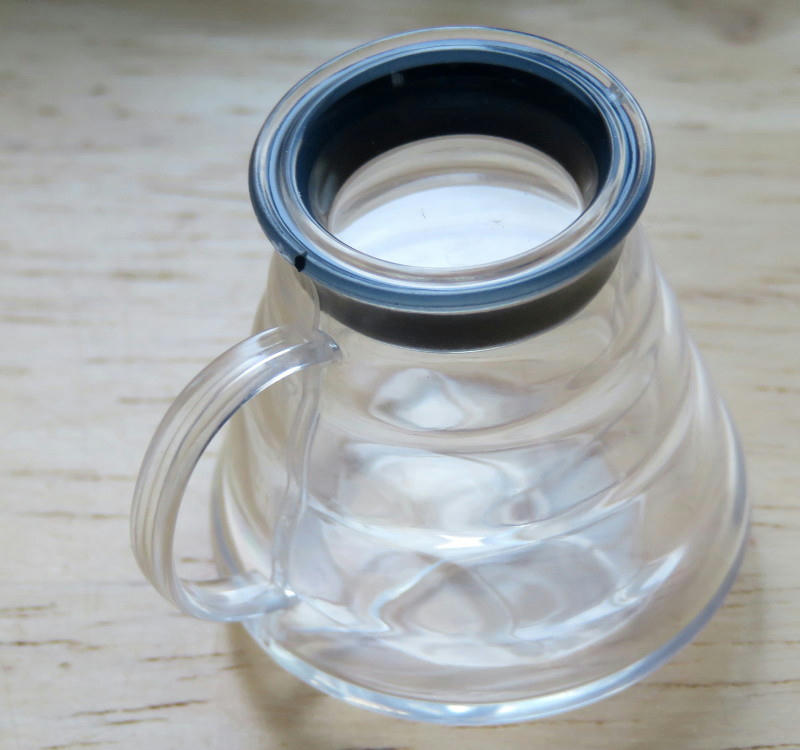 Instead, I got the one figure that I absolutely didn't want - the pyrex pot. This thing is tiny, maybe no more than half an inch tall. It comes with a little ring insert for the top of the pot, but there's not even a cover. I would have accepted this IF it was packaged along with the filter holder, but they're two separate prizes. So, yeah, at $3.75 for this thing, I'm extremely disappointed. And no, I' not going to waste any more money trying to get something else in the series.