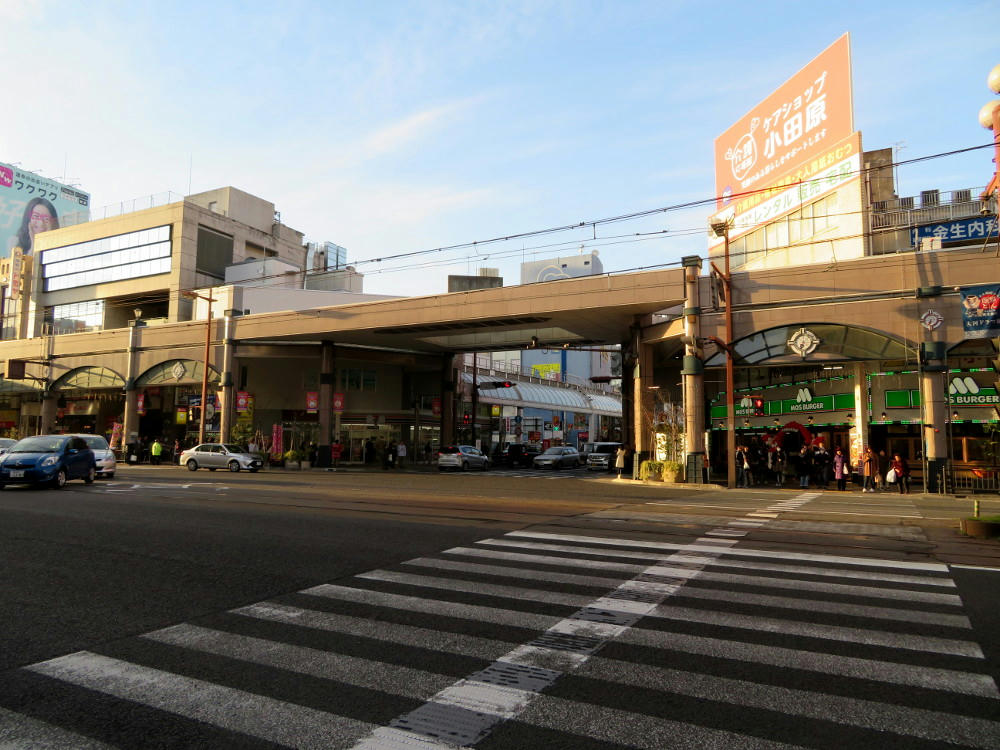 Tenmonkan is a big shopping arcade in the middle of what is now central downtown Kagoshima. Parts of the walkways are covered, and parts aren't.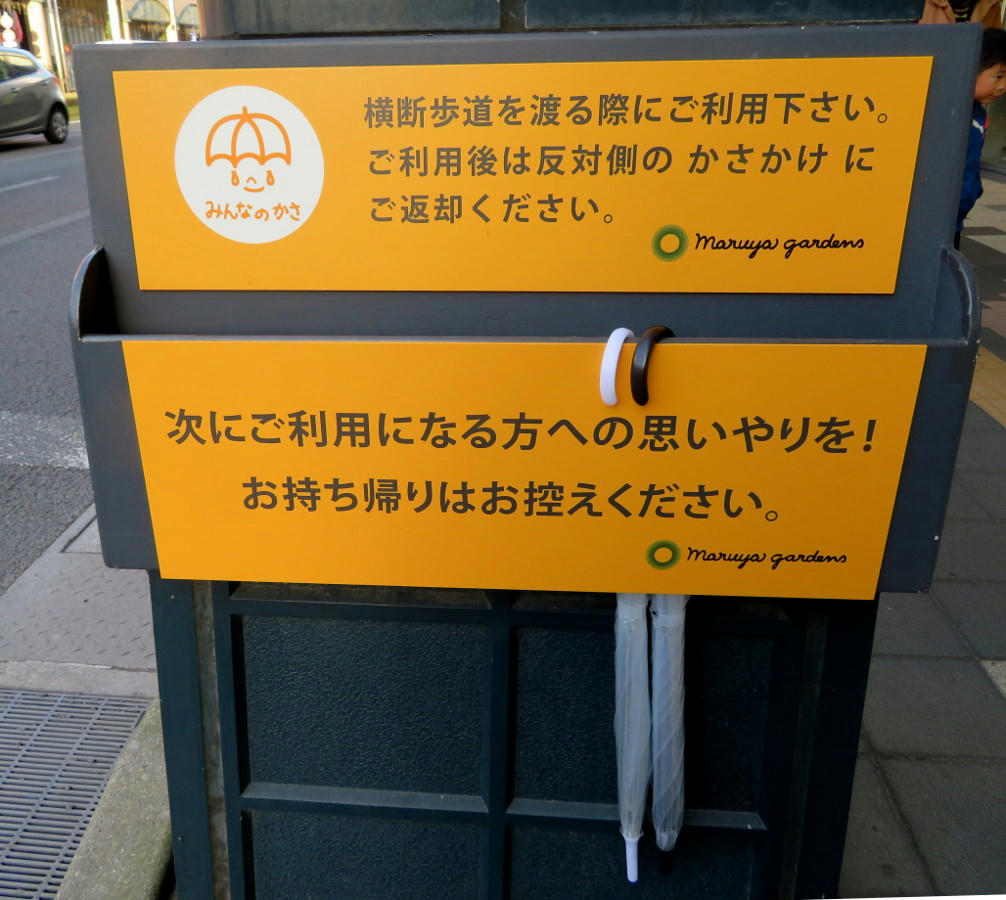 Maruya Gardens, the nearby department store, set up boxes at the closest intersection for holding umbrellas when the weather turns bad, so everyone can be protected from the rain when they cross the street. The umbrellas are ugly and small, so people are less likely to keep them, instead of returning them to the box when they get to the other side of the street.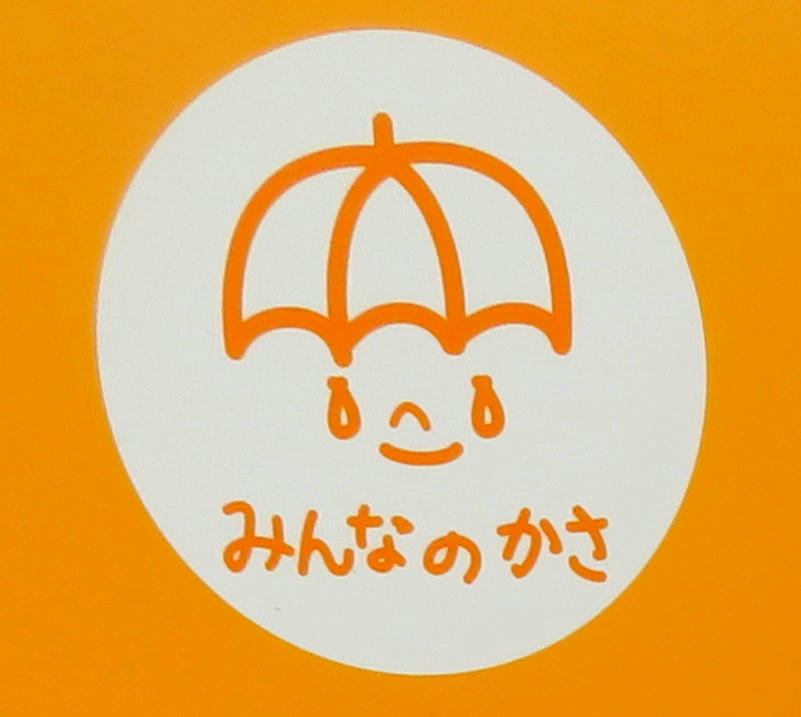 Umbrella-kun says "minna no kasa" (everyone's umbrellas).