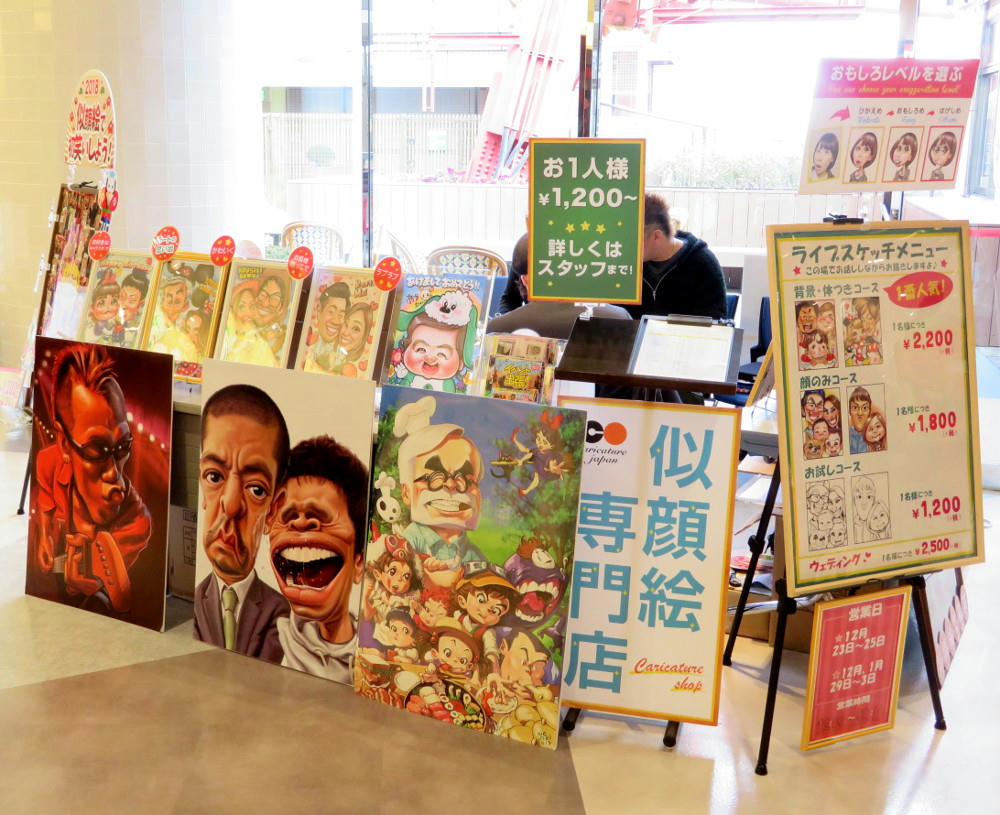 Over the New Year weekend, a caricature shop opened on the top floor of the Amu Plaza department store, next to the entrance to the Ferris wheel. Very romantic. 1,200 yen ($10 USD) per person.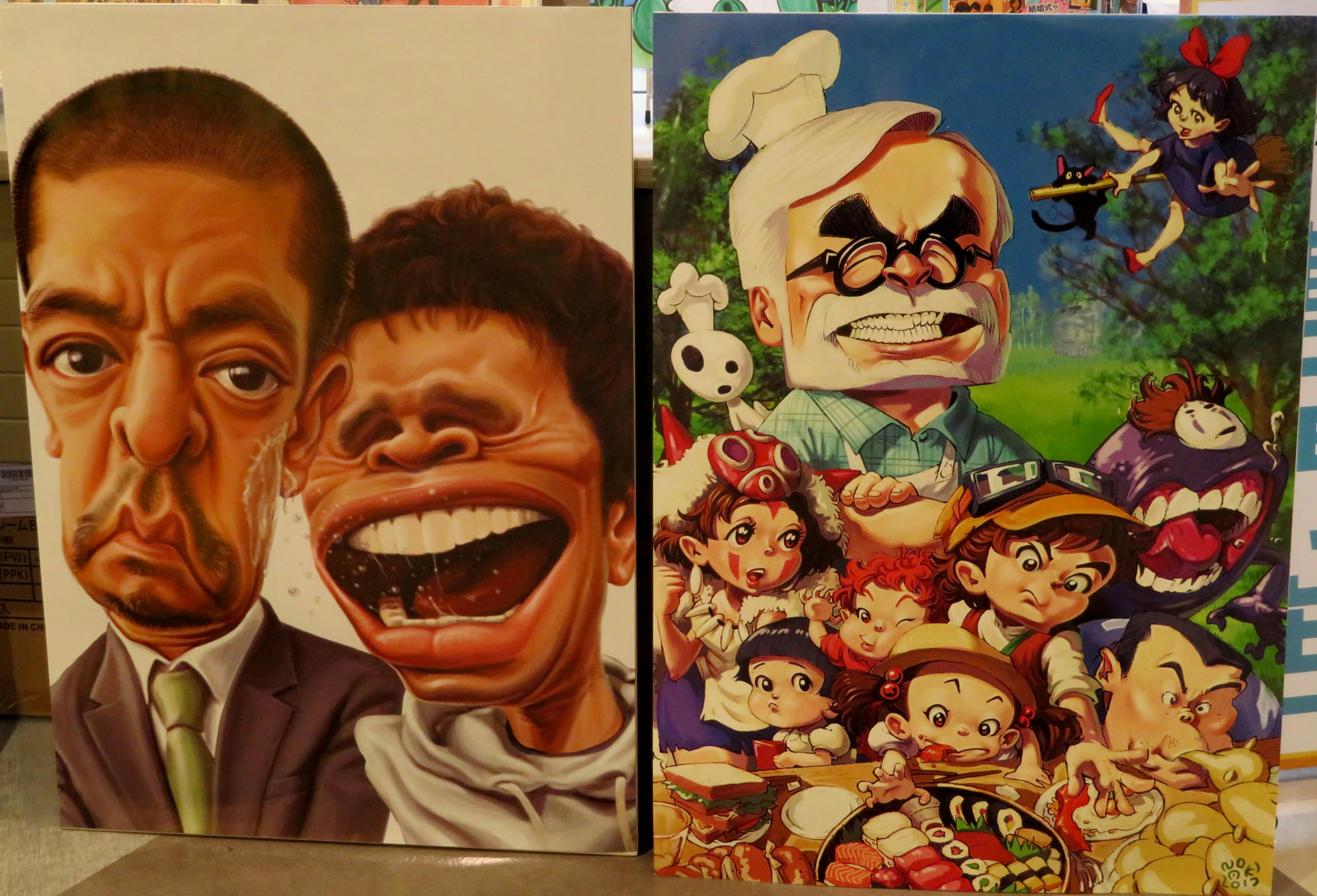 Greg Cravens, creator of
Hubris
and current artist on
The Buckets
, started out as a caricaturist, so I figured he might have an interest in the Japanese take on the subject. For those of you unfamiliar with the painting on the right, that's Hayao Miyazaki taking his anime characters out to a BBQ picnic.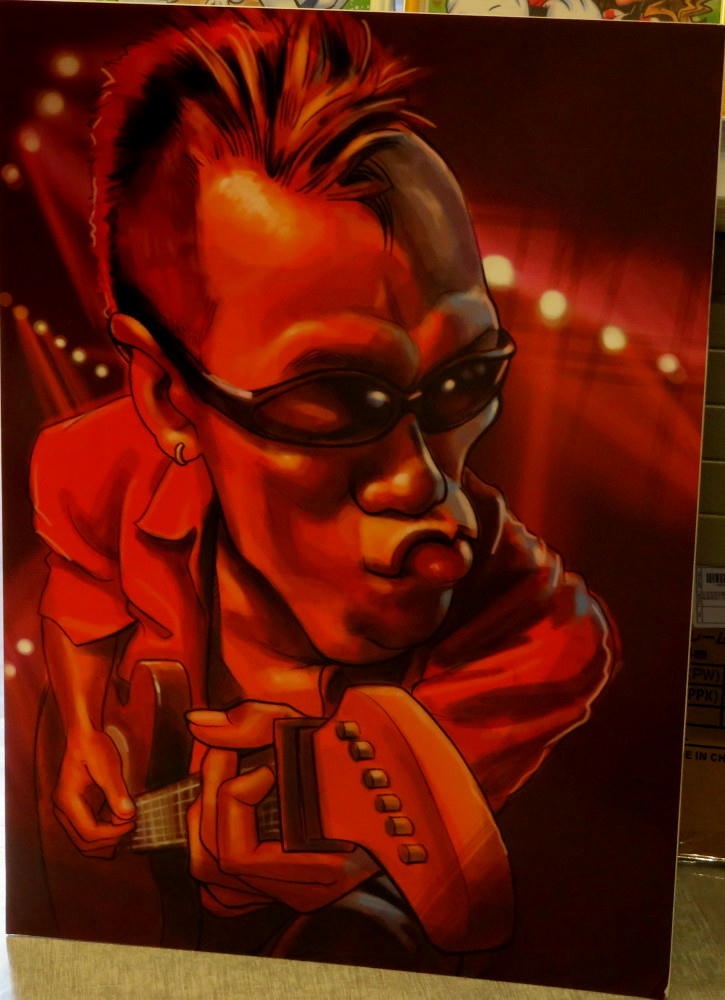 This one would make a good
Mad
magazine cover.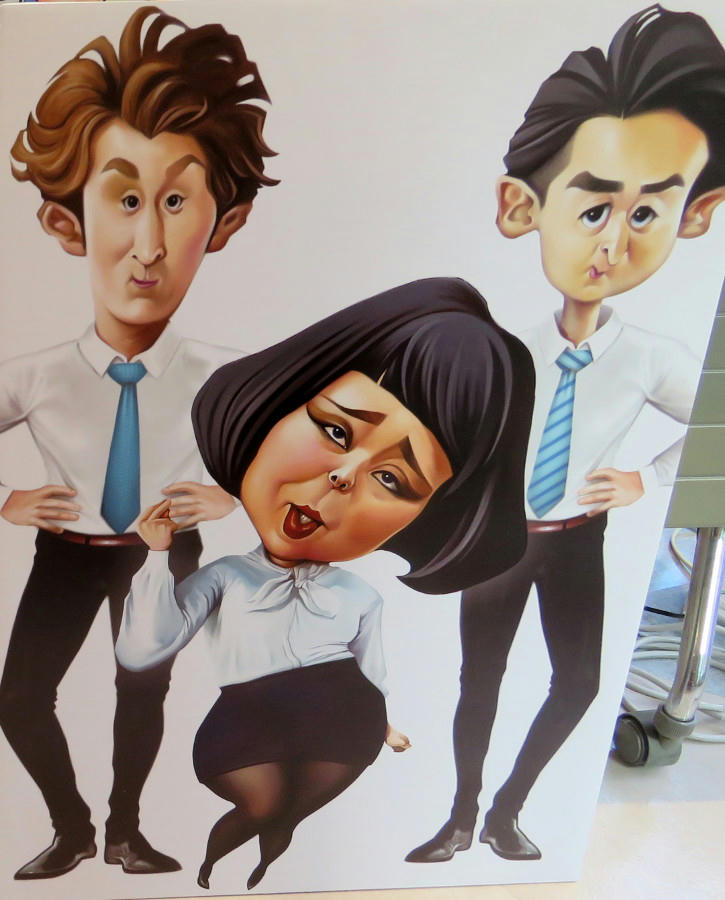 Most of the characters are from TV programs.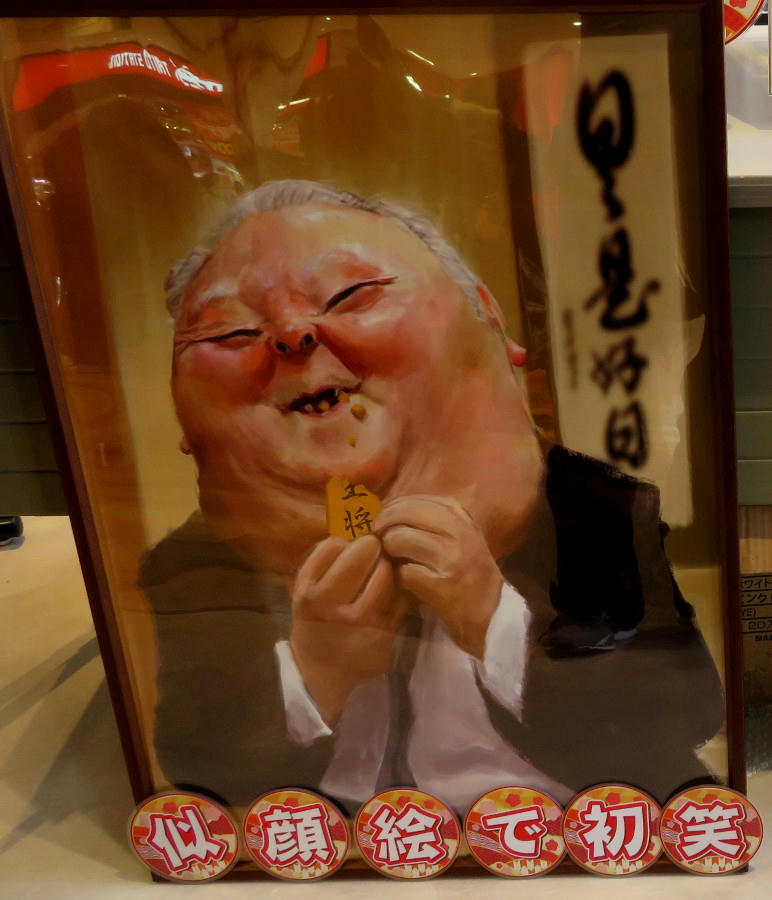 Some people like the game of shogi. Others just eat it right up.