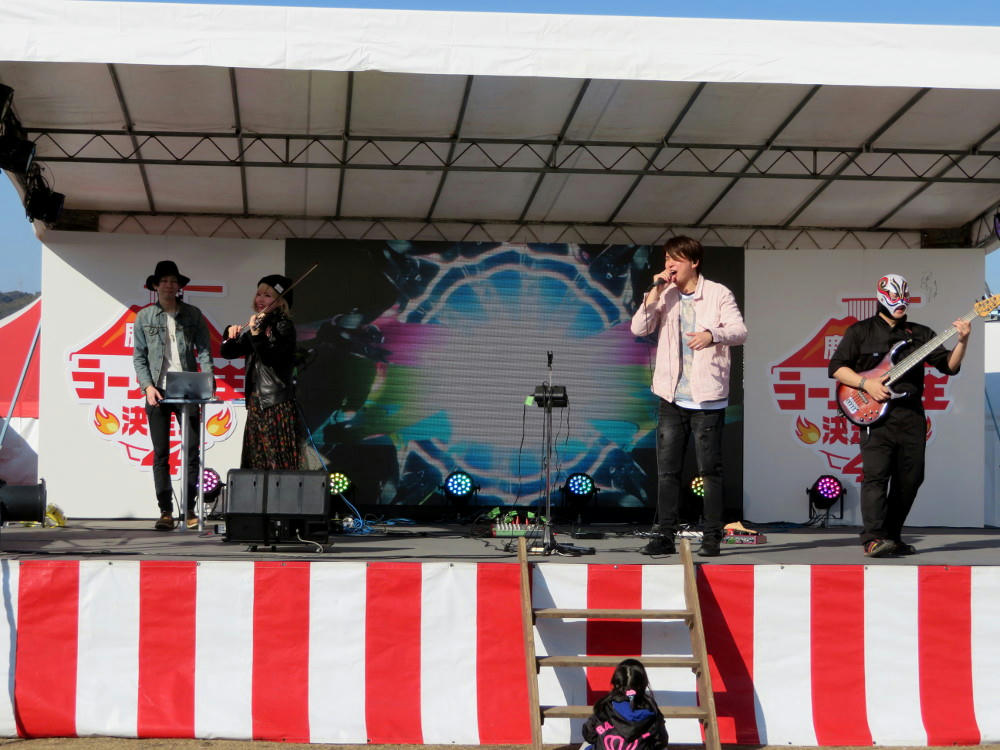 Kagoshima had another of their Ramen Oh contests (King of ramen noodles) at Dolphin Port over the weekend. The idea is that 18 of the big ramen restaurants in Kyushu face off, while a nearby live stage provides entertainment. You have to buy tickets at the entrance gate, at 700 yen ($6 USD) for one bowl of ramen each. The ramen dealers have little portable kitchens set up in a long line, and you exchange your ticket at the kitchen of the restaurant of your choice for a bowl of ramen, and a token. When you're done eating you drop the token in the box of the restaurant of your choice at the voting booth. At 3-4 PM Sunday, the restaurant receiving the most tokens is announced as the new "Ramen King." I'm not that big of a ramen fan to want to spend $6-$12 for one or two small bowls of noodles unless I'm
really
hungry. Besides, I had 4 hours to kill between classes this time, and I intended to find a quiet coffee shop to sit down and read manga, so I saved my money for that. I just hung around Dolphin Port long enough to check the event schedule for the stage, and take a few photos for the blog.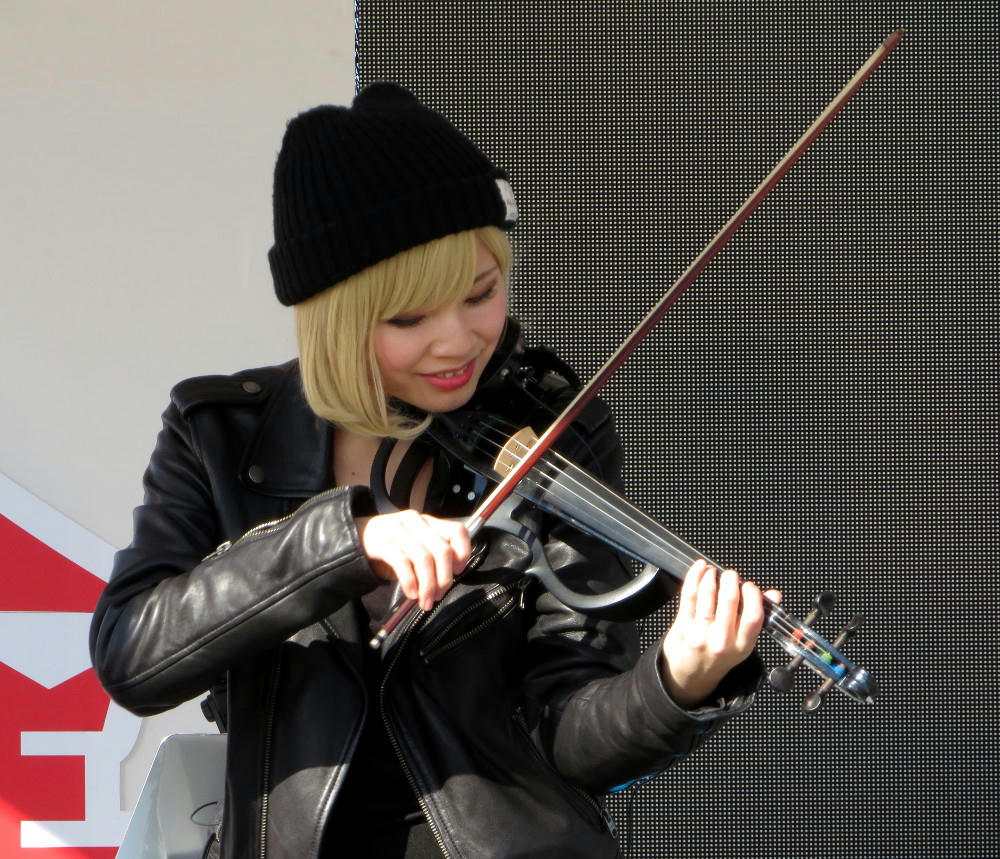 Most of the stage events consisted of advertising for the restaurants, promotions of the Kagoshima United FC pro soccer team, and manzai comedy (Japanese slapstick comedy duos). The only real music was by Cherries Union (former members of the Cherries elementary school student jazz players), 1 BelieveFNC (a kind of AKB-48 rip-off), and NEONE & Flamingo Rouge (pictured above).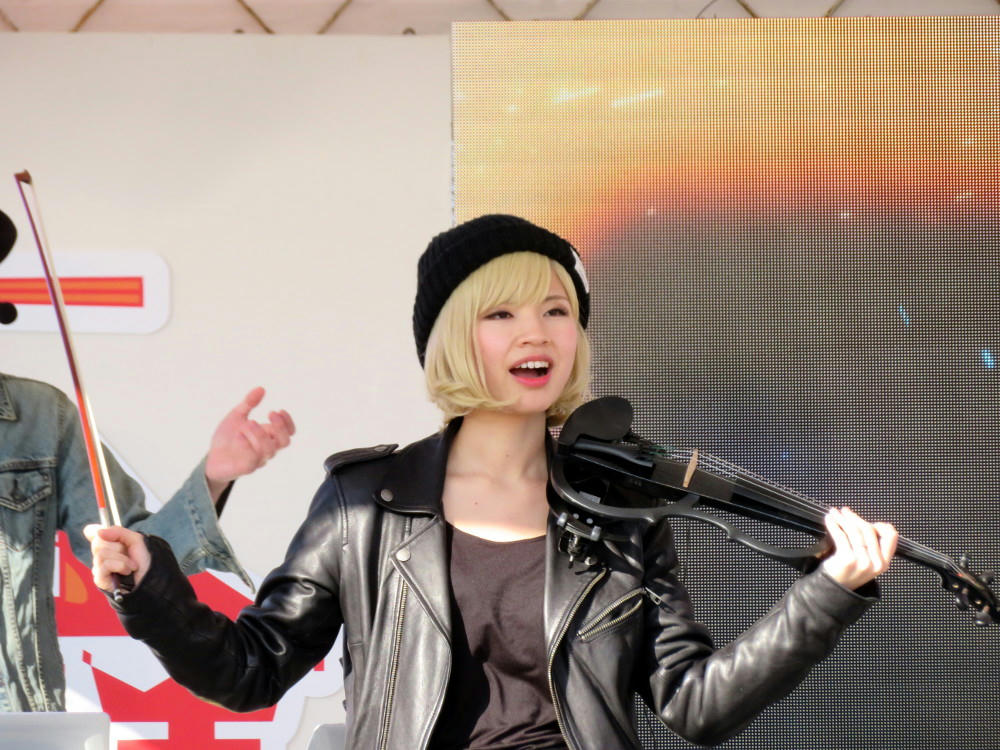 NEONE & Flamingo Rouge did j-pop. I don't know if it was covers or not, but it wasn't really anything I felt like recording. I listened to two of their songs as I flipped through the schedule booklet to see what all was going on. When I finished, I decided that I might as well try recording one song, but that's when the singer announced that they were done for the day. The next stage event was going to be a talk interview with someone from one of the local TV station shows, and I had no interest in that.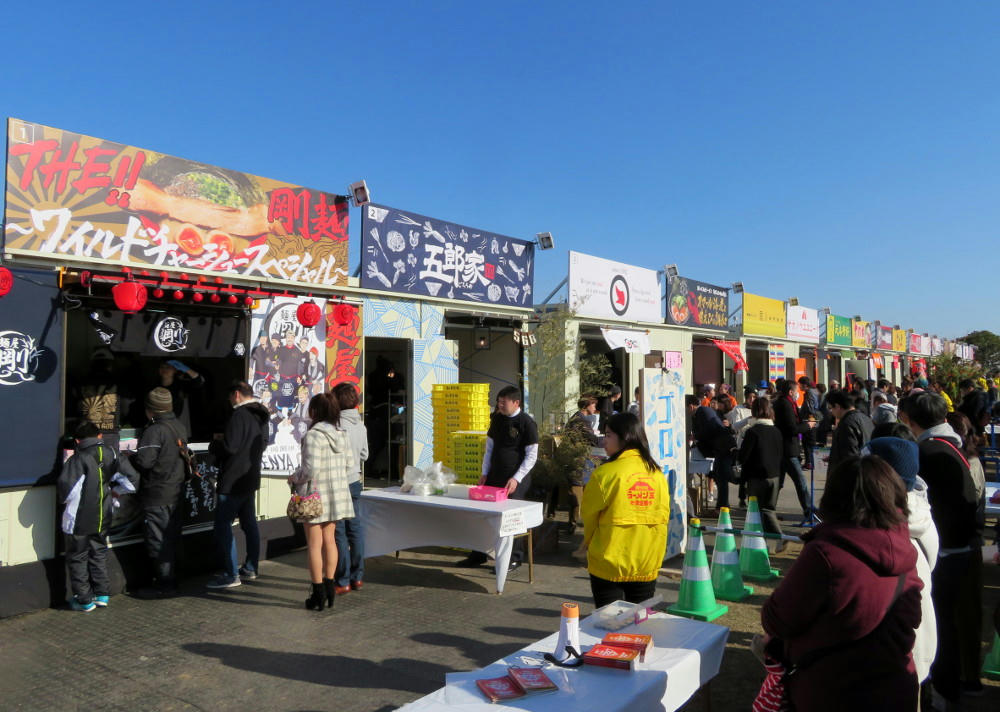 The portable ramen kitchens. Things were kind of unbalanced - the lines for ramen were longest for booths 1 and 18, and nonexistent for all the other competitors inbetween.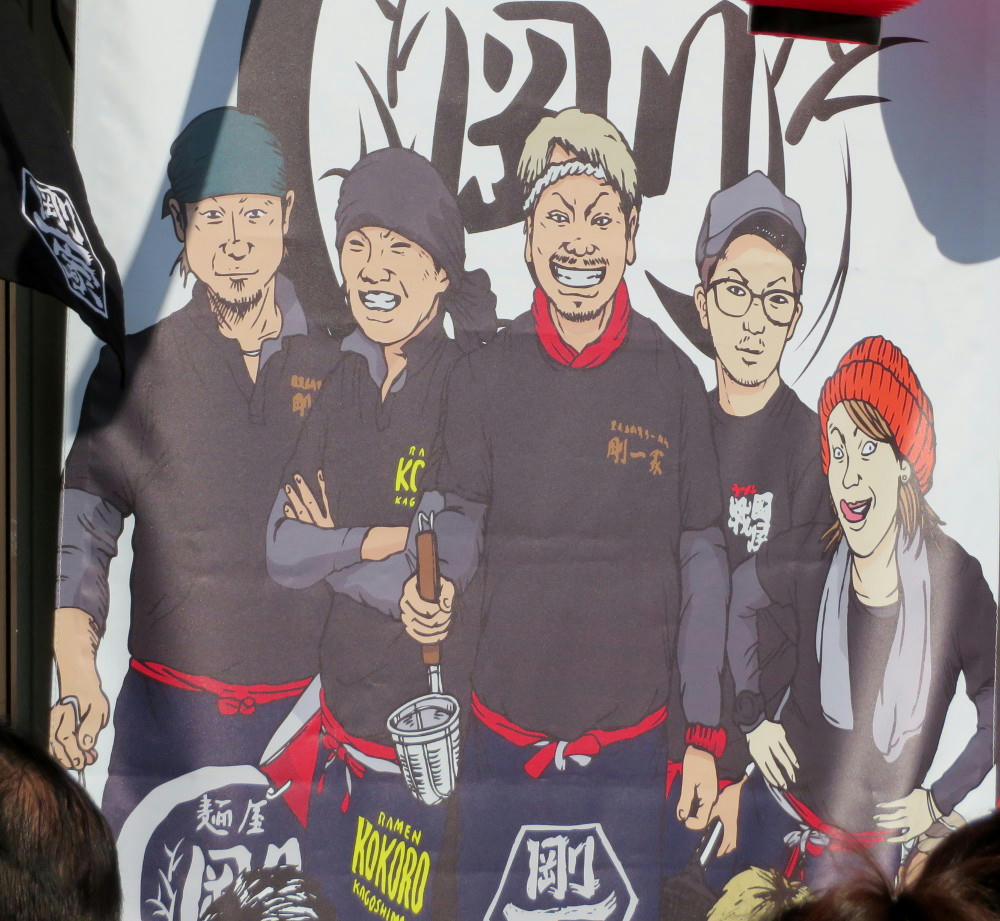 Ramen Kokoro had the best-looking manga-influenced artwork.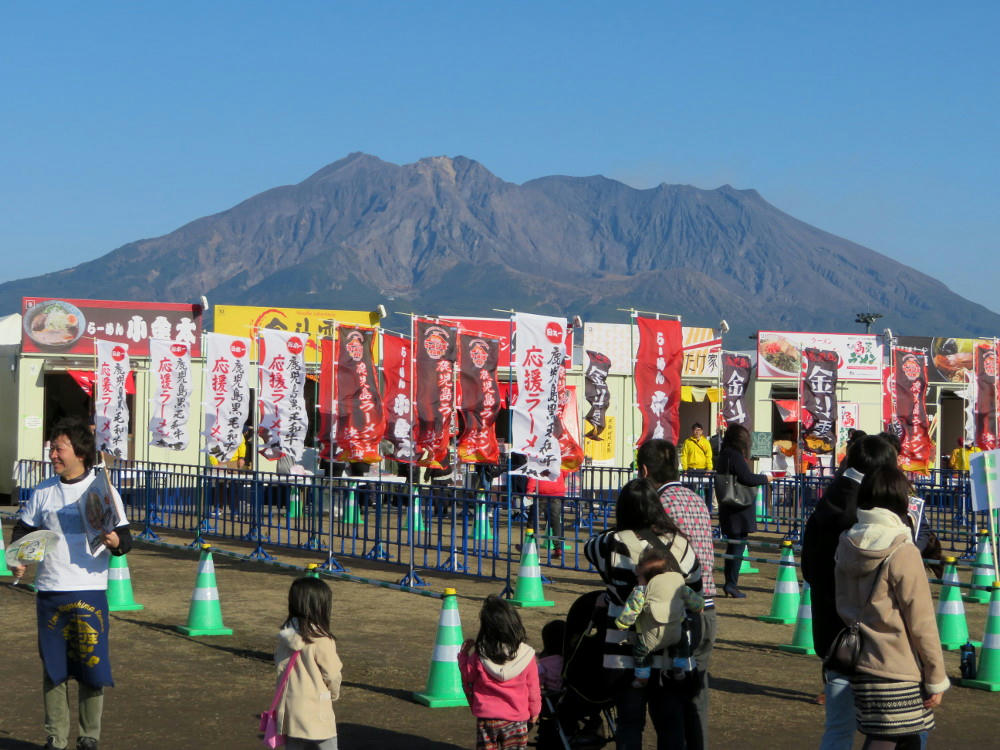 We had rain on Friday, but perfect weather on Saturday and Sunday. The volcano was quiet, too. For the moment...