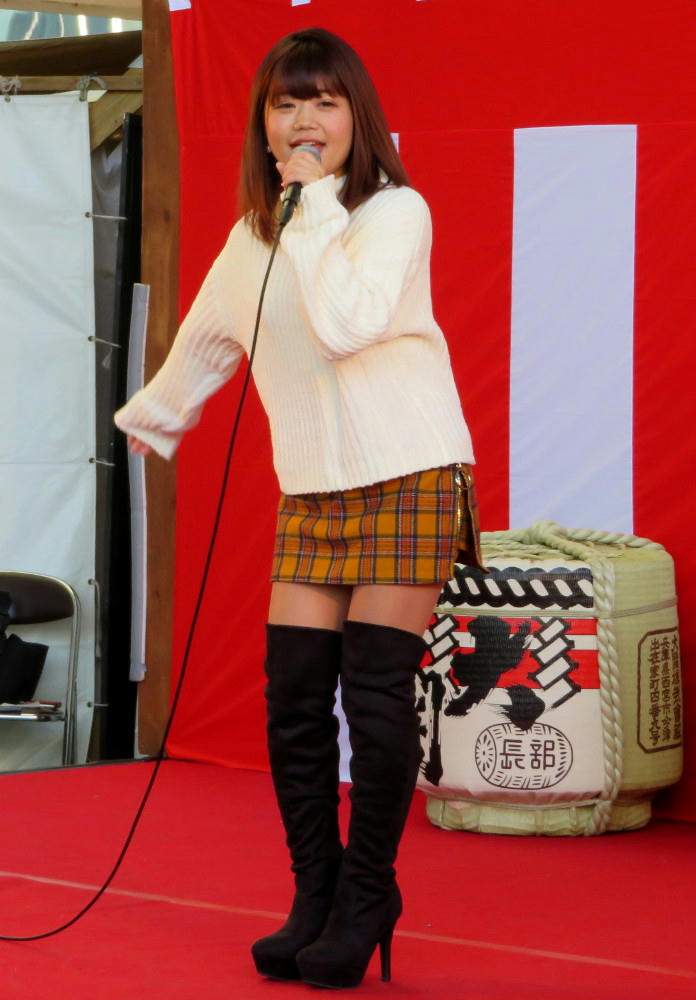 I'd mentioned that I had a lot of work, and short deadlines in December, so I'd ended up missing most of the live music at Amu Plaza for their Christmas Market. Well, I picked up a second project from the same company, and that had me tied up again from the 5th until the 11th. And, the Saigo Takamori market matsuri ran from about the 1st to the 8th. I had just enough time to run up to Amu Plaza on Saturday for a few minutes to do a bit of shopping. I timed my arrival to be right at 3:30 PM, which is when the next singer (if there was going to be one) would be getting on stage. And in fact, there was some live music then. The above singer is Rie Kagoe, and she did the standard j-pop thing of singing karaoke over a CD. Unfortunately, the sound guy messed up the timing in punching in the CD feed to the speakers, stranding Rie without music for a quarter second; just enough to make it sound like she was lip syncing. I left after that.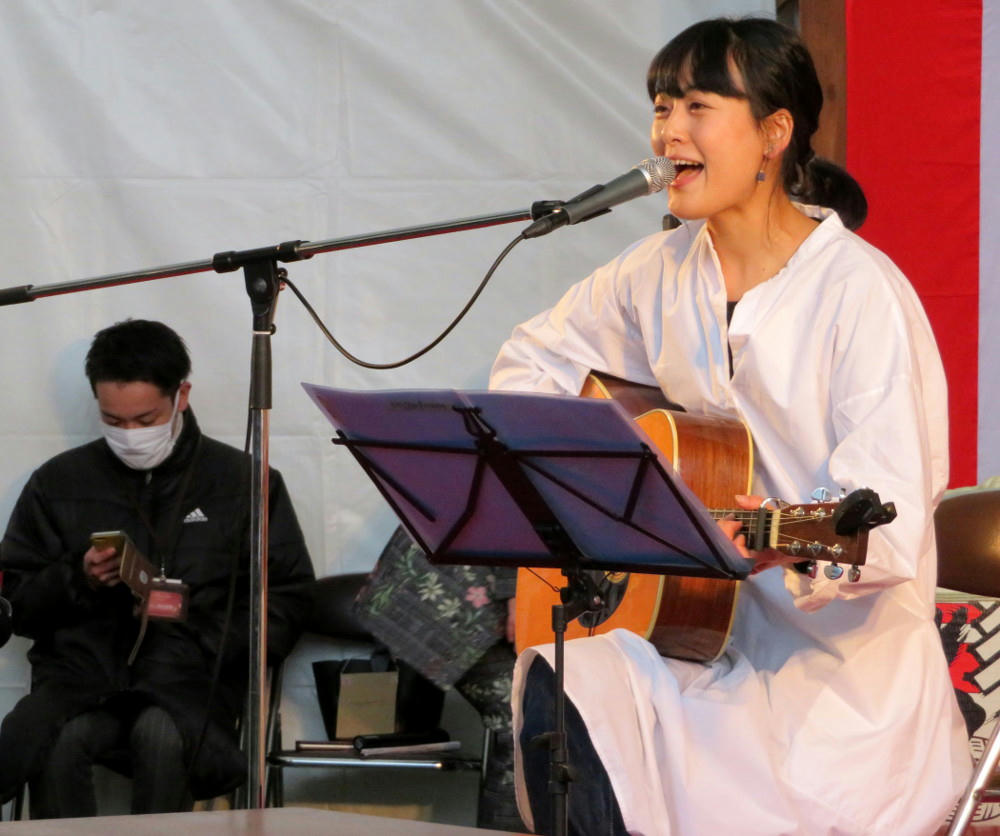 Then on Sunday, I came back up to Amu Plaza for a little walking exercise during a break in the work. The singer-guitarist then was Sakoto Tajima. She did John Denver's "Country Road" with Japanese lyrics. NOT the same thing. Again, I left right away to go in Amu to get free Kaldi coffee before returning home and getting back to work.
Monday was a national holiday - Coming of Age Day (celebrating everyone that turned 20 in the past year). I had to teach English classes at the school for 8 hours straight in the afternoon. As I was walking through Tenmonkan, I heard a shrill woman's voice coming over the PA from the general direction of the 7-11, where the shopping complex occasionally hosts events. Unfortunately, I didn't have time to backtrack to see if something actually was going on there, and when I did get out at the end of the day, whatever had been happening was long gone. Sigh. I would have liked to at least have gotten a photo or two for the blog.
I continued working Tuesday and Wednesday on everything I had to get done, finally reaching kind of a stopping point Wednesday night. Naturally, when I DO have a little free time it's on a Thursday, when there's no events, and people are talking about closing shops early because of a predicted snowstorm. It's a good thing I still have reading material from my Christmas presents a couple weeks ago...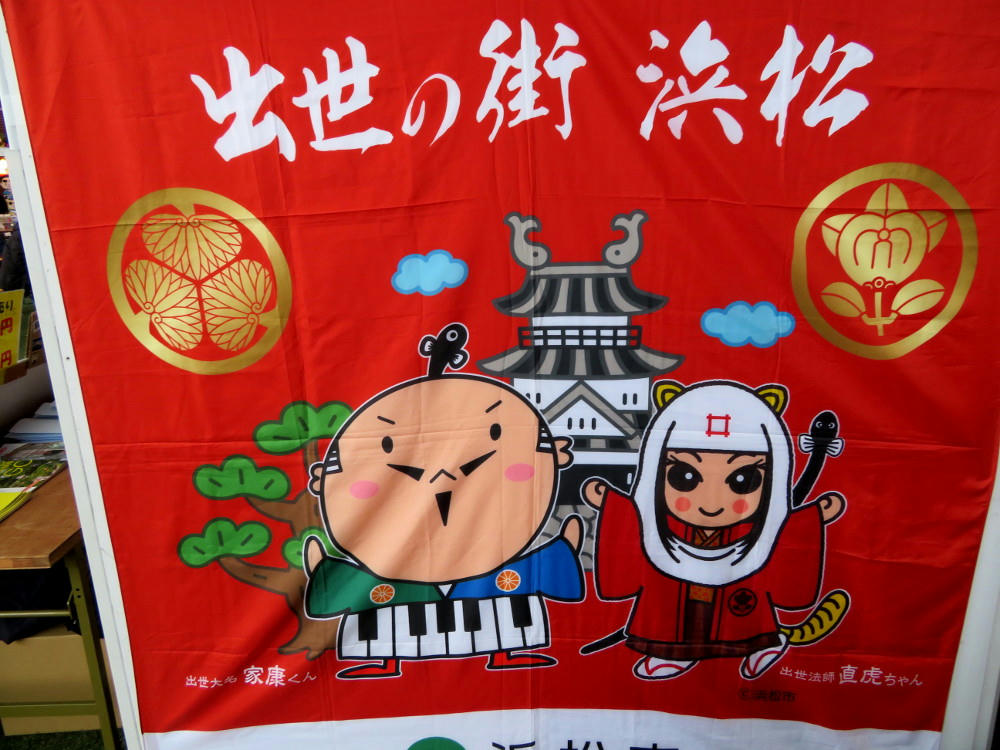 Getting back to the Segodon Matsuri, there was one booth advertising the upcoming NHK taiga (Edo-period) drama TV show based on Saigo Takamori's life, called,
Segodon
. The booth had two characters done as cartoons, which I liked enough to take photos of them. The guy is Ieyasu-kun (a parody of
Ieyasu Tokugawa
, and has a piano keyboard for a jacket). The woman is Naotora-chan (a parody of
Ii Naotora
, and has an eel instead of a bow and arrows).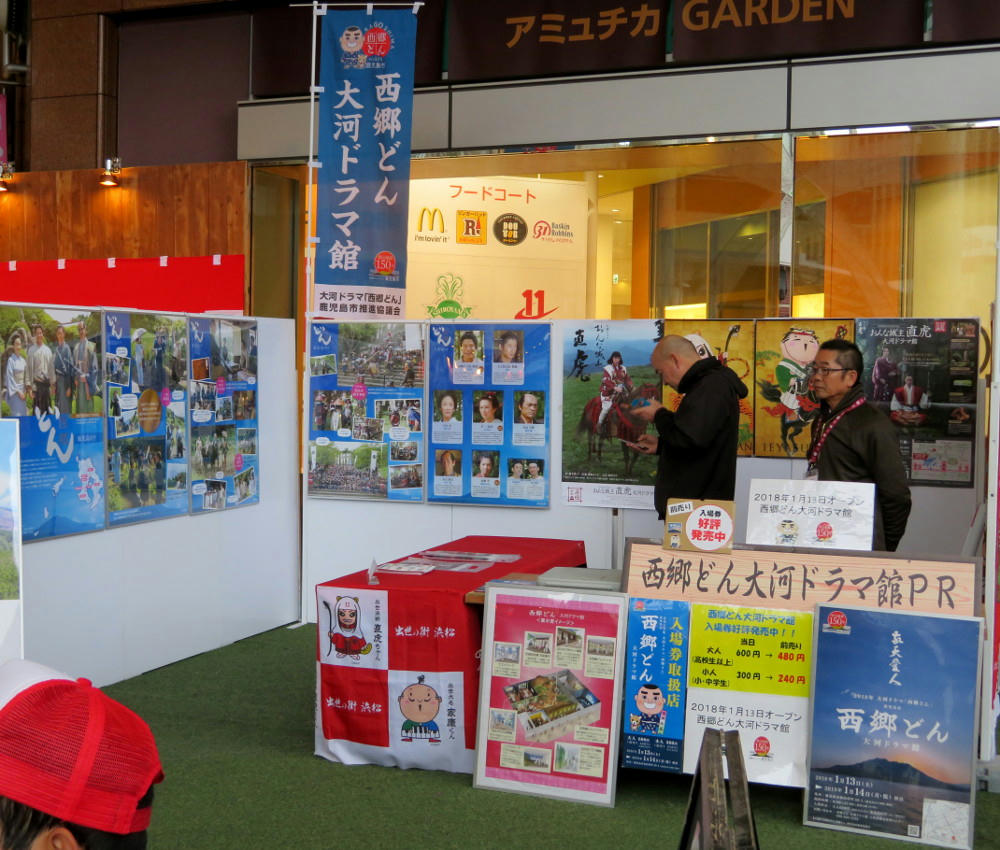 The front side of the booth.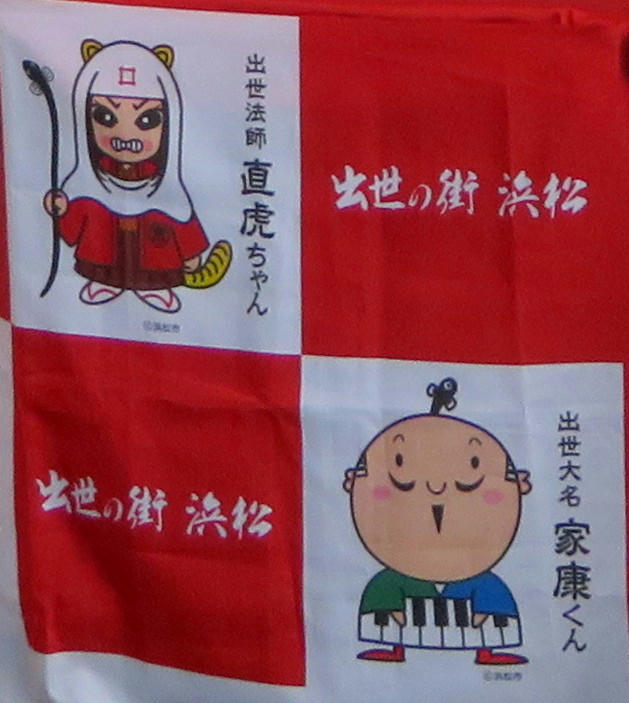 If Ii could find the guy that drew her this way, she'd slapped him with her eel. (Note that "Naotora" translates to "direct" + "tiger".)