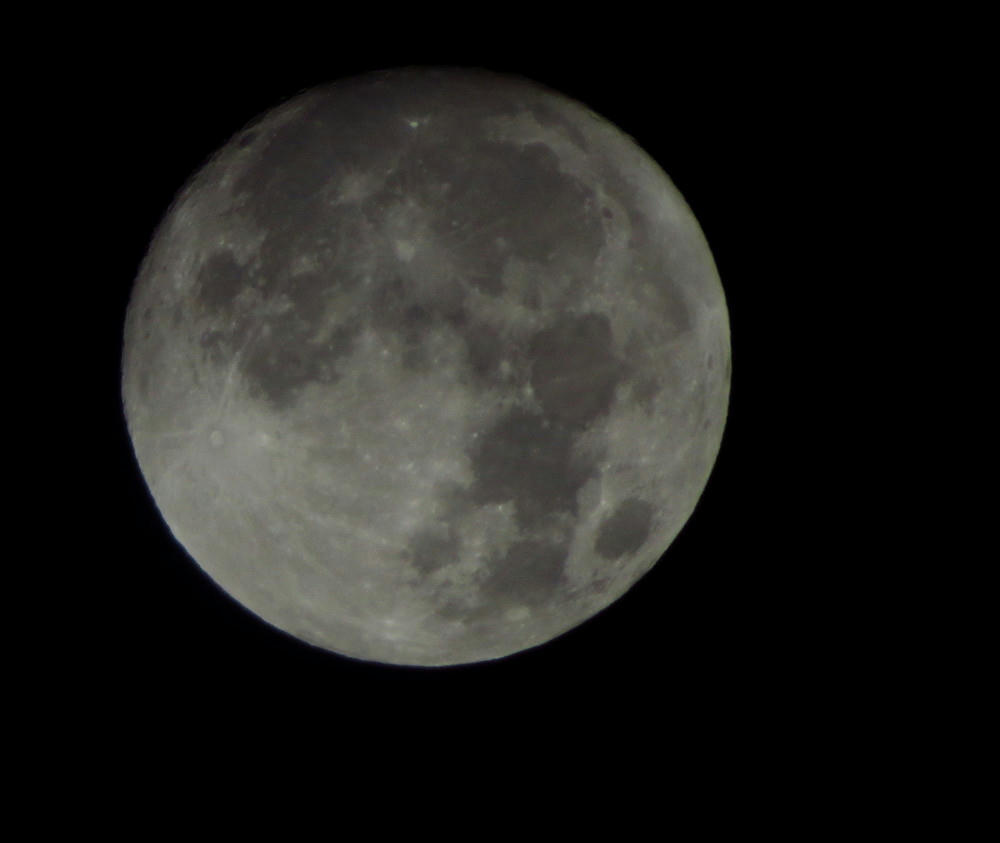 As mentioned before, I missed the lunar eclipse on Jan. 31st because of overcast skies. Naturally, the weather was perfect on both the 30th, and Feb. 1st. On the 30th, I went outside at midnight to drop off the trash for pick-up the next morning, and the moon was so bright that I ran back into the apartment to get the little pocket camera. The light kept overwhelming the camera and it wouldn't auto-focus. The temps were near-freezing, making my fingers hurt, so I was tempted to give up and go back inside to warm up. But, I wanted to get the shot, and I started experimenting with the ISO settings for the first time ever. I switched to semi-manual mode, and dropped the ISO all the way down to 80, then took 20 shots. The above one was the best of the set.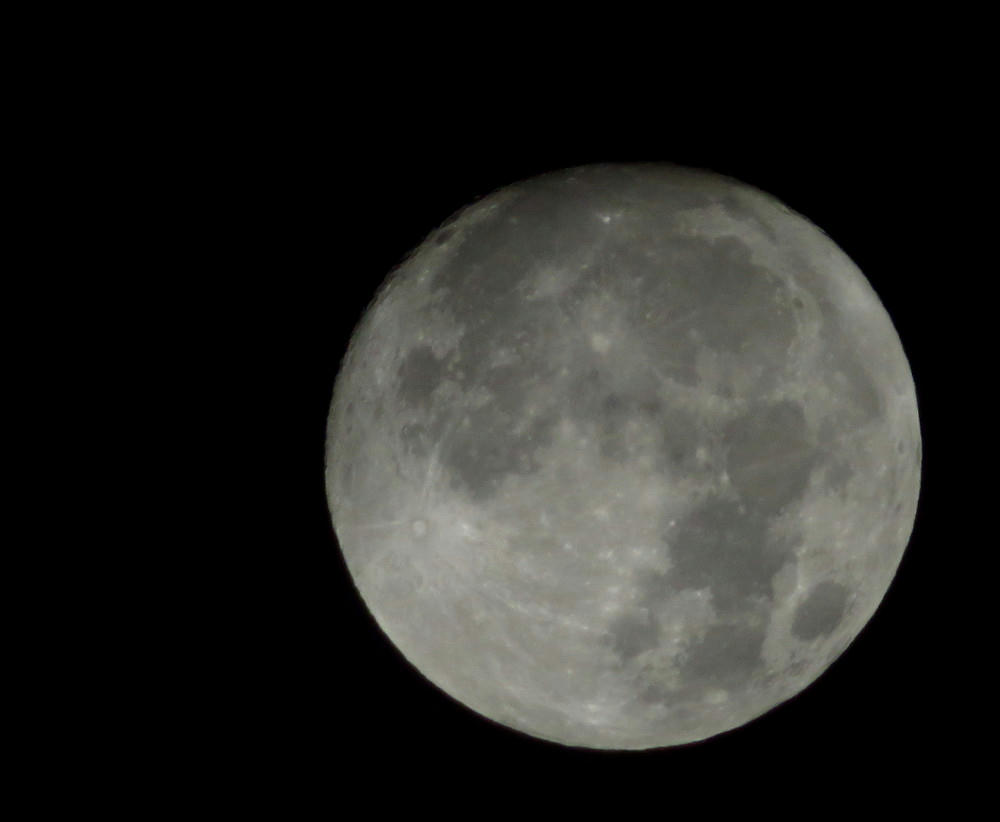 Then I stepped up to ISO 100, then 200, and took another 10 shots each. The next photo here was the best of the ISO 200 set. Anything higher started washing out again, so I stopped at 200. Then I went inside.
The moon really was bright.