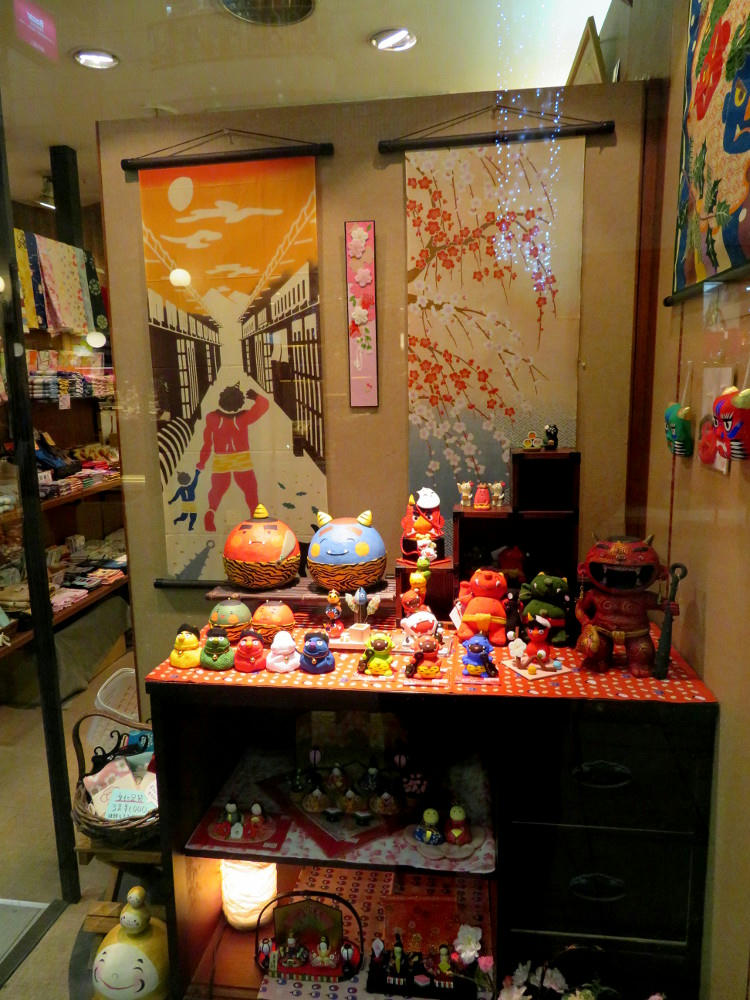 I haven't heard of any official Setsubun activities this year, but I had seen children wearing demon horns on Friday and Saturday. The official holiday is supposed to be Feb. 3rd. This is when men dress up as oni (demons) and children throw dried beans at them, shouting "bad luck out, good luck in." There's a shop in Tenmonkan that had a nice little window display set up.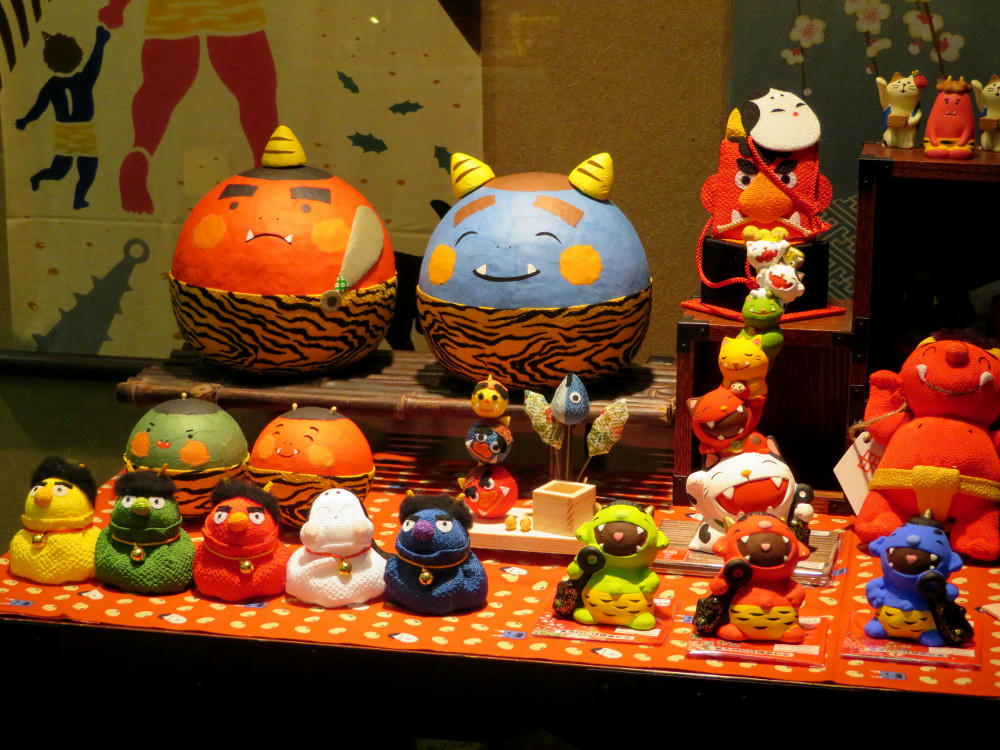 They look so happy. It's hard to believe they'd settle for just a few handfuls of dried beans.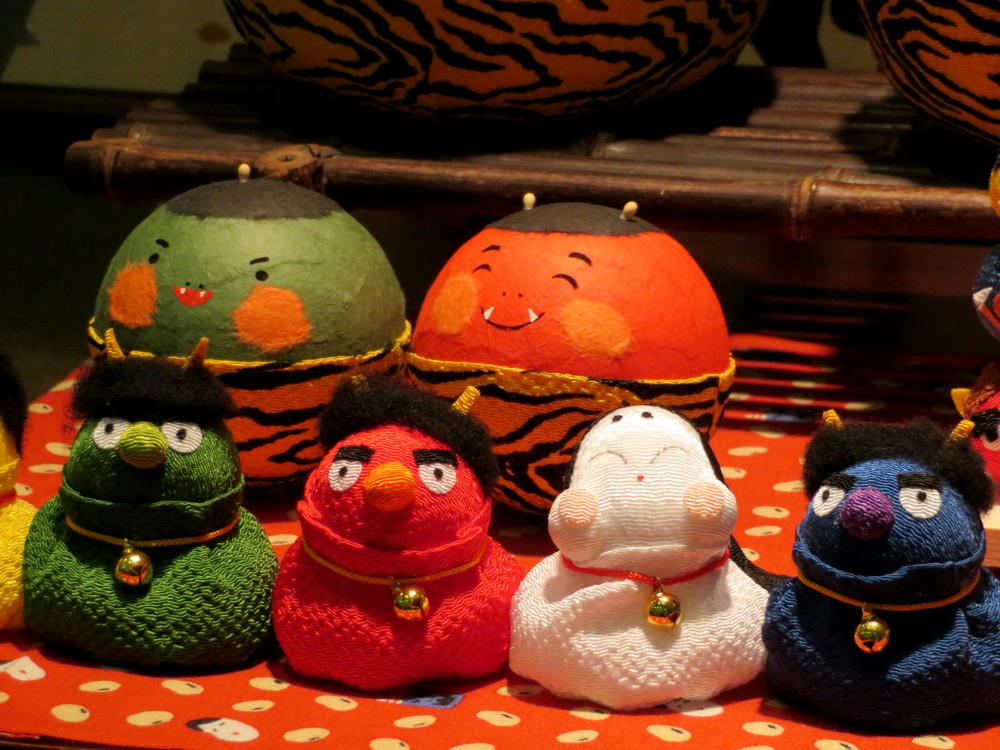 They're so cute when they're small.