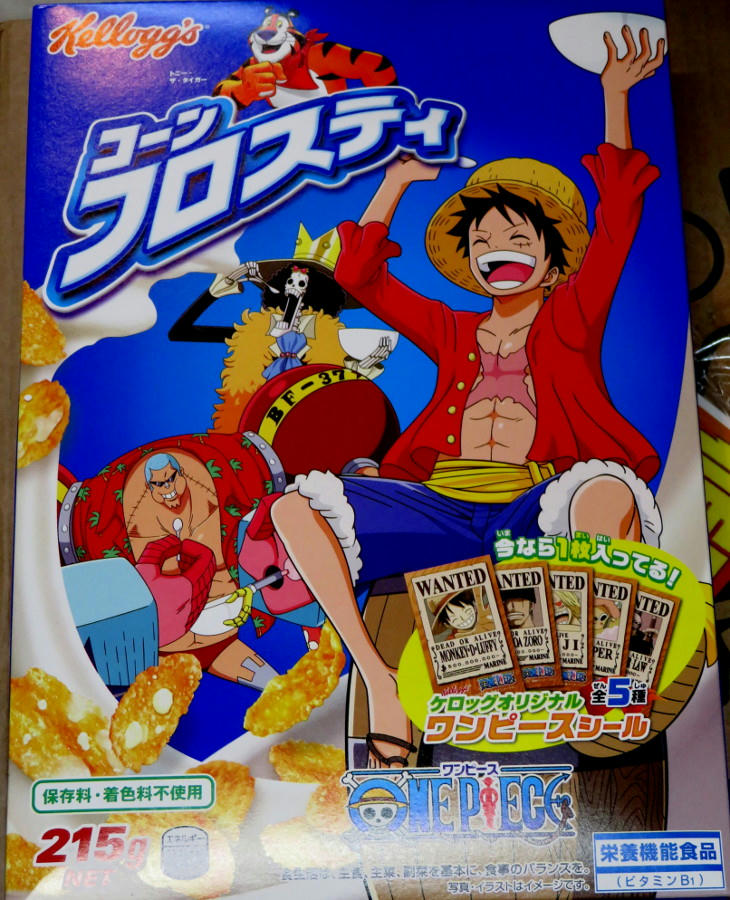 Unlike in the U.S., most regular grocery stores here are kind of small and don't have huge rows of shelves dedicated just to cereal. Also unlike in the U.S., Japanese customers have no problem with seeing their favorite characters selling out for commercial advertising. The only place I've seen these boxes of Kellogg's One Piece cereals is in the Don Quixote discount souvenir shop in Tenmonkan.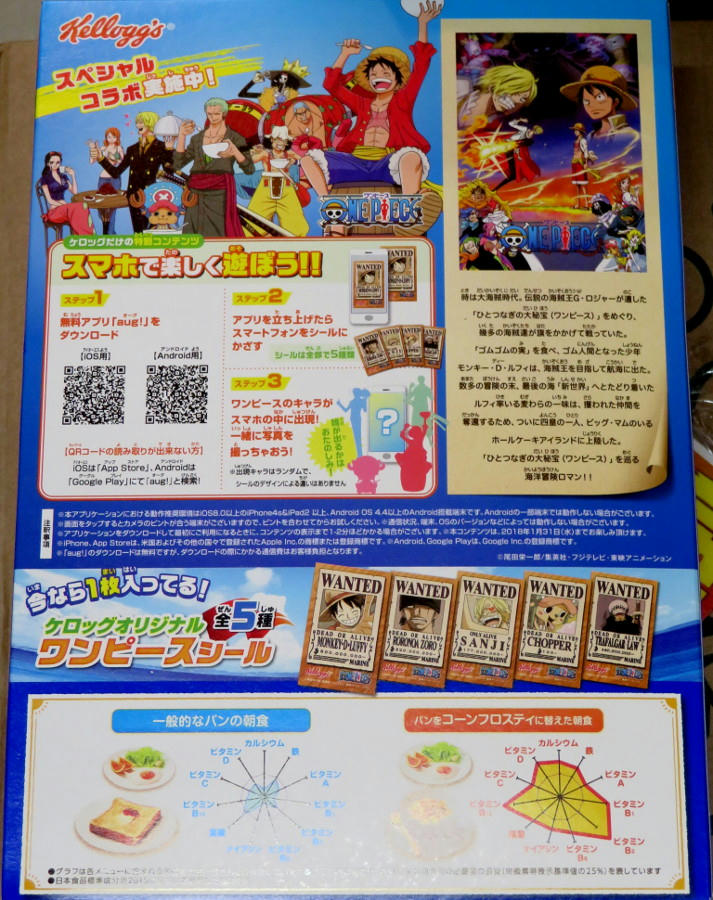 You get some "special" artwork, and a character seal. The section near the bottom of the box is a nutrition plot showing that this cereal is more nutritious than a piece of toast, or an egg with salad.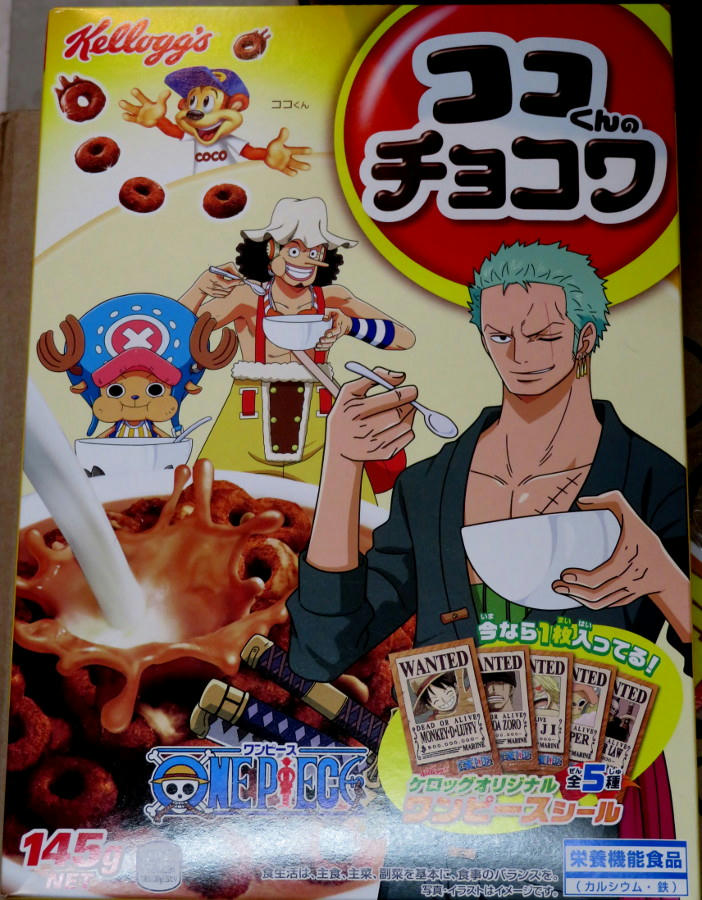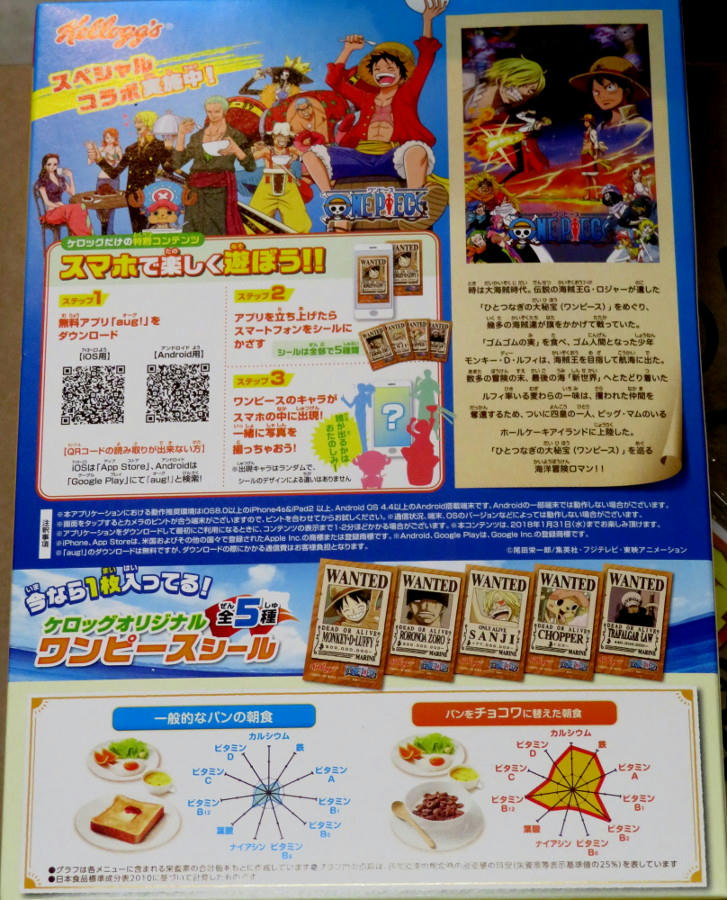 I don't eat sugar cereals any more, so I'm not likely to spend the $4 on the one small box to review the contents.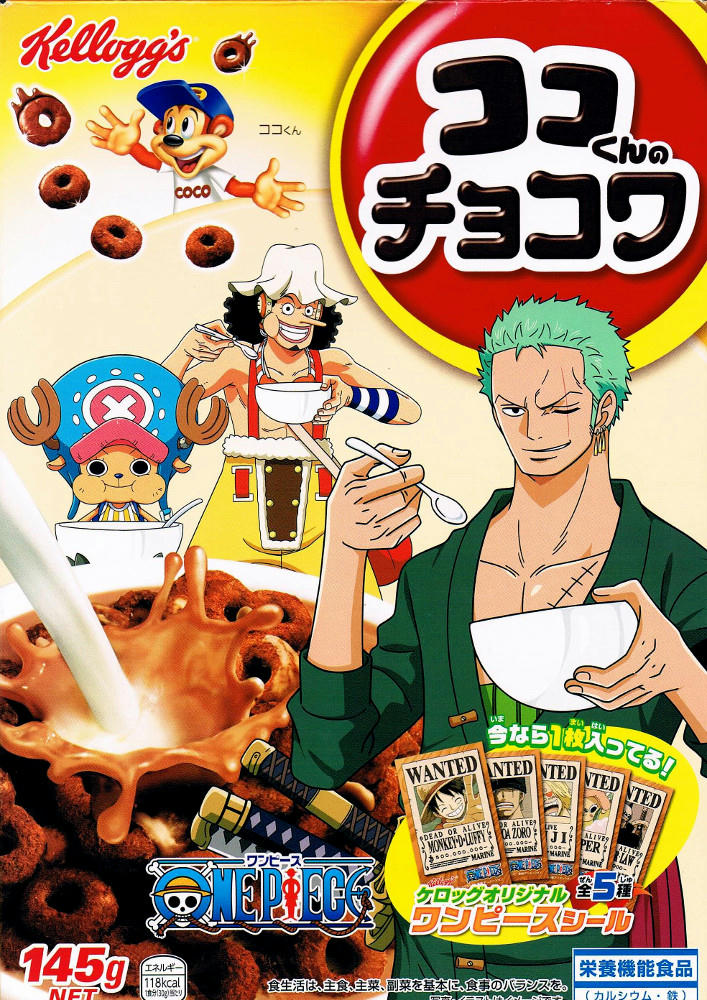 Ok, I lied. I had to go to the Don Quixote discount shop to get toilet and tissue paper (they have the lowest prices, and it's just a 5 minute walk to get there), and I also needed to break one of the larger bills to make change. So, I figured I might as well get the "Coco-kun no Chokuwa" chocolate rings box. 145 grams = 5 ounces, for 350 yen ($3.20 USD), tells you why I don't get more sugar cereal.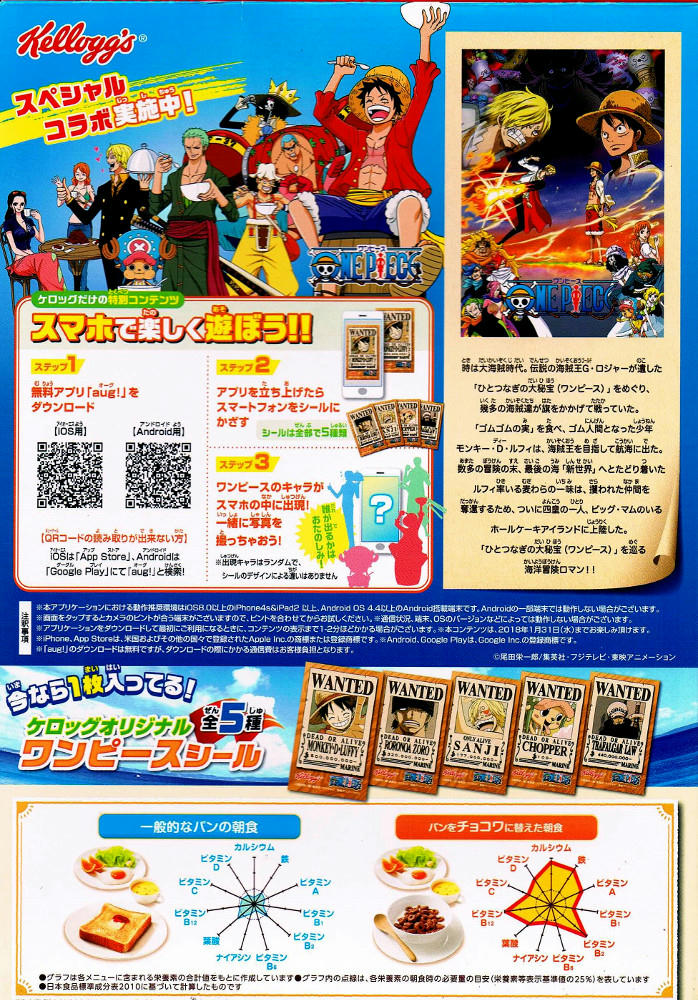 If you have a smartphone with a QR code reader, you can get the One Piece-Kellogg's app. I don't have a smartphone.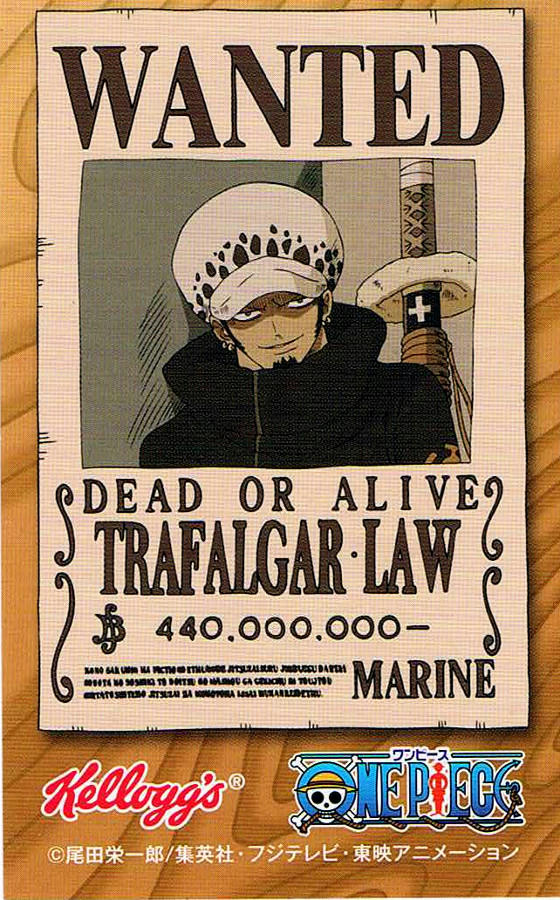 The main gimmick is that each box has a roughly 3"x5" sticker of one of the wanted posters for the main One Piece characters. I got Law, and I stuck him on my notebook, right next to Chibi Maruko-chan.