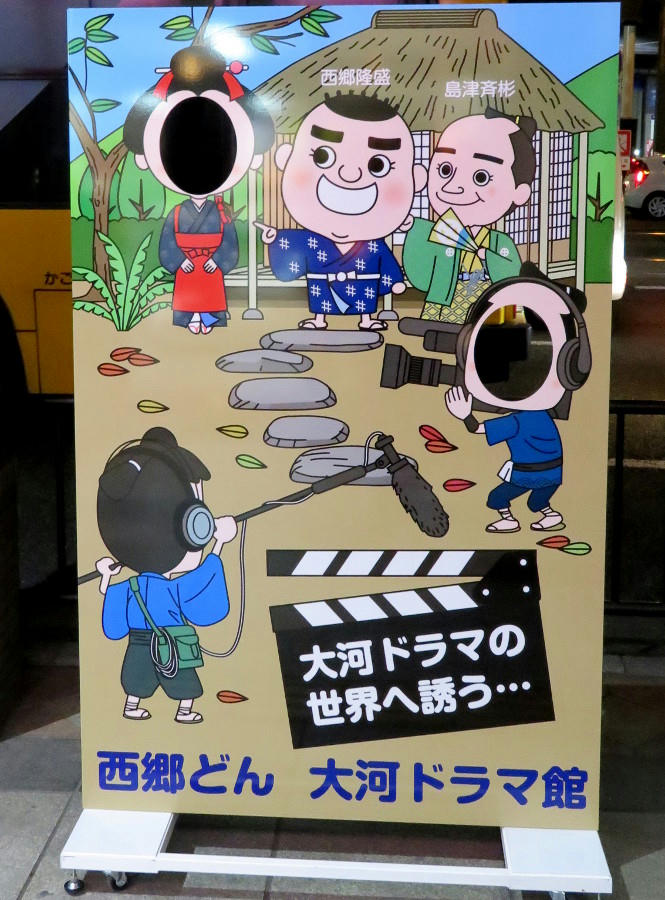 There have been Saigo Takamori-themed photo boards in Kagoshima ever since I first came down here almost 7 years ago. But now, in anticipation of the waves of tourists expected to arrive following the airing of the new "
Saigodon
" TV series on NHK, the city has put out a new collection of boards (the old ones have been moved down to Dolphin Port). The one above commemorates the shooting of the TV series itself, which probably didn't happen in Kagoshima.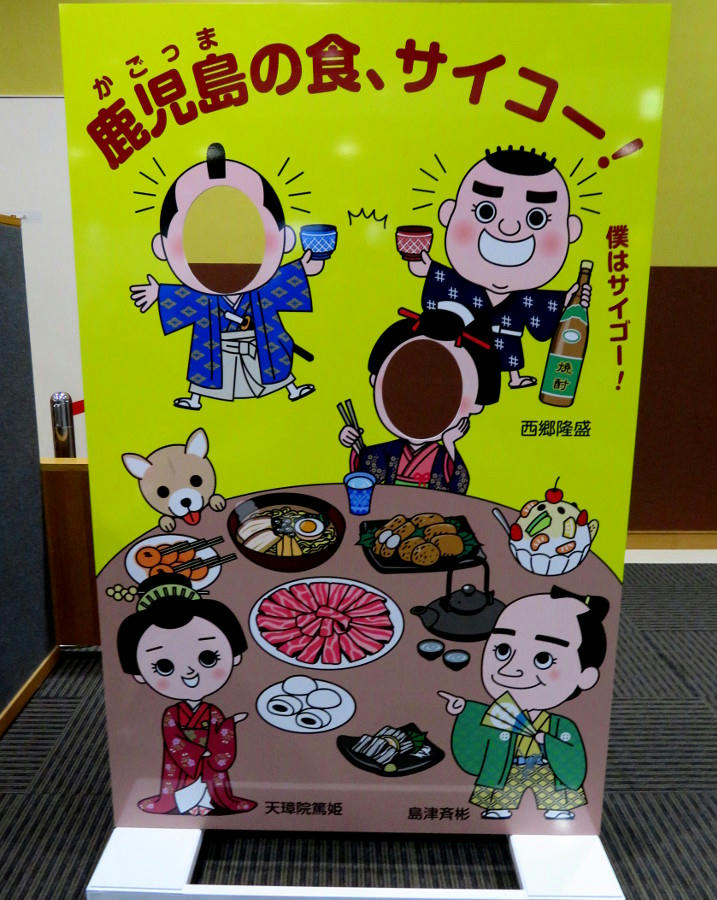 Here, the characters are celebrating local foods, including shochu and Shirokuma (polar bear) brand shaved ice.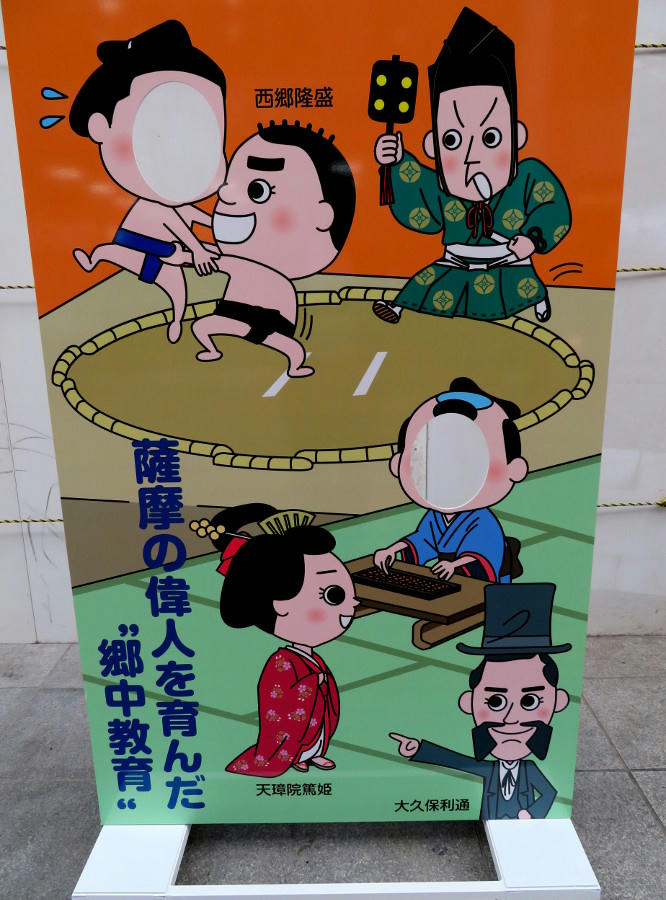 There actually was a sumo tournament held in Kagoshima at The Arena a couple miles from the apartment, about 1-2 months ago.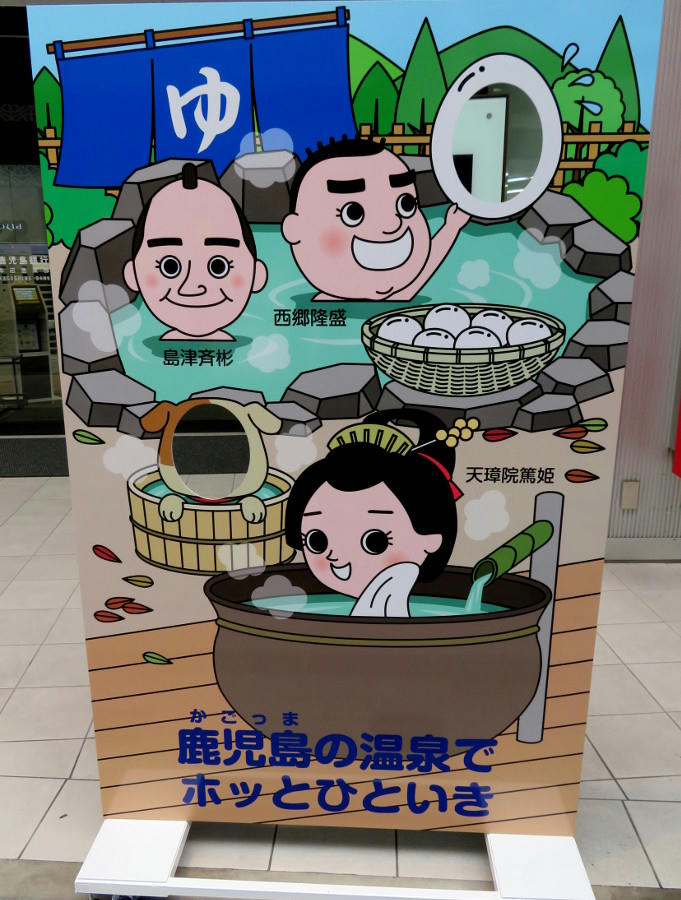 There are a few hot spring spas in the area around Kagoshima City, but most of the more popular ones are farther north, in Kirishima, or much farther south in Ibuski.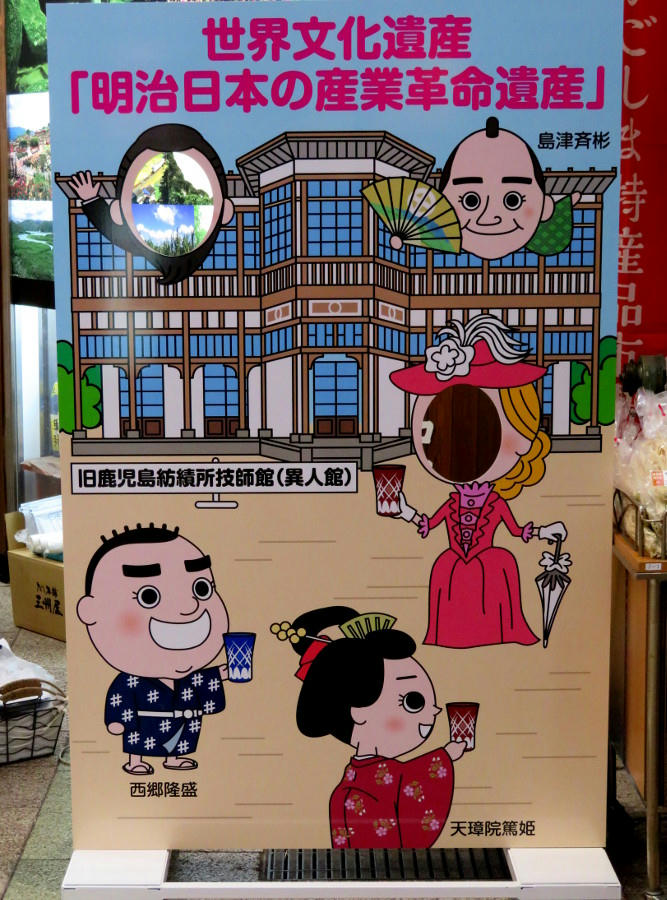 Sengan'en, the location of the Shimadzu estate prior to the Meiji period, is about an hour walk north of Kagoshima, along the bay coastline. It had been the site of the Shimadzu cannon works, and kiriko cut glass factory, and one of the buildings nearby had been the living quarters for foreign dignitaries. I've been to Sengan'en a few times, but I haven't really visited the building pictured in the photo board above, yet.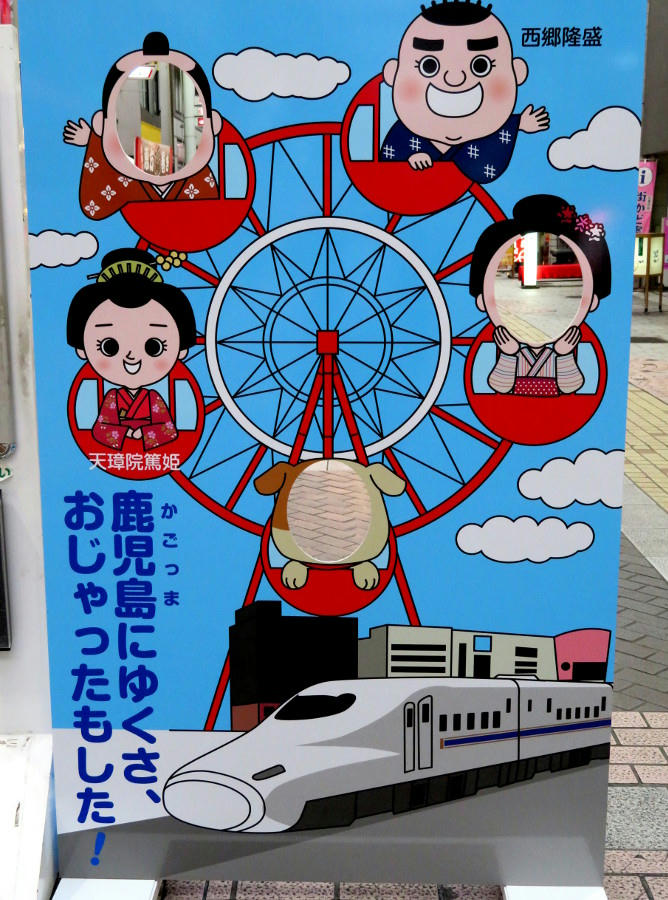 Amu Plaza, with its Ferris wheel, and the bullet train running out from Chuo station.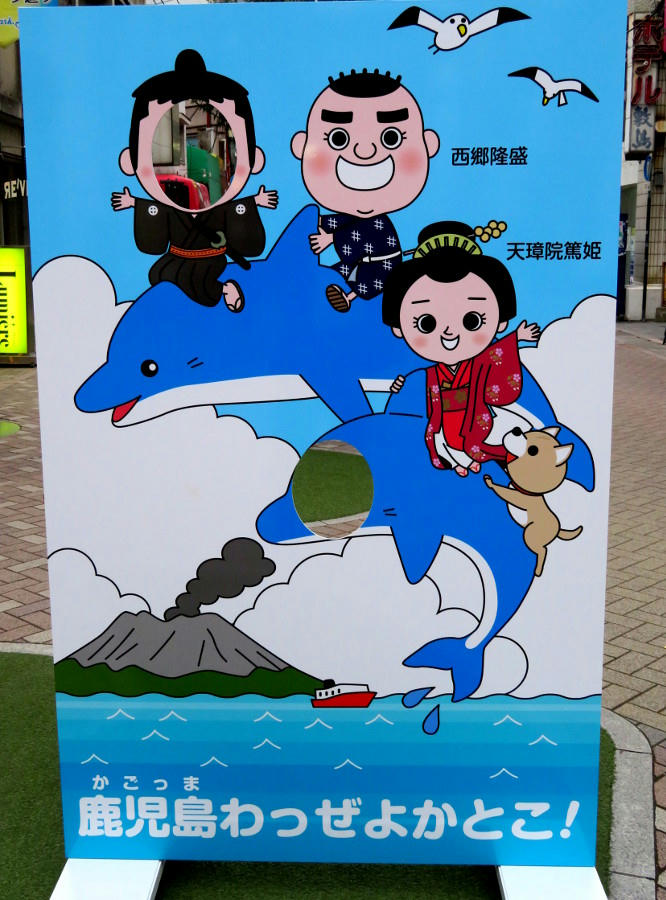 Kinko bay is said to have dolphins at different times of the year, but I haven't seen them yet. Not including the ones living in the aquarium nearby. You can't ride those.