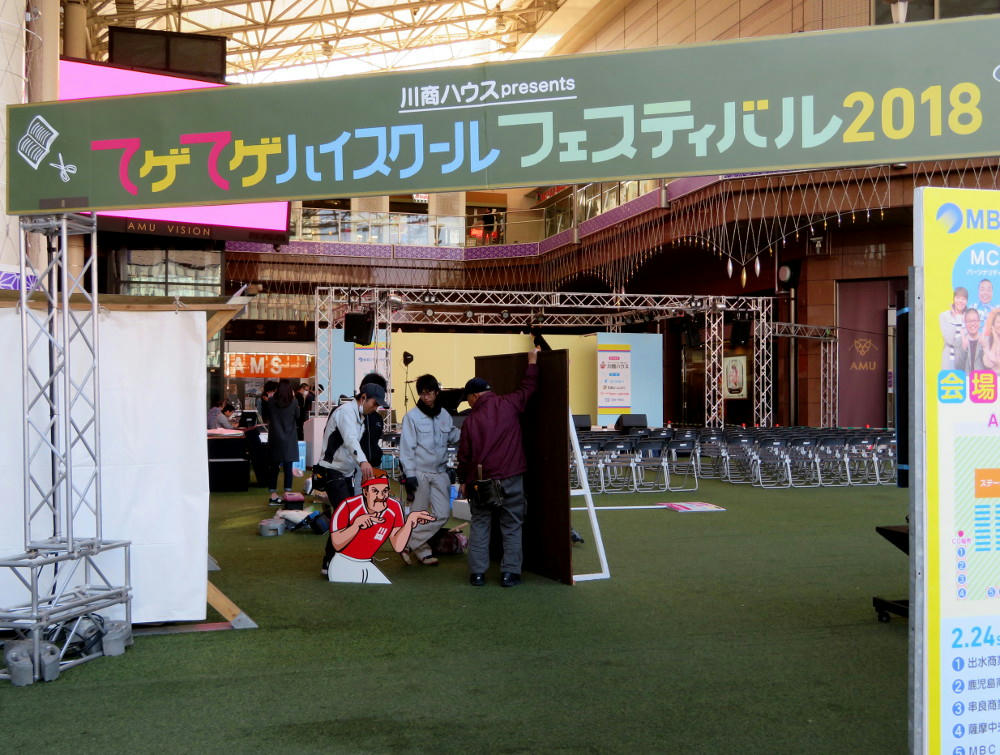 On Friday, I had a bit of free time in the afternoon, and I walked over to Amu Plaza to see if there was going to be something going on for the weekend. The crews were just setting up the stage and displays for MBC TV's Tegetege High School event. It's kind of a self-promo, but includes activities by high school students from various schools around the city. I had a full day lined up for teaching lessons on Saturday, but I did want to know if there was going to be anything I'd be missing that I'd really want to catch. I found the schedule nearby, and it looked to be mostly manzai comedy, dancing, live versions of the TV variety shows, and advertising for the TV shows. So, no big loss.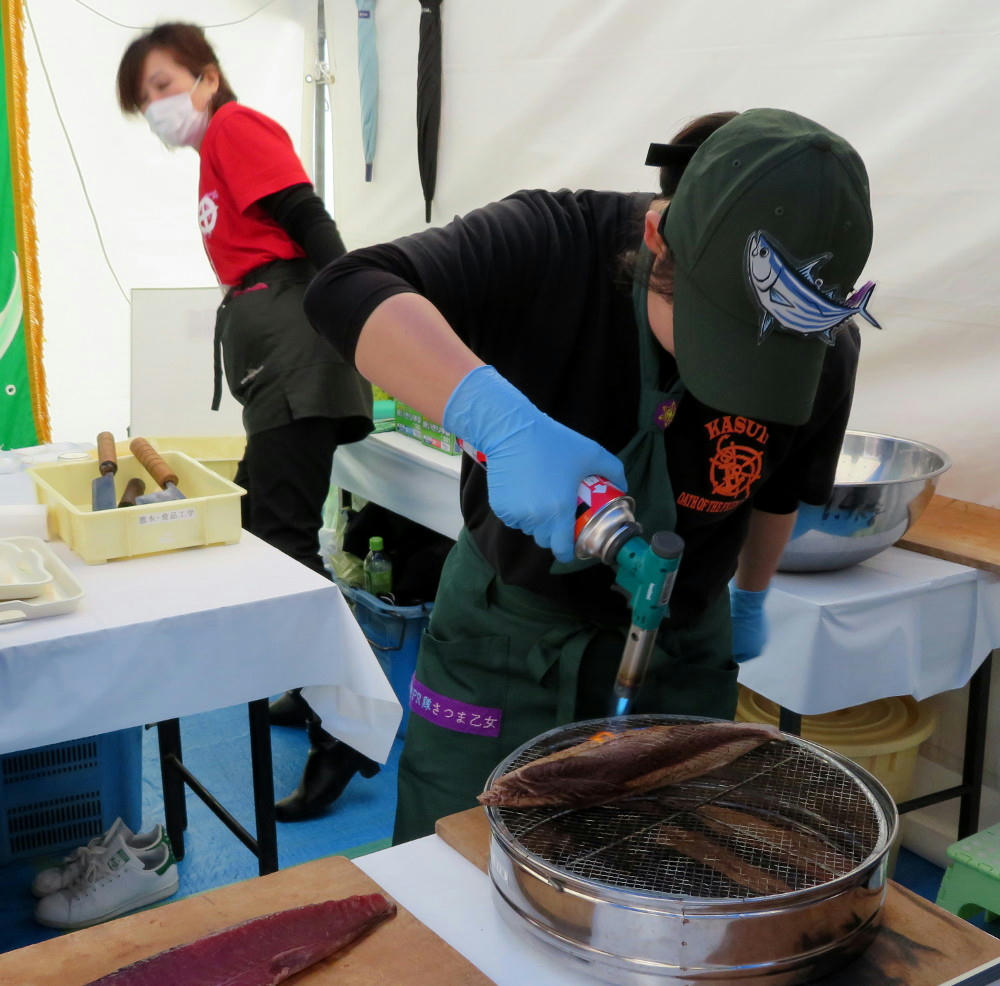 After checking out the Art Fest in Tenmonkan on Sunday, I returned to Amu Plaza at about 2 PM. The event was broken up into two sections (again; they've held similar Tegetege events in Amu Plaza the last couple years). One area is devoted to science activities and cooking, the other has the main live stage.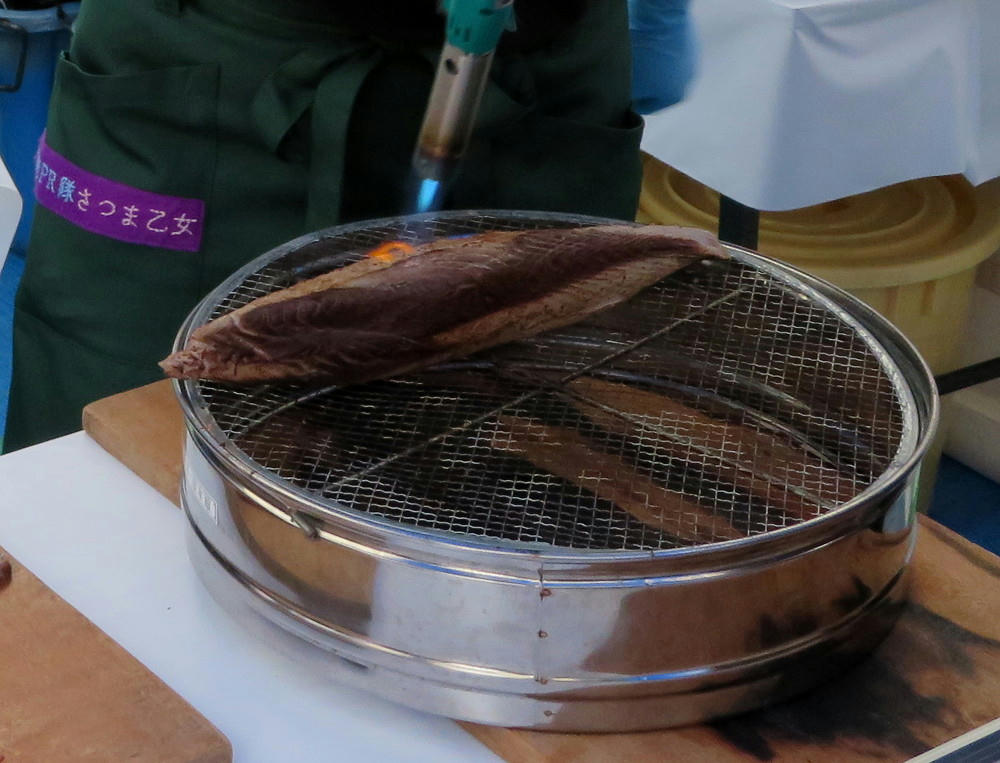 I've seen chefs blow torch chicken skewers before, and creme brulee, of course, but this fish looks like it's being prepared to double as a katana...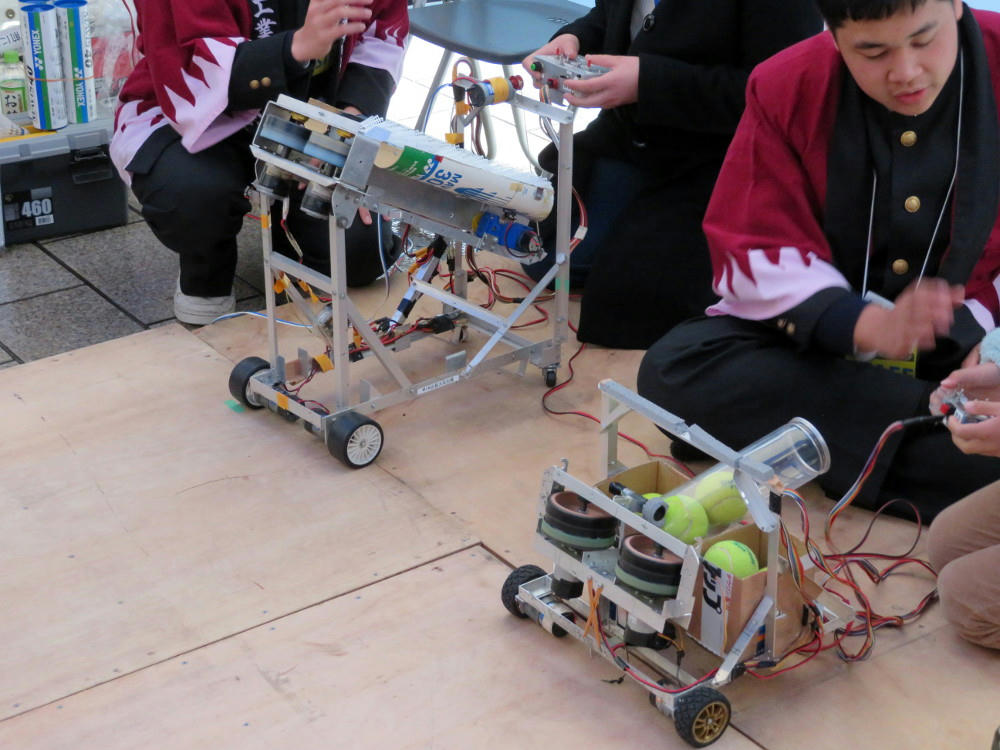 A different group had remote controlled tennis ball and CD disc launchers for shooting at target boards. We never had stuff like this when I was in school. We had rocks that we banged together, and we were satisfied with that. [huff] Kids these days.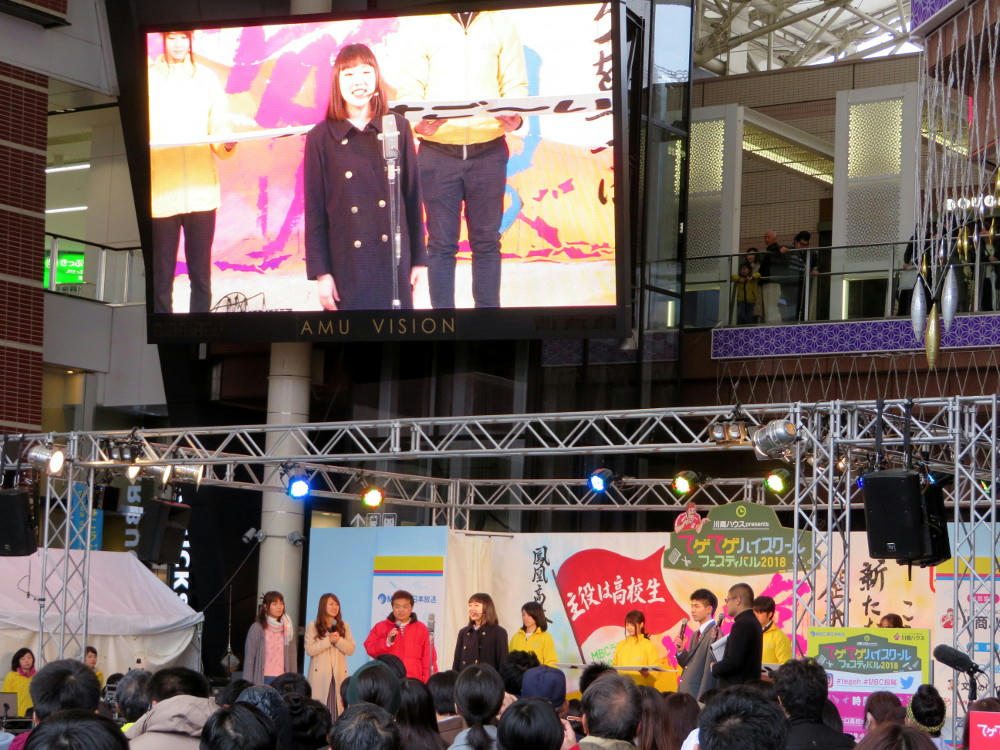 One of the live stage things, with the variety show "talent" doing a skit.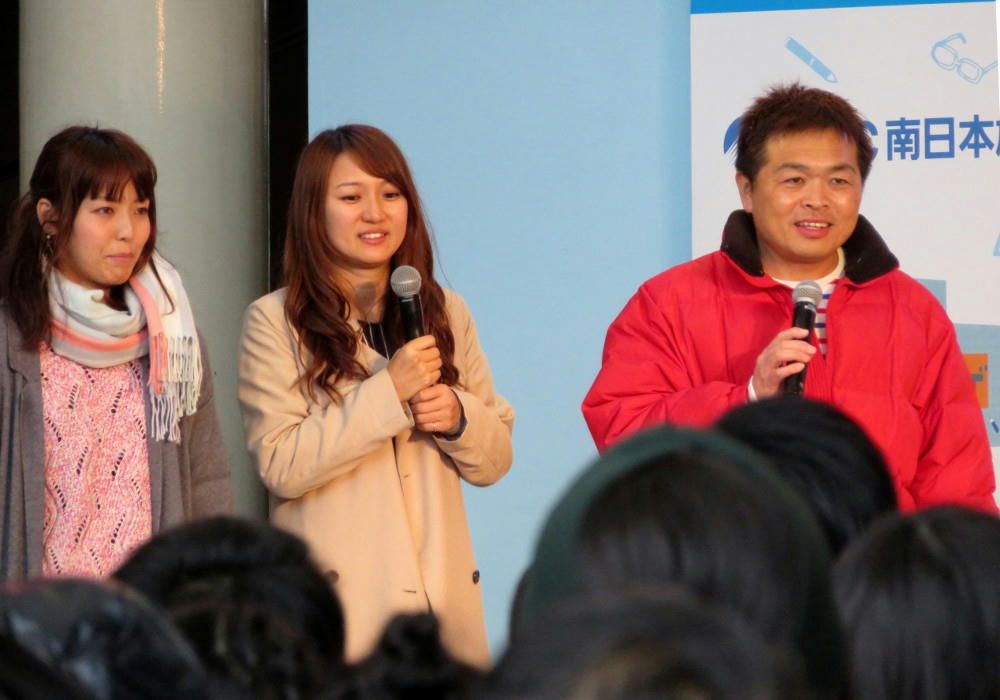 Some of the show regulars.
I don't have a TV, so when some of my students talked about "Tatchan", I didn't know who they were referring to. They explained that he's kind of a comedic talent that has a round face. They also said that they've occasionally spotted him walking around the Tenmonkan area near them, and that maybe he lives near there. Two of my students said they've talked to him a couple times in a kombini, and one of them had met him just the week before. So, when I was at Amu Plaza, I took a bunch of photos of everyone on stage to see if someone there was Tatchan (I'm assuming it's the guy at the right of the above shot). But, otherwise I didn't have a whole lot of interest in the stage stuff. I did some shopping for the week, then returned to the apartment in the rain. The rest of the day was spent working on the computer for the blog.