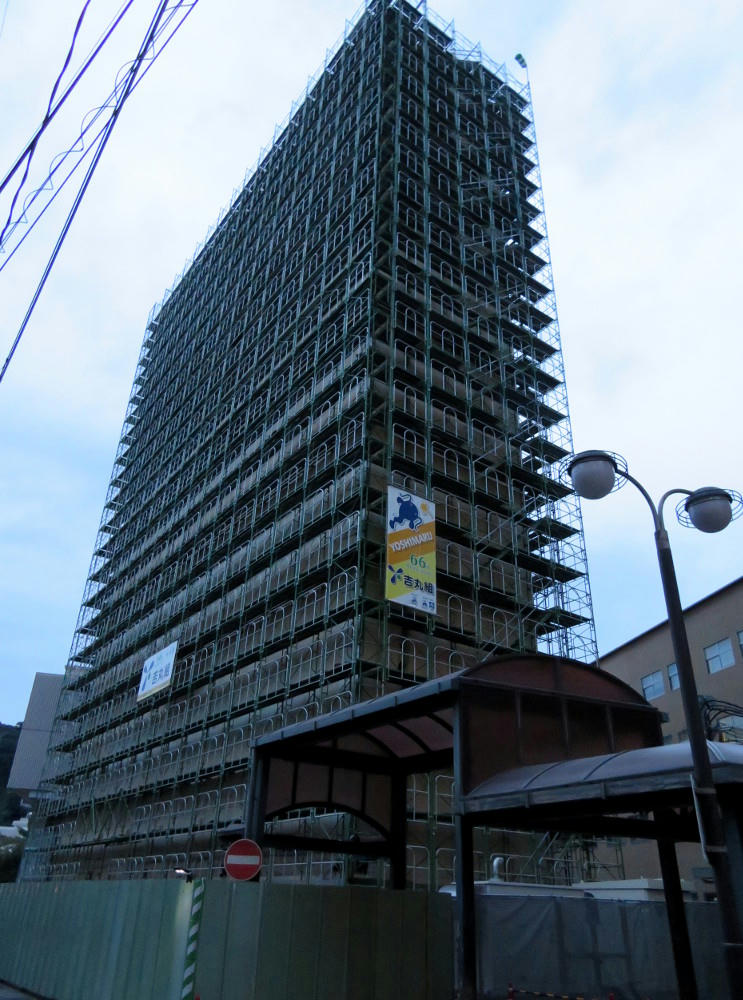 The parking tower next to City Hall is undergoing some kind of outside structure work, so it's been completely srrounded by scaffolding.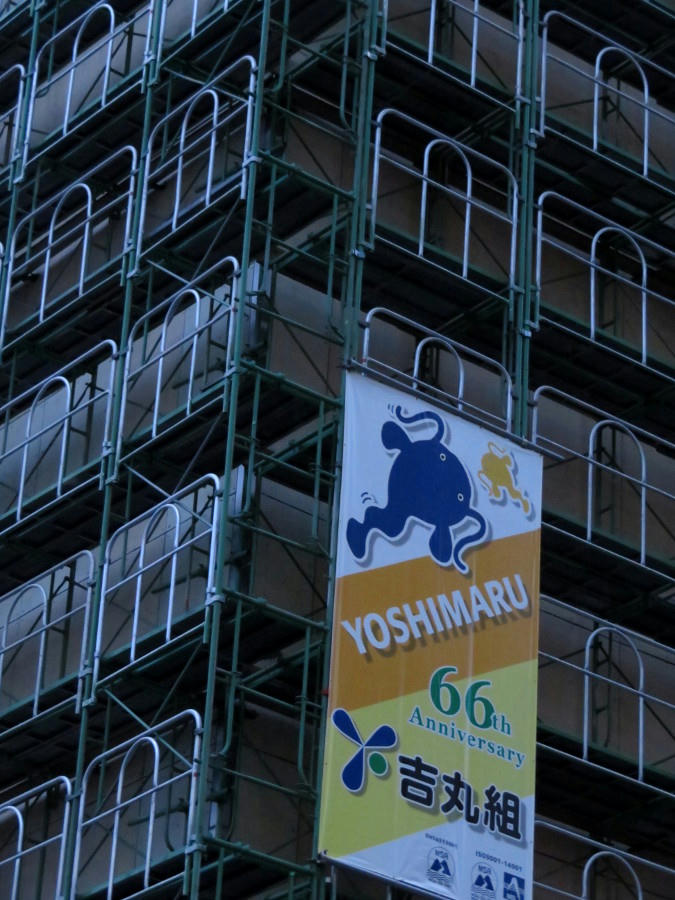 An attempt at being artistic.
The sign is for the Yoshimaru Group. The catfish is kind of symbolic, since there's a Japanese belief that with their whiskers, catfish can predict earthquakes.
Note that the parking building has since been torn down.